FlashGet Parental Control App
An All-around Caring Parental Control App
It's an online assistant for parents to protect their children.
It's a digital bodyguard for children's healthy life.
Guides →
Available on: iPhone, iPad, Android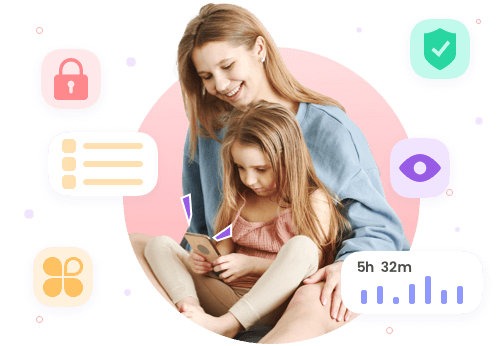 FlashGet Parental Control Safeguard Your Kids in Every Possible Way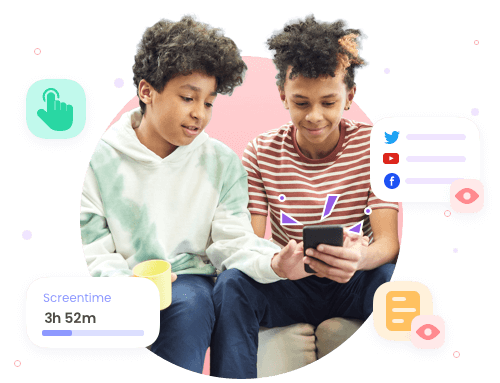 Full monitor all activities
Monitor operations on your kids' device
View the child's operating behavior on the phone, including browsing pages, downloading apps, and watching videos. Parents can stop dangerous operations when they occur without delay.
Manage children's screen time
See how much time your kid spends on screen, such as how much time they spend watching videos and how much time they spend chatting with friends. Parents can limit the time their kid spends on the phone with screen time management.
Manage special apps
Set special app management according to your children's preferences. For example, set the time to play for children who like to play games, and set content restrictions for children who like to watch videos.
Monitor customized contents
Customize content according to the kid's age, gender, hobbies, and parents' management preferences, to more effectively manage the kid's usage behavior and build healthy digital habits.
Smart Content Monitoring
Inappropriate pictures and videos
Detect kids' browsing content. When kids are viewing inappropriate pictures and videos, parents are alerted. Then parents can choose to block or delete this content.
Manage social media message
Filter harmful messages in social media APPs, such as Snapchat, Tumblr, Facebook, Instagram, etc.
App whitelist and blacklist
Customize the usage rules of whitelisted and blacklisted apps, such as banning the use of blacklisted apps completely or allowing them to be used for a limited period.
Content customization
Parents can customize the content that needs to be blocked, including keywords, pictures, videos, etc.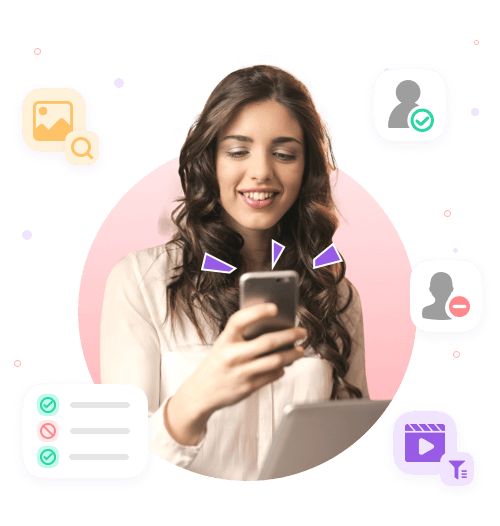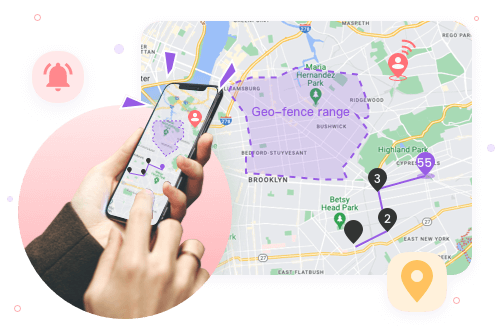 Location Tracking
Real-time location
View your kid's real-time location with accuracy and updating speed to avoid your kid getting lost.
Location History
Check your kids' activity location history and see your kids' daily activity location range.
GeoFence
Set a GeoFence; parents will get an alert when their kids leave the geo-fence range.
Block phone while walking
Prevent kids from playing with the phone while walking, and ensure your kids' safety.
Visible, Audible
Remote Monitoring
View the environment around the child's mobile device in real-time, and parents can also use screen mirroring to view the current screen of the child's device.
Remote Recording
Listen to the sound around the child in real-time, and parents can record audio remotely. Through remote monitoring and recording, parents can better grasp the child's environment and rescue the child if necessary.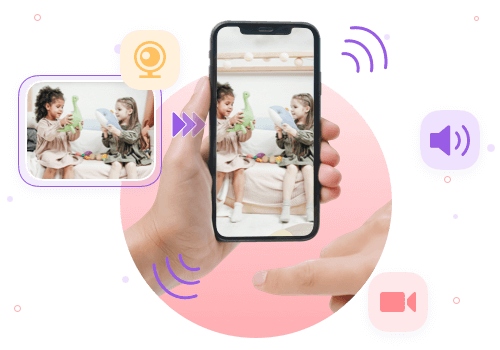 Why Do You Need FlashGet Parental Control?

Ensure the Safety of Children
The personal safety of children is the most important. FlashGet Parental Control provides parents with real-time location and activity location tracking, remote monitoring and audio features to view the environment and sound of the child's surroundings in real time, helping parents identify the child's environment and protect the child's safety.

Keep Away From Online Dangers
FlashGet Parental Control can help parents monitor content through whitelisting, blacklisting, and smart content monitoring. And it assists parents in creating a safe online environment to keep their children away from all kinds of online pornography, scams, bullying, and cyber crimes.
Easy Steps to Get FlashGet Parental Control

Install
Install FlashGet Parental Control on parents' devices.

Register
Register a FlashGet account and then sign in.

Bind
Bind children's devices to parents' devices and connect them.

It's fab.
I am very impressed by the hard work and dedication by the team. This app has done a great job especially in the protection of family members. As a mother at the workplace, I always show concerns about my kids acts. This app allows me to watch my kids acts when they are surfing the internet, which helps me to protect them.
– Chloe

Terrific App
As a mother, I always feel concerned about safety problem, especially when my kid hangs out with their friends. But now I feel relieved and less anxious by Flashget Parental Control because this app can ensure my kid's safety. When my kid goes out, I will usually open the app to see where he is. This app has made it.
– Ashleyyy

An All-around Caring Parental Control App