FlashGet Kids Features
Location Tracker
Track kids' location and identify their geographic location. Establish geofencing so parents will receive notifications when kids enter or leave the Geofences.
Available on: iPhone, iPad, Android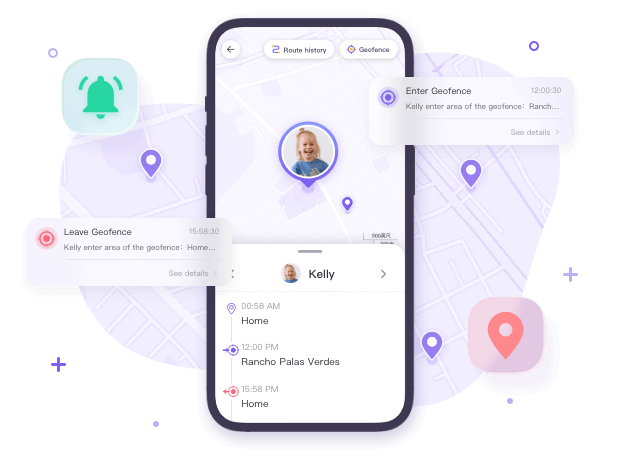 Ensure Your Kids' Safety with a Location Tracker
Live Location Tracker helps you know your kids
Get real-time location of your kids anytime.
Confirm your child's current location at any time with accurate positioning and updating speed.
Find out where your child is when he faces risks.
Quickly identify and intervene when your child strays into unfamiliar or dangerous places.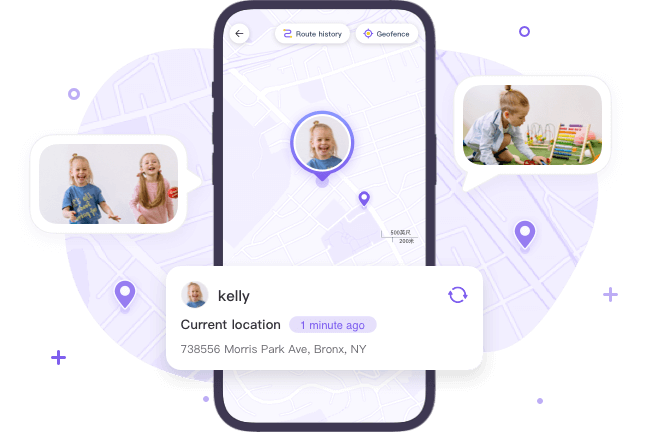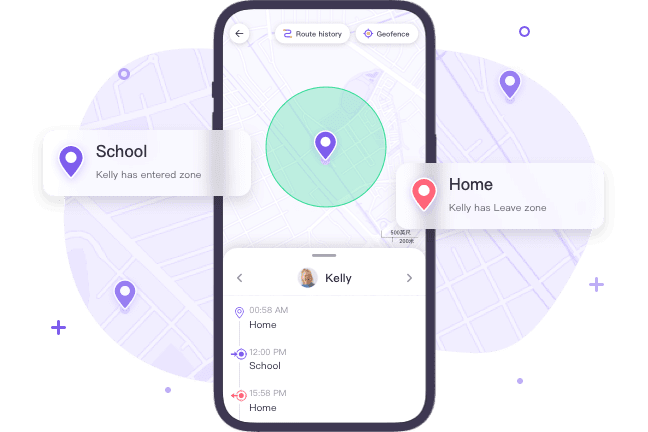 Set Geofence to reduce potential dangers
Enable alerts when kids enter or leave the Geofence.
Set a suitable Geofence to know that the child is in a safe place without constantly monitoring their location.
Set a suitable scope of kids' activities, and parents can set the time range.
Receive alerts when the child leaves the Geofence.
Location History helps you protect your kid better
View the location records of kids' activities.
Track the child's daily movements to understand where they often go.
View how long your kid stays and goes.
Know the child's recent activity areas.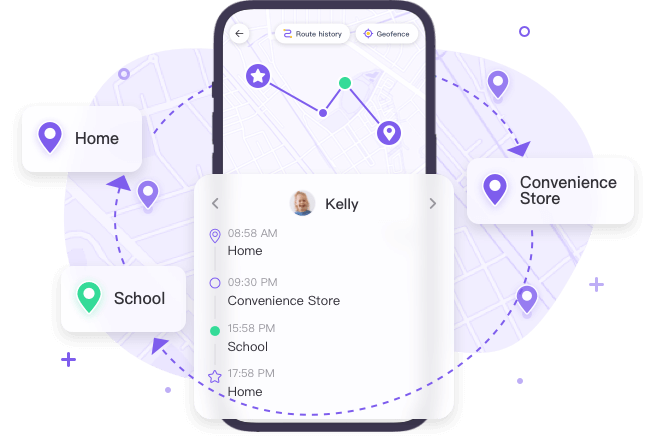 How to Track Kid's Live Location via FlashGet Kids?

Install
Install FlashGet Kids on parents' devices.

Register
Register a FlashGet account and then sign in.

Bind
Bind children's devices to parents' devices and connect them.
Why Do I Need FlashGet Kids Location Tracker?
The safety of kids is more important than anything else.
Safety and security: Parents can keep track of their children's location to make sure that they are safe and secure. By using a phone tracker app, parents can quickly locate their child if an emergency happens.
Peace of mind: This Location Tracker is based on Google Maps. It can track your kids' location accurately, giving you peace of mind and alleviating your concerns.
Monitoring behavior: Parents can use location trackers to monitor their children's behavior and ensure that they are not involved in risky or inappropriate activities.
Setting boundaries: Location trackers can help parents set Geofence for their children. And it can make sure If they go beyond designated areas, you can get alerts.
Tracking your family members: Parents can use location trackers to monitor the whereabouts of family members. By locating their cell phone, you can know their phone location, thus knowing where they are
Communication: Location Tracker can improve the efficiency of communication. Using location tracking technology can quickly know the kid's current location, thus facilitating communication between parents and children.