FlashGet Parental Control Features
Live Monitoring
Live Monitoring, a core feature of FlashGet Parental Control, is your security guards. It also offers the real scenarios where your kids are, thus giving you a sense of security and peace of mind.
Available on: iPhone, iPad, Android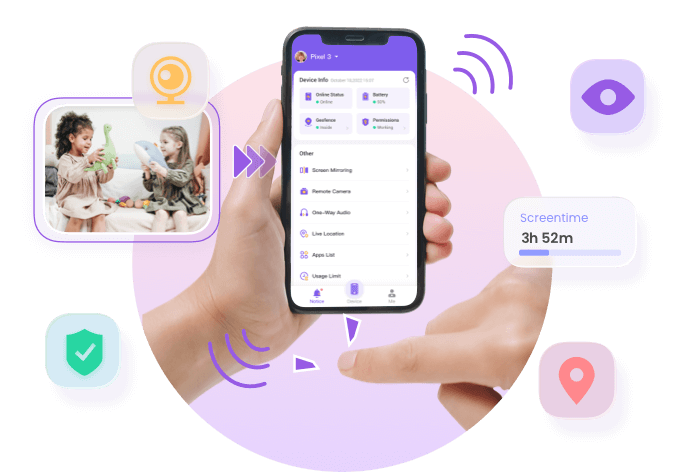 With Live Monitoring, Parents Can Do More for Their Kids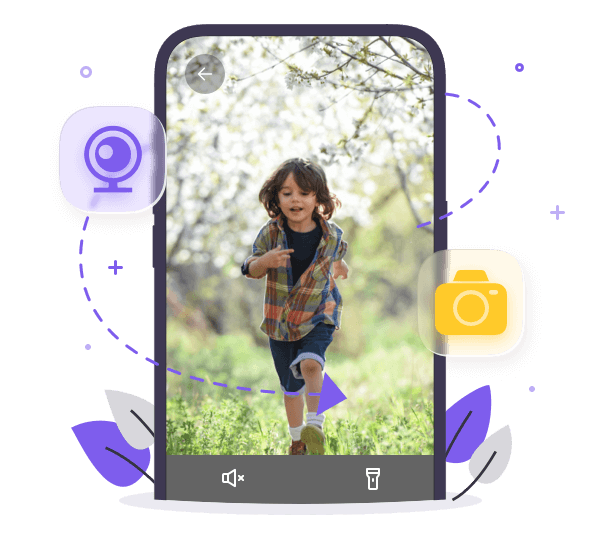 Real-Time Remote Camera
Tracks the devices and environment of your Kids in Real-Time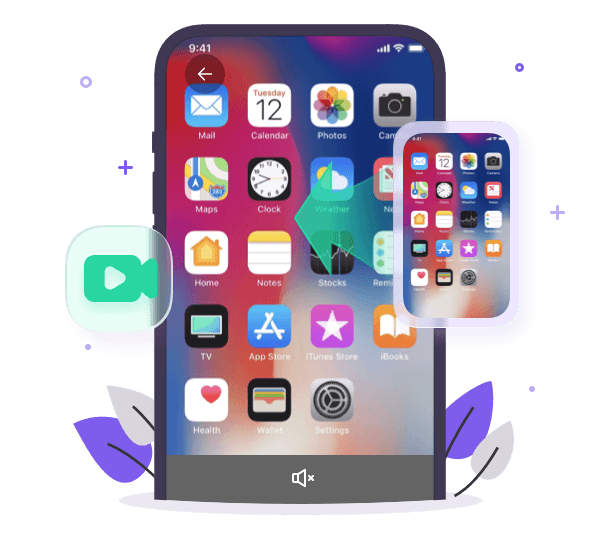 Screen Mirroring
Captures the contents that your kids are viewing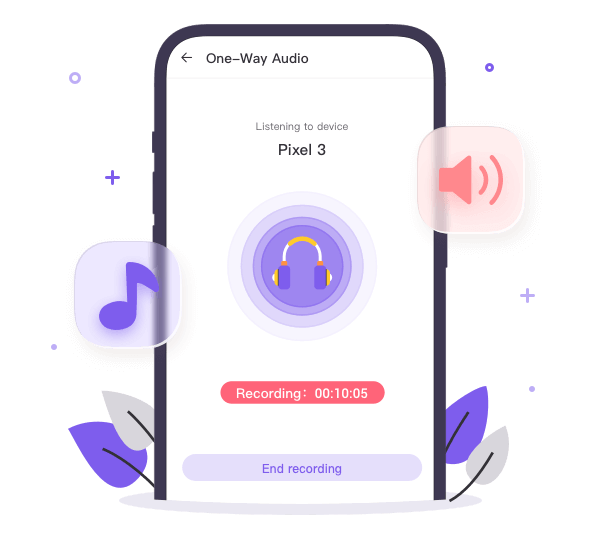 One-Way Audio
Listen to the sounds of the environment around the child
Why You Need Live Monitoring

Ensure your kid's safety
Real-Time Remote Camera is one of the best security cameras. And One-Way Audio is an innovative technology to monitor sounds. They both build our advanced monitoring services. As one of most security cameras, protecting kids' safety is always the priority. By making a breakthrough in live monitoring service, it will explore more and helps you with kids' safety concerns.

Keep away from toxic online content
It will be your perfect choice to use Screen Mirroring, for parents can capture the contents and apps they use. In addition, Screen Mirroring can be your virtual guard, allowing you to view your kids' phones anytime, anywhere. With Screen Mirroring, you can have a better understanding of what they are viewing, thus keeping them from those inappropriate content.
Get rid of anxiety and depression
Parents can better understand their kids' behaviors and mental health. Kids' behaviors and mental health are important as they shape kids' personalities, moralities and more. That's why listening to their hearts and observing what they need matters. With our Live Monitoring system, you can know more about your kids, thus helping you better protect your kids and eliminate mental issues.

Prevent phone overuse
Kids are easily addicted to phones, which leads to phone overuse, troubling parents. But with a Live monitoring system, you have access to the leading edge, a feature that can help your kids to build and develop good habits. When you use it, parents could view whether their kids overuse their phones in school or outside, helping their kids to reduce phone use.

Protect them from bullying
Children are often the victims of bullying. This issue deserves parents' attention. Technology also works. By offering images and sounds, our monitoring services enable parents to know their kids' situation and detect bullying scenarios when they are going out. With live monitoring services, parents can keep updated with their children, thus building a strong connection with them and alleviating parents' concerns about children's bullying.

Prevent self-harm and suicide
Live monitoring can lift safety as remote cameras and one-way Audio pave the way for tracking and observing their kids. Once suspicious activity happens, you will be informed, whether it be in rural areas or urban areas. Accompanied by our safety guards, parents can not only better support them, but also can take precautions against self-harm and suicide in an appropriate manner.
Discover Comprehensive and Applicable Live Monitoring
Real-Time Remote Camera delivers and shares your kid's location
Access to the surroundings of the kid through a rear camera.
Remote Camera – Call the camera on kids' phones remotely to view their environment in real-time and effectively prevent them from conflicts, traffic accidents, and other risks.
Live Audio – Turn On/Off ambient sounds while turning on the security camera system.
Control Flash – Turn On/Off the flash on the kid's phone.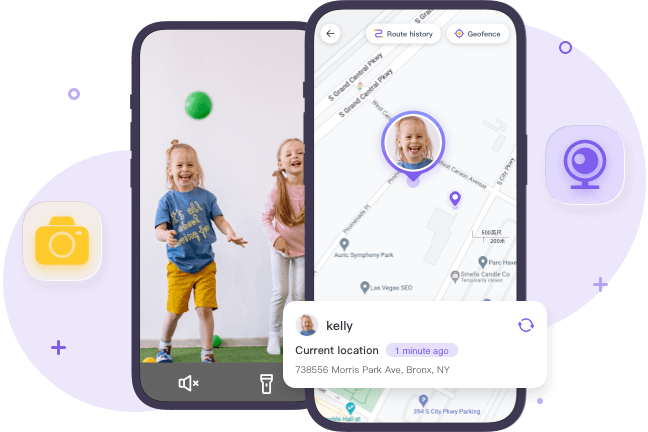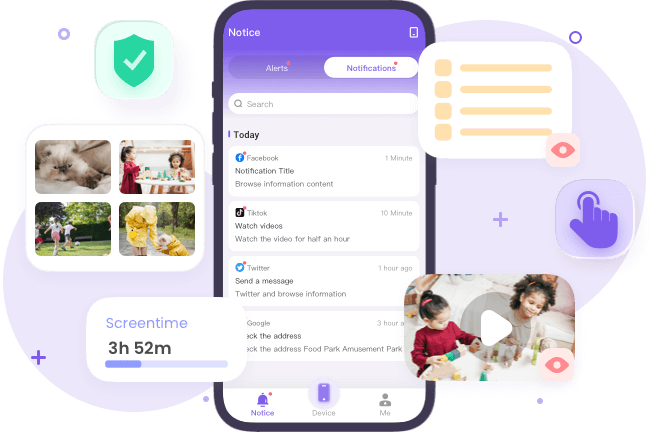 Screen Mirroring captures your kid's phone use
Apply screen mirroring to see what your kid is doing.
Real-Time Screen – View your child's real-time phone screen anytime and intervene if necessary.
Screen Shots – Capture inappropriate and toxic content exposed to kids.
One-Way Audio gets closer to your kids
Listen to the sounds of the environment around the child and support them in need.
Real-time Audio – Monitor the sounds of your kid's environment to keep updated with your kid's situation.
Recording – Record the ambient sounds around the kid.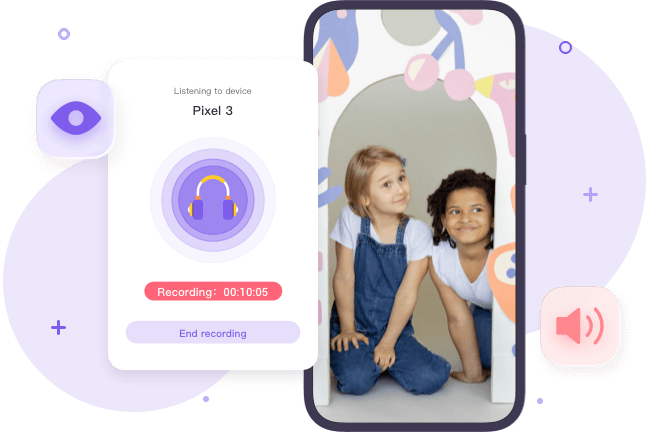 How to Live Monitoring a Kid's Phone via FlashGet Parental Control?

Install
Install FlashGet Parental Control on parents' devices.

Register
Register a FlashGet account and then sign in.

Bind
Bind children's devices to parents' devices and connect them.