FlashGet Kids Features
Set Up Tracking App
Managing and tracking your kid's app usage and keeping up with your kids' information gets a safer and healthy online environment for your kids.
Available on: iPhone, iPad, Android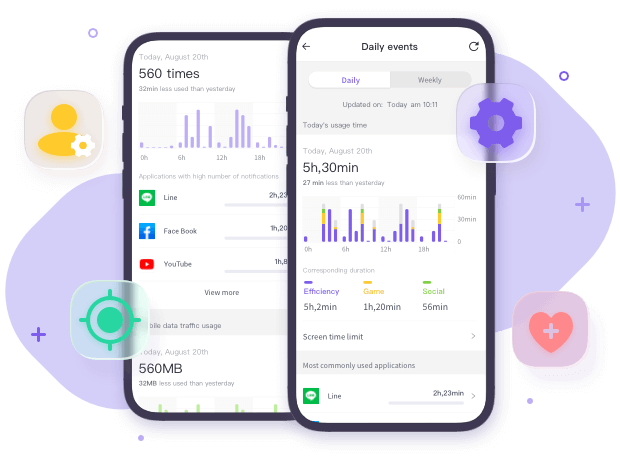 Restrict Your Kids From Accessing Inappropriate Apps By Using Tracking Application
View and check what apps are installed on kids' mobile phones
Check the app names and installation times on the kids' phones.
View what apps the child frequently uses each day.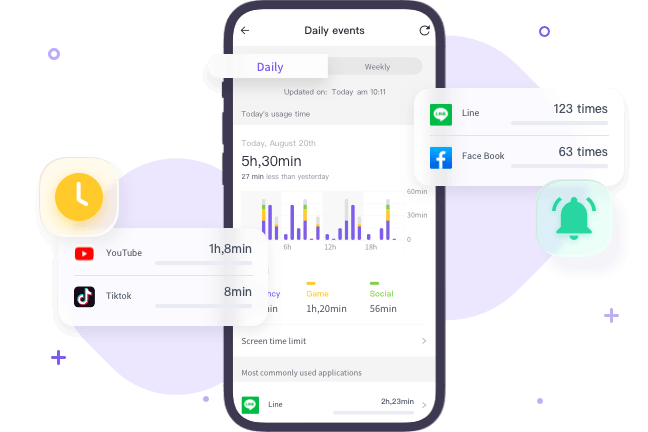 Know your children's daily app usage
Discover how much time the child wastes on each app.
Identify and check the notifications sent by the apps the child uses.
Protect your children from potential online risks
Track and intercept inappropriate apps with App Blocker
Filter notifications sent by specific apps to reduce unwanted content.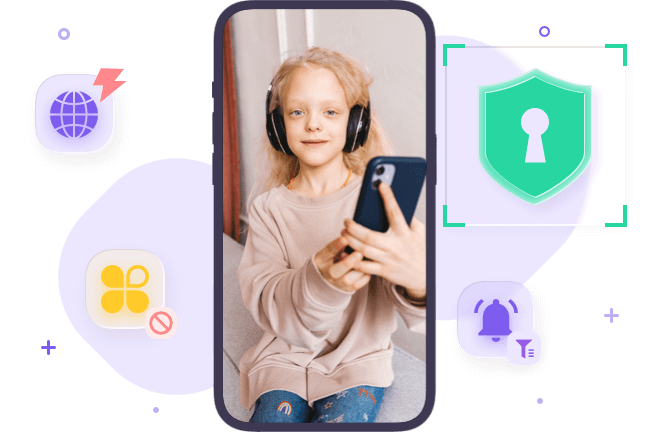 How to Use FlashGet Kids Tracking App?

Install
Install FlashGet Kids on parents' Android or iOS devices.

Register
Register a FlashGet account and then sign in.

Bind
Bind children's target devices to parents' mobile devices and connect them.
Why Do I Need the Tracking App Feature in FlashGet Kids?
Check the apps installed on your child's mobile phone to grasp their app usage. You need phone tracking apps feature to prevent children from any potential online risks better. Here are some reasons why the feature matter to parents.
Monitor App Usage. You can monitor the apps installed on kids' phones, including social media monitoring. And this will also help you explore and identify potentially harmful apps and limit access to them when your child uses them.
Stay Informed: The feature can also help you stay informed about your kids' online activity. You can view instant notifications from social media apps or text messages, offering insights into your child's online activities.
The feature will also provide the details of the app using your kids use daily, thus understanding your kids' preferences by checking the usage.