For a long time, parents have been troubled by kids' safety issues. And online danger is one of the concerns that parents are worried about. Surely, be it online dangers or kids' safety issues, parental control app may be one of the practical solutions to alleviate these risks. In this article, you will discover the top 5 parental control apps and have an insight into parental control apps as parental control apps are at play in people's daily lives.
What is parental control app?
So what are parental control apps? This application is designed to help parents monitor and control their children's device usage. By now, parental control apps are growing in popularity and demand as more and more families seek to balance their children's screen time and online activities. These apps often offer features like screen time limits, app blocking, content filtering, and activity reporting. They are available on a variety of devices, including smartphones, tablets, and computers, and are available on different operating systems such as iOS, Android, and Windows.
What are top 5 parental control apps?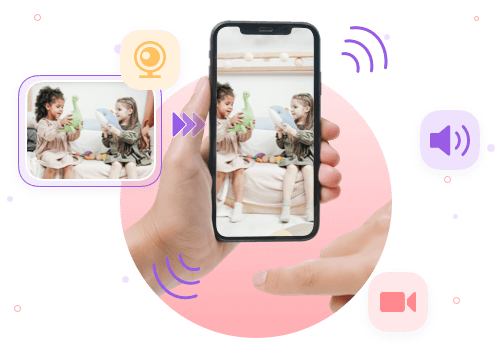 Main features
Daily usage report. Parents can review the daily and weekly usage of their child's device on the dashboard, including statistics on screen time usage, most used apps, number of notifications, and cellular data usage.
App & screen time management. Parents can efficiently manage available time or periods on their children's devices, set the total screen time, or make rules for specific apps. You can even disable all apps instantly.
Location tracker. Track the real-time location of your child's device and view the location history. Set specific geographic areas and receive instant alerts when your kids enter or leave the Geo-fenced zones.
Live monitoring. Remote camera and one-way audio will help you remotely view and listen to your children's surroundings via their mobile devices. You can also use screen mirroring to look at the current screen of the child's device.
Alerts and notifications. When your child's device receives a notification from any app, you will get the notification content synchronously. Parents can monitor social media apps such as WhatsApp, Twitter, Facebook Messenger, etc.
Google Family Link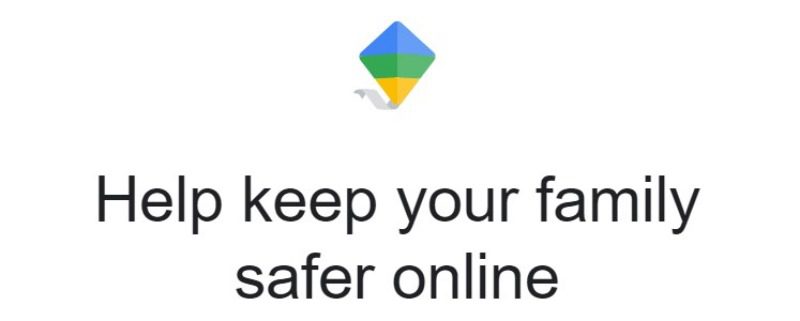 Main features
Screen time management. Parents can set daily screen time limits and bedtimes for their child's device and monitor the device's activity.
App management. Parents can approve or block apps and view information about the apps installed on their child's device.
Activity reporting. Parents can view activity reports showing how much time their child spends on their device and which apps they are using.
Remote lock. Parents can lock their child's device remotely to prevent usage at specific times, such as bedtime or during homework hours.
Google Play Store purchases. Parents can manage the purchase of apps and other content from the Play Store and set spending limits.
Web content filtering. Parents can set restrictions on which websites and online content their child can access.
Location tracking. Parents can view the location of their child's device and set up location alerts.
Kaspersky Safe Kids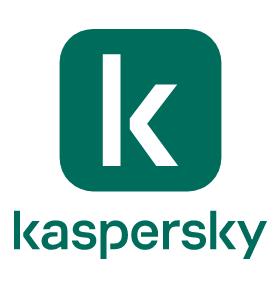 GPS tracking. Track & pinpoint your kids' whereabouts 24/7 on a digital map inside your app and set an area you want your kids to stay in – and get notified if they step outside it.
Screen time control. Set a permitted number of hours of screen time per day & block the device and stop devices being used during specific time slots.
Screen time management. Parents can set daily screen time limits and restrict access to the device at bedtime or during specific hours.
Websites and app filters. Block access to age-inappropriate apps and websites using categories like gambling, violence, or weapons and limit app use by time & create a list of apps your kids need your permission to open.
Safe search. Monitor your kids' YouTube searches to ensure their online habits are healthy and Block search requests against harmful adult topics like alcohol, tobacco & gambling.
Kidslox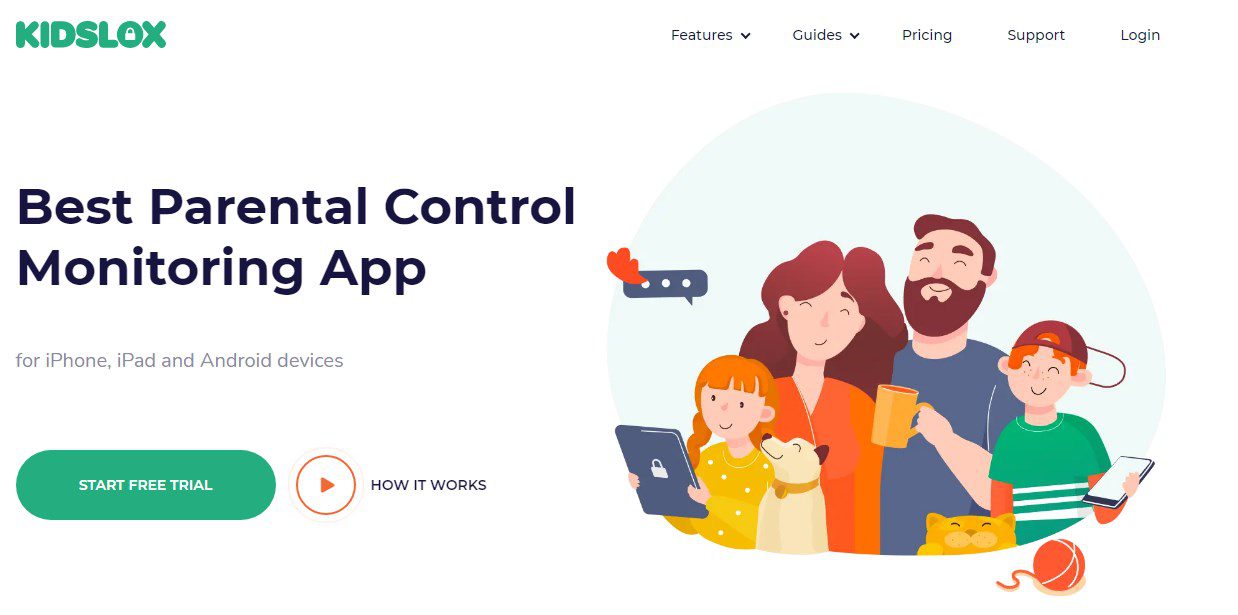 Main features
App blocking. Parents can block individual apps on both Android and iOS. The iOS app blocking feature disables internet access to a selection of the most popular (and most disruptive) gaming and social media apps.
Filter bad websites. Content blocking features ensure that your kids are protected from over 4 million inappropriate URLs and can see only the search results allowed by Google SafeSearch and Youtube restricted mode. parents can also manually add sites to be blocked.
Daily limits. Daily limits feature makes setting screen time for your children simple. Parents can set how much time they can have for the day. When the time runs out, their device changes to Lock mode.
Keep track of locations. This feature enables location tracking to make it easier to keep track of their whereabouts. Location tracking makes it easier to arrange pick-ups and provides peace of mind to parents everywhere.
FamiSafe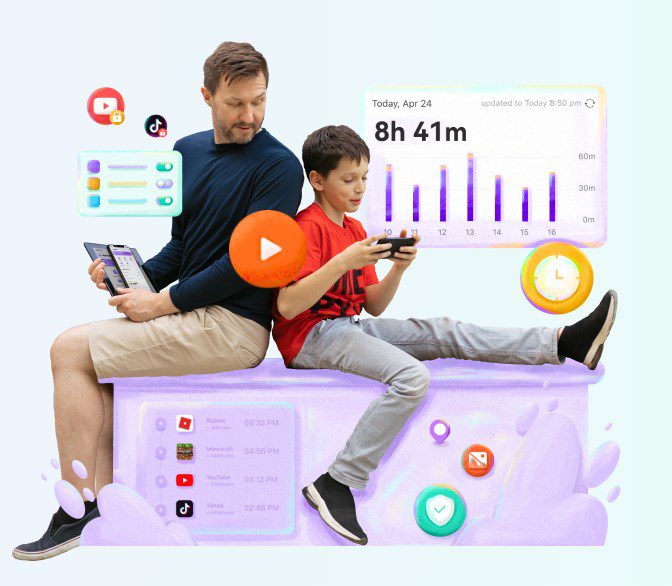 Main features
Monitor kids' phone activity. Parents can manage kids' screen time with downtime and app limits, and see a timeline of kids' phone usage.
Keep content safe. Famisafe will detect toxic messages on social media apps and set content management.
Web safety. Parents can block access to inappropriate websites and online content and set restrictions on which websites their children can visit.
Location tracker. Parents can get real-time location of kids anytime with reliable accuracy and updating speed, and see the location records of kids' activities.
Comparison among top 5 Parental Control apps
| Name | FlashGet Parental Control | Google Family Link | Kaspersky Safe Kids | Kidslox | Famisafe |
| --- | --- | --- | --- | --- | --- |
| Cost | 7 days trial, subscription- based. | Free | Subscription- based | Subscription- based | Subscription- based |
| Available platforms | iPhone, iPad, Android | Android, iOS | Android, iOS, Windows, Mac | Android, iOS | Android, iOS |
| Cross-device protection | Yes | Yes | Yes | Yes | Yes |
| Disadvantage | Advanced features need subscription. | Limited support for older Android devices, no support for Mac or Windows. | Subscription-based pricing model, some users have reported difficulty setting up. | Subscription-based pricing model, limited support for Android devices. | Subscription-based pricing model, some users have reported difficulty setting up. |
Conclusions
In summary, parental control apps may be one of the practical apps to use, which help parents to monitor and control their children's online activities. Also, offering different features better helps parents to use this app. FlashGet Parental Control will have more possibilities as its features showcase what a parental control app should be.
In the long run, it is expected that the demand for parental control app will continue to rise as technology and internet usage become more prevalent in children's lives. FlashGet Parental Control will continue to develop more features that parents need as expanding features to tackle with new concerns and risks for children's online safety is a priority. Additionally, as privacy and security concerns become increasingly important, it's likely that we'll see the development of more secure and privacy-focused parental control solutions.
FAQs
Parental control apps can be free or paid. There are many free options that offer basic features such as screen time limits, app blocking, and activity reporting. However, many apps require subscriptions or one-time payments for more advanced features like live monitoring and detailed activity reporting. You can try FlashGet Parental Control, 7 days free trials.
Using a parental control app can be a good idea for many parents who want to ensure their children are safe and responsible when using the internet and devices. These apps can help parents set boundaries and monitor their children's online activity, making it easier to have open and informed discussions with their children about internet safety.
Consider using parental control software to help monitor and control your kids' online activity. FlashGet Parental Control can help relieve the anxiety of protecting children from online risks.