YouTube is one of the most used platforms in the world. It provides the opportunity for users to share content in both pictures and videos to entertain and educate. However, that only means that some content produced is worthy for kids to consume. That's why parents are seriously turning to parental control devices such as YouTube parental controls. Using parental controls, you can restrict and monitor your kid's digital presence in real time to protect them from adult content and violence.
So,this article aims to establish what YouTube parental control is, how it works, and other software you can use to achieve the same results. Read on to find out more.
What are YouTube parental controls?
YouTube parental controls provides a robust and complete option for parents worried about their kids' digital access to unsuitable content. By utilizing these tools, parents may be confident that their youngster uses the site securely and ethically.
As a responsible guardian, you must provide a safe online environment for your child, which is where YouTube parental controls come in handy. Certainly, these features offer safeguards against highly unsafe information that might not be appropriate for young minds.
Parents may modify parental restrictions on YouTube and monitor their child's activity. They could also use these settings to filter out problematic information based on characteristics such as age limits, language, and content categorization. Parents may also limit screen time by setting a timer and enabling or disabling the search tool to ensure their child only sees appropriate information.
And parents may approve or restrict channels and videos so their child only sees relevant instructional details. These settings give parents more control over their kids' online activities and the tranquillity they need to guarantee their kids' welfare using YouTube.
What should parents know about YouTube?
YouTube, the internet video-sharing site, has gained enormous popularity as a critical source of knowledge and enjoyment for people of all ages, including children. As a responsible parent, you must exercise vigilance regarding the content that your kid is subjected to on YouTube and implement sufficient safeguards to ensure their safety while using the site.
Setting parental controls on their profile or gadget, limiting access to improper information, and preventing unpleasant encounters with internet strangers are critical in protecting their protection.
Recognizing that only some YouTube videos are appropriate for youngsters is vital. The site features diverse content providers; although some create videos suitable for family watching, others may create violent, gory, or explicit sexual material.
As a result, parents must monitor their children's YouTube activities regularly and encourage them to report any inappropriate content or conduct. Moreover, parents must educate their children on internet safety practices and encourage them to express their worries regarding their protection when using YouTube or any other internet site.
Two proven ways to set up YouTube parental control
1. YouTube Kids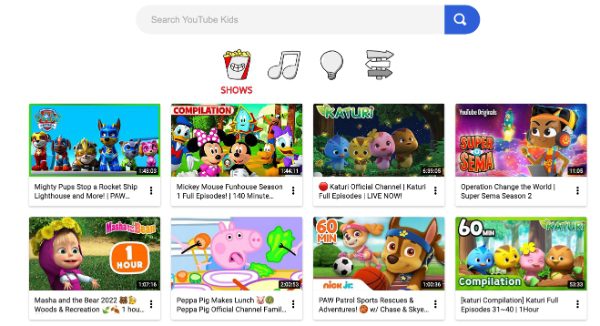 Youtube is a unique video-sharing platform that enables kids below 13 years to have a secure digital presence. Through this, the kid can explore advanced and relevant materials such as wildlife, cartoons, and science. This shows that it's a source of entertainment and educates our young ones.
One of YouTube Kids' significant benefits is its ability to create a safe and maturity-level virtual world for children. Individual accounts may be made for each kid, material access can be customized, and viewing activity can be tracked.
The platform is reinforced with a slew of parental controls, such as timers, search limits, and content filters, to assist parents in managing screen time and preventing access to improper information. Finally, YouTube Kids provides children with an engaging, interactive, and instructive experience while simultaneously offering parents tranquillity that their children have a positive online presence.
First, install the YouTube Kids app on your phone.
Next, you'll need to set up a parental account. You can do this by inserting your google details to be verified.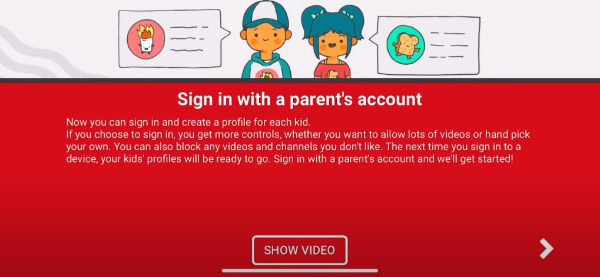 Create your kid's profile.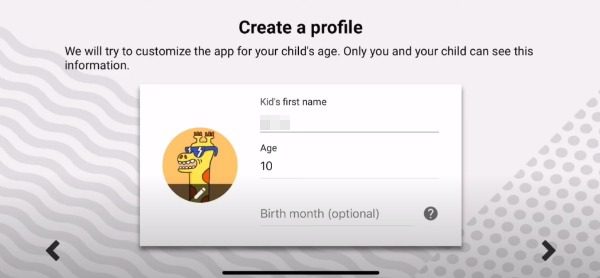 Ensure the contents aired are safe for your kids to watch.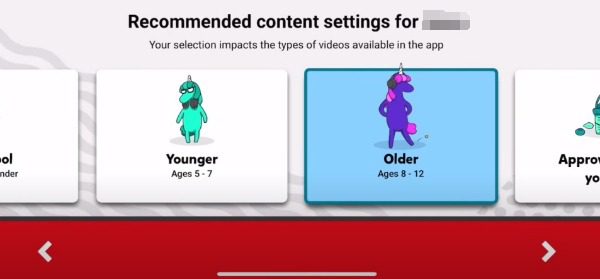 Now your kids can watch their videos.
2. FlashGet Parental Control
FlashGet is a unique device specifically designed to ensure parents can control the content their kids consume and place constraints on what they are allowed to see and what not to.
The software has many capabilities that allow a monitoring system of a child's gadget usage. Notification syncing, app usage management, and real-time tracking are available. Moreover, FlashGet Parental Control has detailed capabilities to give parents a flawless experience monitoring their kids' devices.
Furthermore, it has excellent features that ensure parents are up to date with what their kids are following, which is why it's the most preferred parental control. FlashGet Parental Control is the future of parental control as it keeps on developing for a better experience.
Steps for setting up FlashGet Parental Control
You'll need to get FlashGet Parental Control and install it on your device. You can get it on the Google play store or App store.
Then register an account or log in to the app if you have an existing one using your verified google account. You don't have to pay anything to get it. Afterward, move to the supervision page and set it up on your kid's phone.
You'll need to take control of your kid's browser and click on the link you see aired on the supervision screen. Now download and set up FlashGet Kids on their devices.
Launch the app and redirect you to the setup section. Here, you can key in the settings and restrictions you wish to be implemented. Note that you must insert several permission before FlashGet reacts to the instructions.
Use the binding code you received on your parental guide on your child's phone. And this will authenticate the entire process to make it successful by receiving a confirmation screen.
They can now enjoy watching videos.
Is YouTube parental control any good?
There's no doubt that YouTube parental control is effective and should be used by parents who want to monitor their kid's online presence. Even though there is numerous effective parental control, YouTube stands out with its unique features. Here's a breakdown of YouTube parental control states:
YouTube is used by 81.9% of US Web users ages 14-17.
Minecraft is the second most searched for YouTube search (the most famous song search )
1. Unfiltered content
The most concerning thing is that little is done to prohibit youngsters from seeing explicit material on YouTube. Youngsters can discover and enjoy Adventure Story clips as readily as they can locate and watch videos featuring lousy language, sexual content, or extreme violence.
Because of this, many time on-screen users have blocked the YouTube app entirely. This works for Android gadgets, but youngsters can discover additional options because most homes have many gadgets.
You may also download the Youtube Kids program on your kid's smartphone and add the regular Youtube app to a Screen Time banned apps list. The YouTube Kids app exclusively contains kid-friendly material.
2. Restriction mode
YouTube has attempted to add some parental controls to its site to assist in filtering harmful content, such as shutting down comments. You'll understand why it reads 'attempt' later (they're not failsafe or comprehensive enough), but some households will consider them beneficial.
YouTube parental controls vs. FlashGet Parental Control
While both FlashGet and Youtube parental control are helpful to ensure your kids consume the right content, there is a slight difference in their features which you might find interesting.
Settings
While they both have easy-to-maneuver settings, FlashGet stands out as it comes with more customizable features you need to restrict and limit your kid's digital presence.
Live Monitoring
As a parent, you may be concerned about the places where your kids go and play. With Live Monitoring, you can protect your kids from potential dangers. Check Live monitoring to get closer to your kids.
App Blocker
With FlashGet and Youtube, you can block videos or content you don't want your kids to consume. You can also limit the access and the time used on specific content or sites.
Screen Time Management
Sometimes, you don't have to block certain content; you need to limit the time your little ones spend viewing or streaming. With FlashGet and you can ensure your kids spend the exact time you would wish for them on the screen.
Location Tracker
To remotely monitor your kid's online activities, you'll need to use FlashGet Parental, as youtube doesn't offer this feature. You can identify apps your young ones have recently opened, their GPS location, and their time on the apps.
| Features | Youtube parental control | FlashGet Parental Control |
| --- | --- | --- |
| Live monitoring | No | Yes |
| App blocker | Yes | Yes |
| Screen time | Yes | Yes |
| Settings | Yes | Yes |
| Location tracker | No | Yes |
Final thoughts
There's a growing urge to protect kids from the materials they consume online. While there's a lot of educational material kids can benefit from online, tons of them are pretty destructive to their overall well-being. With YouTube parental control, you're sure that you will effectively monitor your kids. However, if you're after more features and additional quality, try FlashGet Parental Control for a better experience.
FAQs