Receiving the verification code is a crucial way to register a new account. If someone can't receive the verification code, registering can be troubling. Luckily, fixing this problem can be easy.
What to do if you can't receive a verification code?
If you currently can't receive the verification code when registering a new account on FlashGet Parental Control, follow the methods below to complete it on your phone.
Method 1. Please make sure you are using the correct and valid e-mail address. If the e-mail address you enter is correct and valid, you may check whether verification code mail has been identified as spam or junk mail in your mailbox.
Method 2. Tap on "how to solve it?" at the bottom of the page on FlashGet Parental Control. Follow the instructions to configure your settings.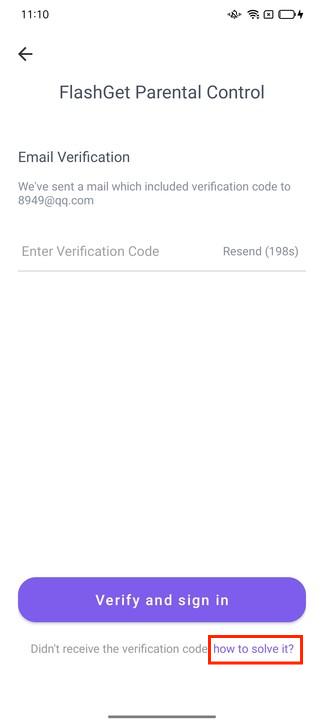 Method 3. If the steps mentioned above cannot work, please do not hesitate to contact our Customer Service Team at support@flashget.com to help you activate the account.
To help you activate your account, you have to use the e-mail of the registered account to send an e-mail to our Customer Service Team and explain the account cannot be verified.
After finishing and registering the account successfully, you can set up FlashGet Parental Control.