Have you ever received calls from strangers, scammers, or unknown marketing agencies you had not subscribed to? If this is you, it's time to learn how to block spam calls on Android and iPhone. Spam calls can be frustrating, especially when you're already having a horrible day.
Spam calls often expose you to manipulation, lies, and extortion from strangers. The world is becoming more digitalized, and more people (including scammers and marketing agencies) are leaning toward phone calls. And with the modern technology that makes it easier to secure individual numbers, no wonder you often get unknown calls.
That calls for a reliable solution that will help you block spam calls on your Android and iPhone device. Additionally, you need a solution that is easy to use and implement. Luckily, this piece is all you need to stop spam calls and maintain peace of mind.
How do spam callers get your number?
Digitalizing the world means securing strangers' numbers is becoming increasingly accessible. This can be done through initiatives such as online purchases, warranty cards, or online. Below are answers to how spam callers get your number:
You applied for credit
Whenever you apply for credit from any lender, you must continually offer your details, even though you might not be eligible for a loan. Even without securing the loan, they store your details and, after some time, spam your inbox with relentless calls and messages. This can be irritating, especially when you don't have the proper remedy. Worse, they share your details with other organizations and suddenly receive numerous texts and calls out of the blue.
You're a registered voter
While voting is supposed to be an information-conservative process where details and people's ideas are protected. However, that is far from what happens; our details (name and phone number) are often shared or used for spam calls.
The worst part is that they do it repeatedly, making it a daunting experience you might want to avoid. Workers can also distribute them to businesses and marketers who spam your inbox with multiple calls and messages.
You made donations
While making donations is a grand humanity gesture that needs to be encouraged, it can cause multiple spam calls. However, charities always have telemarketers working for them and often acquire your details after donating and leaving details. These third parties then use your details by making profits from sharing the information with other companies.
Your phone number printed on your checks
Checks often have your number, and anyone who receives a cheque or gains access to your checkbook may use it for their purposes. This provides an open platform where individuals might scam you or share it with marketing companies.
Hence, you will receive multiple calls to sell you something you don't need. Without shredding used checks or storing them well, you leave yourself vulnerable to spam callers and their ill intention.
Automatic dialing devices
Robocallers, better known as automatic dialing devices, often find considerable numbers and can spam nearly anyone. At first, the calls might connect you to a telemarketer or have a prerecorded message that will sell you a particular service. The numbers are made from predetermined combinations and are used frequently and faster than humans.
How to block spam calls on Android?
If you're an Android user that gets tired of spam calls, it's time to find the proper method to end this situation. That means you need to use the spam protection feature and the caller ID, which help you secure spam information before it's too late. Read the below to block spam calls on Android.
On top of that, it sends red alerts as a caution to spam callers. However, there is a way to block spam callers completely to ensure you don't receive alerts or notifications.
Here is how you can do it: block calls on Android:
1. On your device, launch the phone app.
2. Use the three visible dots to select more options. From there, you can click on Settings and move to "Spam and call screen."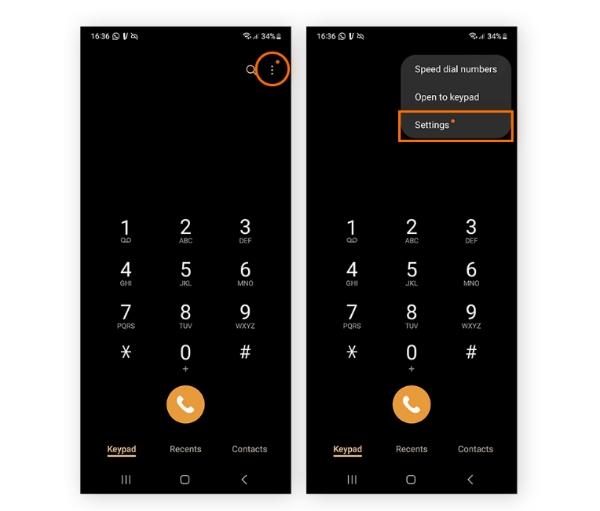 3. Disable or enable spam protection and caller ID. Now click on block numbers and find "Block spam and scam calls." now you can only receive filtered calls.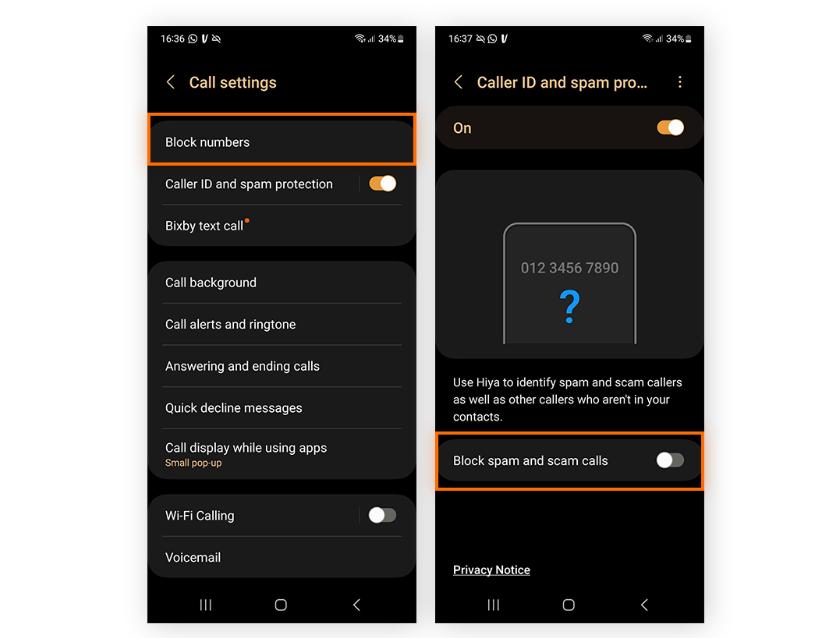 You'll only receive filtered calls in the future. It will also block any calls from private numbers not on your contact list.
Alternatively, if you want to customize your call blocking, you can do so in the "Block numbers" section. You can add phone numbers here that you want to block permanently.
How to block calls on iPhone?
iPhone users also have an excellent method of managing and blocking spam calls, a way that's precise and easy to follow. Apple often makes robust devices with great features to help users manage numerous aspects, including blocking spam calls.
Below are well-researched steps for blocking calls on iPhone:
1. Head over to the Settings of your device to select the Phone app.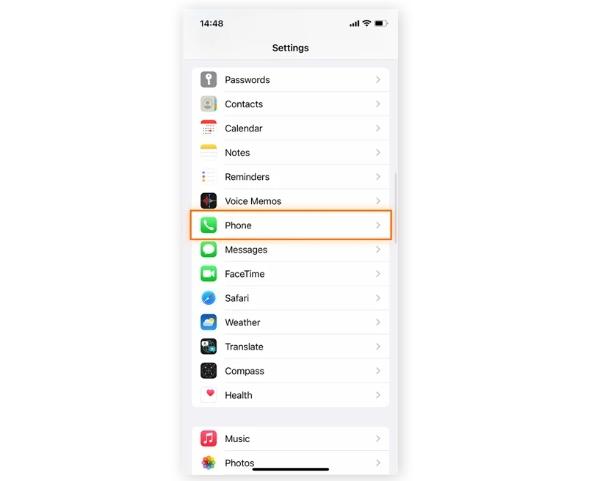 2. Move to the section that reads "Silence unknown callers" and click on it.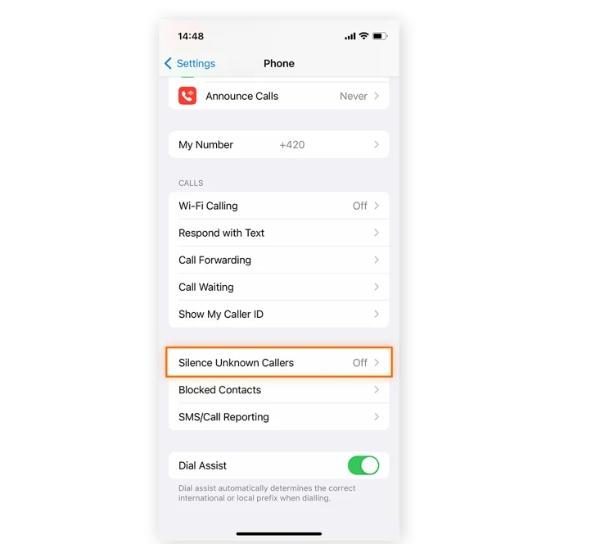 3. Use the toggle to turn it on until it turns green.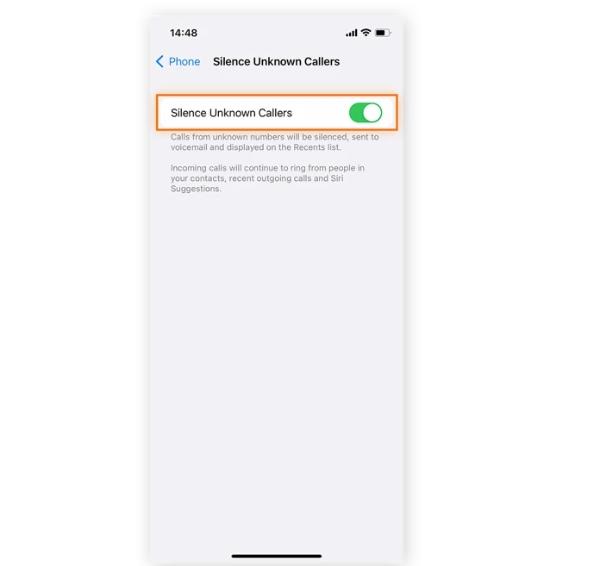 With these few steps, you will only receive calls and texts from known numbers. While this feature works well on the standard text and calls background, you can also use it on Whatsapp to manage spam calls and texts.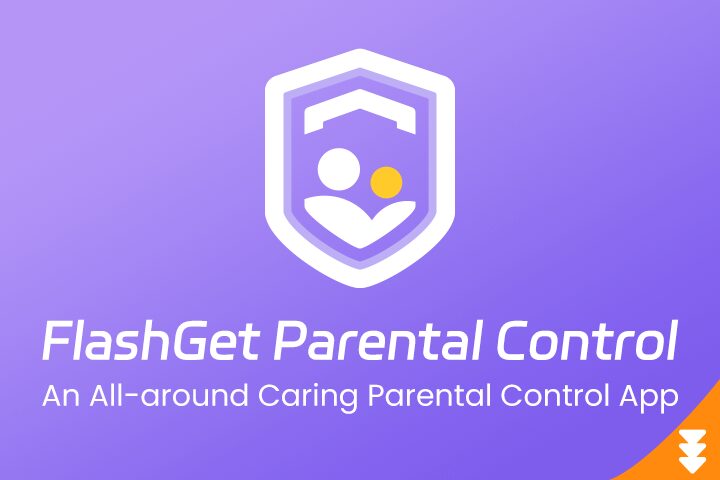 If you're not content with the inbuilt features of Android and iPhone for managing spam calls, it's time to use FlashGet. Its spam call-blocking feature will take the spam caller protection process to another level with its incredible abilities.
It uses Artificial intelligence, machine learning, and other technologies to filter calls from strangers.
All you have to do is install the FlashGet Parental Control App on your phone and the kid's device from Play Store or their official website. Then once you set it up and bind both your devices, activate the spam call-blocking feature in the app settings.
Whether it is on your phone or your kid's device, and you need to protect them by ensuring they are not scammed or manipulated by spam callers, FlashGet has something for you. The most exciting part about using FlashGet is that you can secure and use it for free.
To help you understand this tool better, here are some of its features that can help you:
With FlashGet, you also get the block feature on specific apps and content on your kid's device that's unwanted or inappropriate. This can be on Whatsapp, Tiktok, Twitter or Facebook, where they can communicate with strangers.
Another incredible parental tool that FlashGet offers is the live monitoring feature. This helps parents know the activities kids are undertaking. It also helps limit how long kids can spend on their devices to avoid incoming spam calls.
This will help kids avoid circumstances that might leave them vulnerable to unknown digital attacks. Moreover, you'll get to know the apps your kids have been using frequently and know if there is some element of spam messages or content you need to restrict their access.
Audio and visibility
Sometimes all you need is access to your kid's device and know the unwanted contact or people contacting them. FlashGet Parental Control screen mirroring feature allows you to take real-time screenshots. You can also use the one-way audio to listen to their live conversation and the camera to check their environment.
If your kids don't spend most of their time on their devices, they cannot be vulnerable to spam calls most of the time. This feature can identify when they can use their devices (an hour or two) to ensure they set aside time for other activities. By managing screen time, you'll control their digital habits, which will help them avoid many negative aspects.
FAQs