TikTok is not an ordinary social platform. It's an avenue for exchanging ideas, innovation, and educational content. However, it may have certain elements and inappropriate content that calls for guardians to set up parental controls TikTok. With thousands of content displayed daily, you need measures to protect kids from irresponsible content, aggressive language, and manipulation.
The biggest challenge parents often face while trying to implement TikTok parental control is learning the proper steps to set it up and its features and functions. To help you through this problem, this piece will uncover everything you need to know about TikTok parental control. You'll also learn about an alternative parental controls method that can regulate TikTok. Keep reading to learn more.
What can you get from parental controls for TikTok?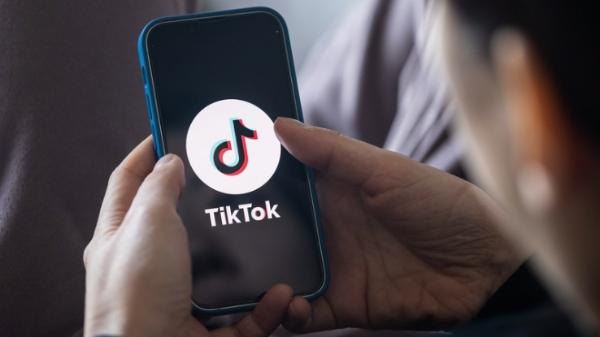 While TikTok parental control is essential to ensure parents regulate the content kids interact with, it also has easy-to-use features you should know about. These features can be easily accessed and implemented in a few simple steps.
Here are some of TikTok features you can implement to manage your kids today:
Screen Time Management
Screen time management is an excellent feature of TikTok's inbuilt features for better parenting. Parents can identify a particular time of the day when kids can use TikTok, which will disconnect once that time lapses. This is an easy way to ensure kids don't overuse Tiktok past bedtime or when they need to complete a specific assignment.
Content Filtering
The parental controls for TikTok include content filtering features that let parents limit the kinds of material that their children may access. Parents may filter away content that is inappropriate for a child's age. A safer environment for children may be created by parents with the assistance of filtering, which can be dependent on characteristics like violence, nudity, or explicit language.
Restricted Mode
While TikTok might be a great place to inspire kids' innovative ideas, tons of content is unsafe for their mental health. This means you need the restricted mode feature to help you identify inappropriate content, who can message your kids, and sensitive material. Once this feature is implemented, it will only highlight content that is age appropriate for your kids to enjoy and learn from.
Mute Notifications
Notifications can help know what's happening or what needs to be attended to immediately. However, it can also be a source of distractions if you need kids to focus on a specific task. Now you can set a schedule to mute notifications using the new feature, which helps kids remain focused during their study time.
Below are TikTok parental control pros and cons you need to know about:
Pros
Parents can easily customize settings.
Makes parents aware of kids' online activities.
You can filter what kids watch on TikTok.
It helps kids manage their time better.
It helps protect kids from harmful content.
Cons
Has privacy concerns.
Leads to overreliance on TikTok's features.
| | |
| --- | --- |
| Parental control Features | Compatibility |
| Mute Notifications | iOS and Android |
| Restricted Mode | iOS and Android |
| Content Filtering | iOS and Android |
| Screen Time Management | iOS and Android |
Does parental control on TikTok work?
Yes, parental control on TikTok works, and it can help your kid use the app safely and responsibly. It uses features such as screen time management, content filtering, and mute notifications to control your kids' access level. These are some of the benefits that accrue from using parental control on TikTok:
Protects your kids from inappropriate content.
Since TikTok has lots of user-generated content, your kid risks consuming inappropriate videos while surfing the platform. For example, they can be exposed to adult-rated content or racist videos that may make them feel inferior.
TikTok's parental control settings enable you to filter content that you feel is inappropriate based on the kid's age.
Managing screen time
If you are concerned about how much time your kid spends online, then TikTok parental control settings may help you. It has screen time settings that allow you to limit the time your kid uses the app daily. This way, your kid has healthy online and offline activities balance.
Limit direct messages
You can restrict which messages get to your kid's inbox using Tiktok's parental control settings. This way, you keep predators and bullies from reaching your kid.
Monitor account activity
Through family pairing, you can see everything in your kid's account. You can see who they follow and which videos they like. This way, you can identify and prevent any potential issues early on.
What you should know before trying out parental control on TikTok?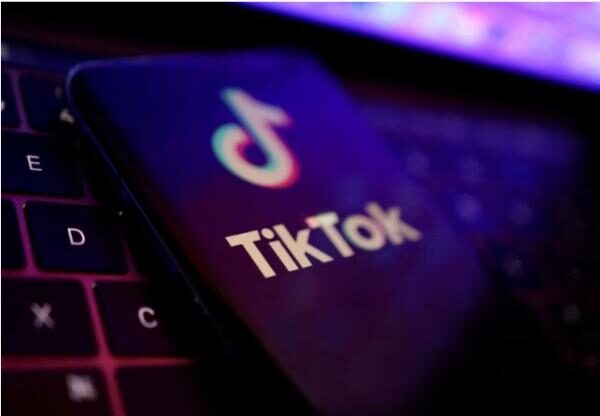 Before using Tik Tok parental controls, you need to understand things such as the dangers of TikTok to kids. You should stay up-to-date with the latest online trends and be aware of the issues that trend. This way, you'll know the kind of content to filter from your kid's TikTok account.
Some dangers of TikTok include cyberbullying, inappropriate content, and exposure to predators. Knowing these dangers, you can set up more robust parental controls for your kid's TikTok.
You should also discuss the importance of keeping safe online with your kids. When your kids understand some of the dangers online, they'll be willing to stay away from harm.
Reviews by customer about TikTok Parental Controls:
Some reviews about TikTok parental controls are picked. Hope that this could be helpful to you.
"TikTok parental controls offer pretty much the basics of any parental control app like screen time limit and limiting direct messages What I really like about it is that they have an age-appropriate filter for content so you can be sure your child isn't seeing anything they shouldn't be".
"TikTok parental controls are super easy to use and understand There's not a lot of complicated settings that need tweaking, so you don't need to be tech-savvy to use it".
"I've been using TikTok parental controls for a few months, and it's great! It really helps me stay in control of what my kids are doing on the app, which is a huge relief. The only thing I wish they had was an option to block certain accounts or to limit direct messages, but overall it's a great tool for keeping kids safe online."
"I recently discovered that they have finally added an option to restrict the accounts my kids can follow and limit direct messages, which is a massive plus! I'm glad TikTok has taken this step to make their app more kid-friendly and family-friendly."
In summary, reviews about parental controls have revealed the qualities and benefits that TikTok parental controls have achieved. And it does help families to protect kids' online surfing and better manage families' digital life.
FlashGet Parental Control is the user's favorite third-party app with unique and incredible features to elevate the parenting system. It's an easily accessible app that works well with numerous devices and platforms, making it convenient for all users. Moreover, this tool can be secured from its official website for free.
Below are other benefits of FlashGet Parental Control that make it the user's number one pick:
Daily Report
With FlashGet Parental Control, you get more than just control. You gain access to youngsters' daily or weekly online weekly statistics regarding their usage, number of notifications received, and apps opened.
This is a great way to know the type of content that interests your kid and whether or not you should allow them to continue consuming such content.
Using FlashGet Parental Control, you can check any notification on your kid's phone: Instagram, TikTok, Facebook, or Whatsapp for practical evaluation and scrutiny. However, you may not enjoy this feature as it's unavailable on TikTok's built-in parental control system.
Tracking your kid's real-time significantly boosts your parental skills. This feature ensures you ideally monitor your kid's location history and know everywhere they went without your permission. While this might seem like spying on them, it's a positive part of parenthood to ensure kids are safe wherever they are.
This app feature ensures you get the best monitoring services to keep your kids in line. It comes with a camera and oneway audio, which allows you to listen in and see your kid's real-time environment. Unfortunately, TikTok's in-built features do not have remote monitoring. The best it can do is highlight who your kids are gaming with from their friend list.
App Time Management
FlashGet Parental Control will ensure you only allocate a certain amount of hours or minutes; children should be online and receive notifications immediately after the time lapses. While TikTok has a time limit feature, it's not as advanced as using FlashGet Parental Control.
Closing thoughts
There is no doubt that TikTok's inbuilt parental controls help parents regulate the content and the amount of time kids spend on the platform. It also has content filtering and restricted mode, which are beneficial in kids' online quests. However, FlashGet Parental Control deserves the chance if you want more control over your kid's TikTok and other online activities.
FlashGet Parental Control offers more than just features; it provides a quality experience you cannot get on other tools or third-party apps. This app is easy to use, and you can secure it without breaking the bank. One of its cool features includes remote monitoring, with one-way audio and a camera for parents to listen to their kid's live location. So try FlashGet Parental Control today and experience its quality features.