Are you grappling with the evolution of the digital world and various ways to set Xbox One parental controls? If this is you, you're in the right place. With the ever-evolving digital and gaming world, mastering the art of setting parental control can be a game changer.
Xbox has thousands of games that firmly grip kids' attention spans, which is a great challenge if you need your kids to concentrate on other tasks. Additionally, over-gaming might lead to poor academic performance or sleep schedule interruption.
In this article, we'll share some reviews and tips for mastering the art of Xbox parental control. We will also provide an overview of Xbox's parental control alternatives. So without further ado, let's get started!
What can you get from Xbox One parental controls?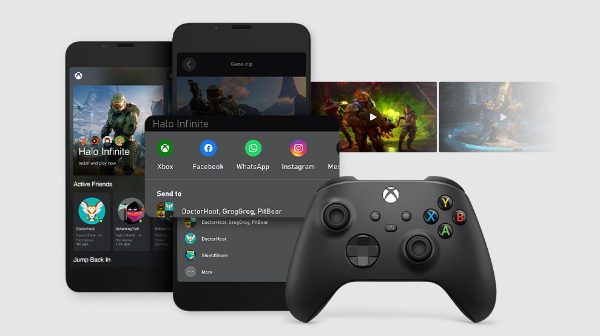 Xbox parental controls are an ideal gateway to ensure your children have a responsible gaming presence that doesn't affect their daily lives and routines. It has comprehensive features that can help you deal with unregulated online purchases, time management, and inappropriate games and language.
To help you have a better understanding of what to expect from Xbox controls, here's a breakdown of its features and their functions:
1. Regulate online purchase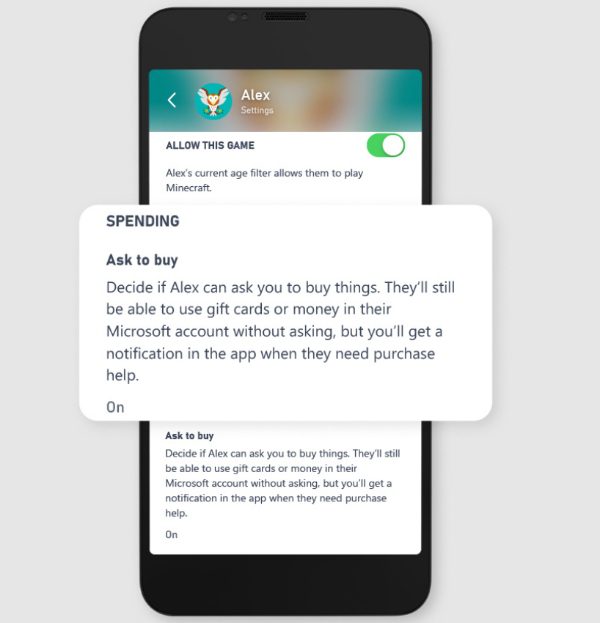 If you're looking for software to help regulate your kid's spending habits on in-game purchases, then the Xbox One parental control has everything you need. To prevent unexpected charges, you'll need to set the amount limit you'll want your kids to use, and once it's depleted, they will not manage to buy anything. This is a great way to shape their spending habits to ensure they become responsible members of society. Alternatively, you may restrict in-game purchases indefinitely if the problem has overstretched the boundaries.
2. Content filters
With Xbox One parental control features like content filters, you can effectively decide which content is appropriate for your kid's consumption and which one is not. This helps you block overly aggressive games that might harm your kid's character.
Also, you may get to regulate who they can game with and the type of interactions they have on the game's live features. This is a huge step to ensure you wipe out games or gamers that use morally inappropriate language.
3. Age restrictions
Another great feature you can enjoy from using Xbox One parental control is allowing access to certain games or content based on their age. This will enable parents to effectively evaluate every game based on how it might affect kids in the long run.
That means you'll have a list of inappropriate games you'll need to eliminate and a list of games you are positive for kids. However, you'll need to be careful with the games you pick to ensure you don't create a negative relationship between you and your little ones by blocking their favorite games.
4. Time limits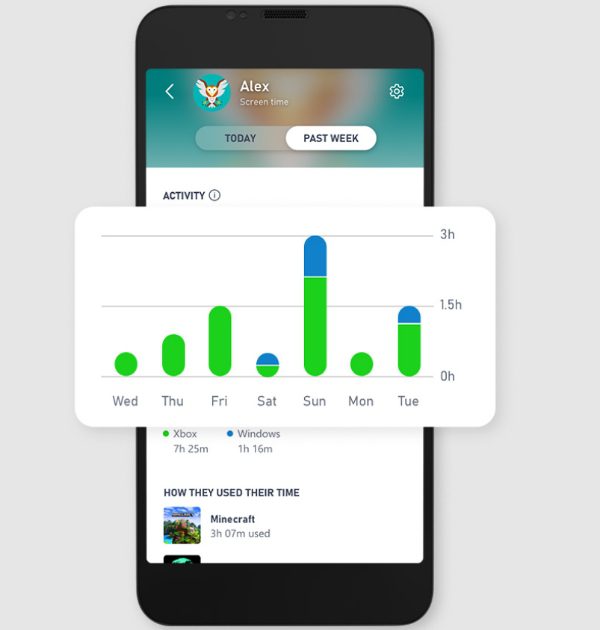 While games are essential to help kids relax after a long day at school or doing house chores, it still needs to be regulated. Even as you reward youngsters for their excellent behavior, you can only give them certain hours to play their favorite games.
However, unregulated playing time will lead to addiction, which means they cannot concentrate on other tasks. Luckily, With Xbox parental control, you can implement this feature with a few simple clicks. Nonetheless, if you overly regulate or remove their playing time, it might negatively affect them.
5. Online interactions
Do you know who your kid games with online or who they share ideas with? This is an essential factor in parenting you need to know and have influence over. You must ensure your kids are not interacting with mischievous and manipulative people.
Most gamers' accounts are faceless, meaning you might need to learn the real person or their character behind the scenes. To protect your kids against harm or manipulation, check their gaming friends list and chats to see the type of people they're dealing with.
| Feature | Description | Compatibility |
| --- | --- | --- |
| Time Limits | Help regulate kids playing time. | iOS/Android |
| Age Restrictions | Only allow kids to play certain games based on their age. | iOS/Android |
| Online Interactions | You can decide who they play or interact with. | iOS/Android |
| Regulate Online Purchase | You can set a monthly purchase limit. | iOS/Android |
| Content Filters | Ability to filter gaming content you find inappropriate. | iOS/ Android |
Xbox offers almost everything you need to ensure kids have a positive gaming interaction and experience. So set it up and control your kid's gaming activity to ensure safety.
Is parental controls for Xbox One worth the effort?
Yes, parental control for Xbox is a great way to monitor your kid's online gaming activities. It comes with great features that can help support your parental skills. Besides parental controls, there are other ways you can protect your kid's online gaming experience, such as talking with them about safety and setting ground rules.
Benefits of using parental controls on Xbox
Some of the advantages of using parental controls on Xbox One include:
Set time limits to determine how long your kid can play the games.
You can set age limits for accessing content. This way, the kid won't consume mature and aggressive content.
You can put game purchase restrictions so your kid cannot overspend.
Shortcomings of Xbox parental control
Even though Xbox parental control has some benefits, it has a few shortcomings that may not make it the best choice for your kid. Here they are:
Xbox parental controls only work for Xbox only. This may be limiting as you'll have to find another parental control app to monitor your kid's activities on other platforms.
Xbox parental controls can only be effective when implemented correctly. It will not work well if you don't know how to use it.
Getting started is hard as you may need to register a Microsoft family safety account and create accounts for your kids.
FlashGet Parental Control is a better choice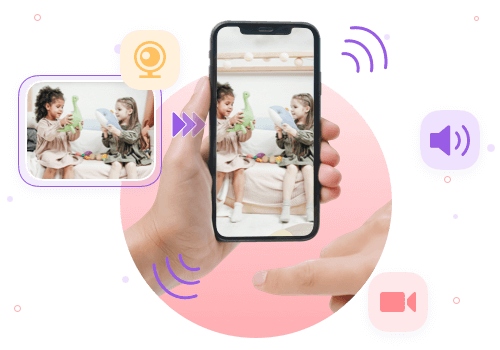 If you want to enjoy more features like tracking and geofencing, FlashGet Parental Control is your ideal choice. Also, it ensures parents gain access to tiny details such as who kids interact with on the game's live features and notifications that arrive on their devices, all of which are essential in ensuring they're safe.
Here are some of FlashGet Parental Control features you might find helpful:
Sometimes all you need is information on the apps and games your kid spends most of their time on. With FlashGet Parental Control, you receive notifications on your kid's phone to evaluate them. This is a great way to ensure you have control over the content they participate in and who they are communicating with.
The best part about using this feature is that it allows guardians of parents to receive notifications from social media apps like Twitter, Facebook, Instagram, and much more.
FlashGet enables parents to monitor kids' online effectively and gaming activities remotely. This means you can see the messages and notifications they receive on their devices. Additionally, it has an incredible feature where guardians can screen mirror Kids' gadgets and gain access to all content. This is an excellent feature needed for an efficient parental control system.
Another appreciated feature of FlashGet Parental Control is its ability to locate your children's real-time location using their devices. Whether you just want to know their location or an emergency, and you need to guarantee youngsters' safety, FlashGet has everything you need.
Furthermore, FlashGet has an additional geofencing feature that allows parents to restrict certain regions where kids should not pass. The best part is you'll receive notifications whenever they enter or leave the marked area.
If you want to regulate and manage the amount of time kids spend on specific apps and Xbox, then FlashGet Parental Control has you covered. It grants you access to the apps kids use most and allows you to continuously add the time they can use daily or weekly. This is the remedy for parents who spend most of their day at work and spend almost no time with their kids.
If you're a busy parent, receiving daily or weekly reports about your kid's gaming and online activities will be helpful. That will allow you to see their interests and know which ones need regulation. While it offers app statistics, you'll also get to know cellular data usage and several notifications to ensure you have a comprehensive report for managing youngsters.
Closing thoughts
Xbox parental control is crucial in ensuring kids have a safe and appropriate gaming process. It has excellent qualities that make it easier for parents to impact who kids interact with online positively and the type of content they're exposed to. Additionally, it has features that are easy to implement and require no additional charges to get started. All you need is the proper steps and technique to set it up.
However, if you're after parental control with comprehensive features and additional qualities, then FlashGet Parental Control is the best choice. This excellent app has unique features like remote monitoring, which is essential if you want to know what kids are doing on their devices. It also has a screen mirroring feature that grants you access to youngsters' phones remotely. So if you're looking for a parental control app with no defects, FlashGet is all you need.
FAQs
Yes, you can use Xbox parental control without paying a dime. Xbox has built-in features that ensure parents set necessary restrictions to bring order to their kid's life. These features allow guardians to regulate online purchases and interact with inappropriate gaming content. However, if you're after more comprehensive parental control features that are easy to implement, then FlashGet parental control is the ideal option.  With FlashGet Parental Control, you can track your children's real-time location, set up geofencing, monitor their online activities remotely, and receive weekly and daily reports on their usage and digital activities. Moreover, you can sync app notifications, ensuring you receive all they get, whether from Twitter, Instagram, Facebook, or much more.
Yes, Xbox One parental control options are widely regarded as helpful in controlling and limiting children's access to material. These settings enable parents to establish age restrictions, manage online interactions, limit time, and prevent their children from accessing certain games, applications, or features. These features provide parents with a variety of alternatives for creating a gaming experience for their kids that is safer and more suitable for their age. Parents should constantly monitor their child's gaming activities and maintain a line of communication to protect their child's safety and well-being.
FlashGet parental control is the best parental control you can implement on your kid's Xbox to ensure they have a safe gaming experience and only spend a reasonable amount of time gaming. This app has incredible app monitoring features that will blow your mind away. Moreover, you can monitor your kids remotely with just a few clicks while accessing their phone screen in real-time. Besides the location tracking capabilities, which are widely appreciated, FlashGet also has a geofencing feature that enables parents to set up regions where kids should not pass. This feature ensures guardians receive notifications anytime kids bypass instructions. While there are other ways you can use for Xbox regulation, FlashGet should be your first choice.