Hulu is a popular streaming service whose main niche is airing TV series though it also has various movies. The company is also known for producing a number of original content, such as The Handmaids Tale, among other explicit shows. Hence, the features of Hulu parental controls are handy for protecting your kids' online safety while they enjoy the various content on this platform.
What is Hulu?
Hulu is a subscription-based streaming service provider that streams TV shows and movies. Subscripts can access this platform through various devices such as gaming consoles, Roku boxes, Apple TV, Amazon Fire products, or online web browsers. There's also an app download where users can access the platform via their tablets and smartphones. Indeed, this is what makes Hulu so readily available among so many users.
Does Hulu have parental controls?
Yes, Hulu offers parental controls as a way to help parents protect their children while they're using this streaming service. As a caring parent, it's essential to understand how to use Hulu parental controls, as it is an easy process. So, all you need to do is to create a profile for your children to access only appropriate content.
Are Hulu parental controls effective?
The platform has an extensive library of movies, TV shows, and original content. With Hulu, there's no shortage of amusement. However, you may find it tricky if you're new to the platform. Although much of the content offered by Hulu is safe for general consumption, you sometimes want to leave a mark and ensure that your kids are protected while they're online. This is where Hulu parental controls comes in. Hulu parental controls are an essential tool for parents to keep their kids safe while they're online. Hulu provides several features to protect children from inappropriate content and help parents monitor their children's online activity.
Why are kid profile and parental controls so important on Hulu?
A kid's profile helps ensure that kids access kid-friendly spaces where they can stream using kids profile and protect their PIN. With PIN protection, you can create a new PIN that protects viewers from turning off kids profile which would otherwise expose them to inappropriate content.
Is Hulu dangerous for children?
Along with other popular streaming services providers such as Disney, Netflix, and Amazon Prime, Hulu is among these popular video-streaming platforms with kids-rich content. Like every streaming platform out there, Hulu has tons of content, some of which are perfectly kid-friendly but are definitely not appropriate for children. Fortunately, this platform includes parental control measures besides helping users create a kid profile to help protect kids from age-inappropriate content.
Harmful content
Setting up a kid-specific profile ensures kids are not exposed to movies and TV shows that are highly inappropriate from the various movie industry productions.
Online predation
With a kid's profile, the potential for predation while on Hulu is zero because communication platforms such as messaging and chat features are disabled from the Hulu app
Positive value
There are tons of age-appropriate content on Hulu that is very entertaining, educational, beneficial, and so much more.
Privacy
By creating a kid account, you limit the number of people who can see what the kid is watching to only you and the kid.
R-rated content
Setting up Hulu parental controls means limiting the types of content your kids can access. No TV-MA and R-rated content.
How do Hulu parental controls work?
The Hulu platform allows users to create a separate profile and access the main account. When setting the profile, you can customize it to include kid's profile. Kid's profile is only limited to family-friendly content shows rated TV-MA or R won't appear on the profile.
How to set up Hulu parental controls?
How to create a Hulu kids profile on the web?
To create your profile, kindly follow these steps.
Visit Hulu.com and sign up for an account. Log in if you've already an existing account.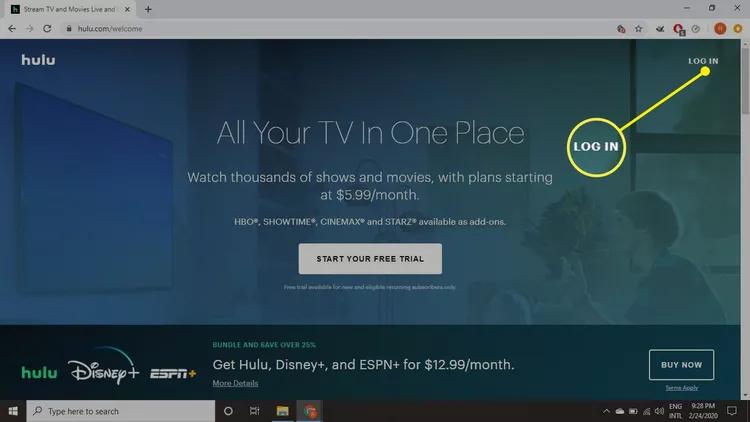 On the upper-right corner, Select your name > Select manage profiles.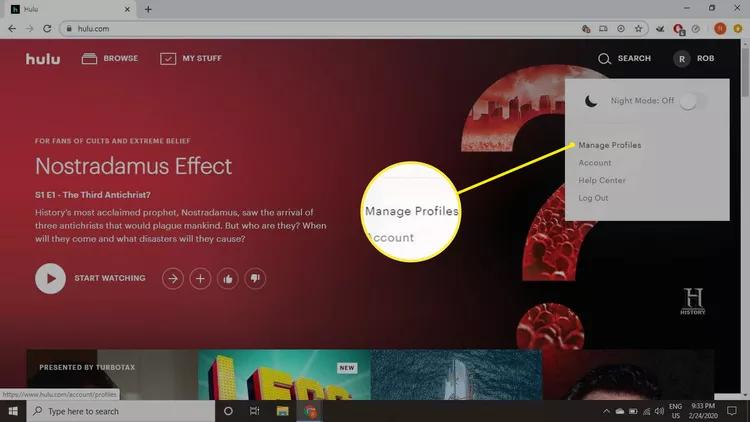 Select "Add a profile."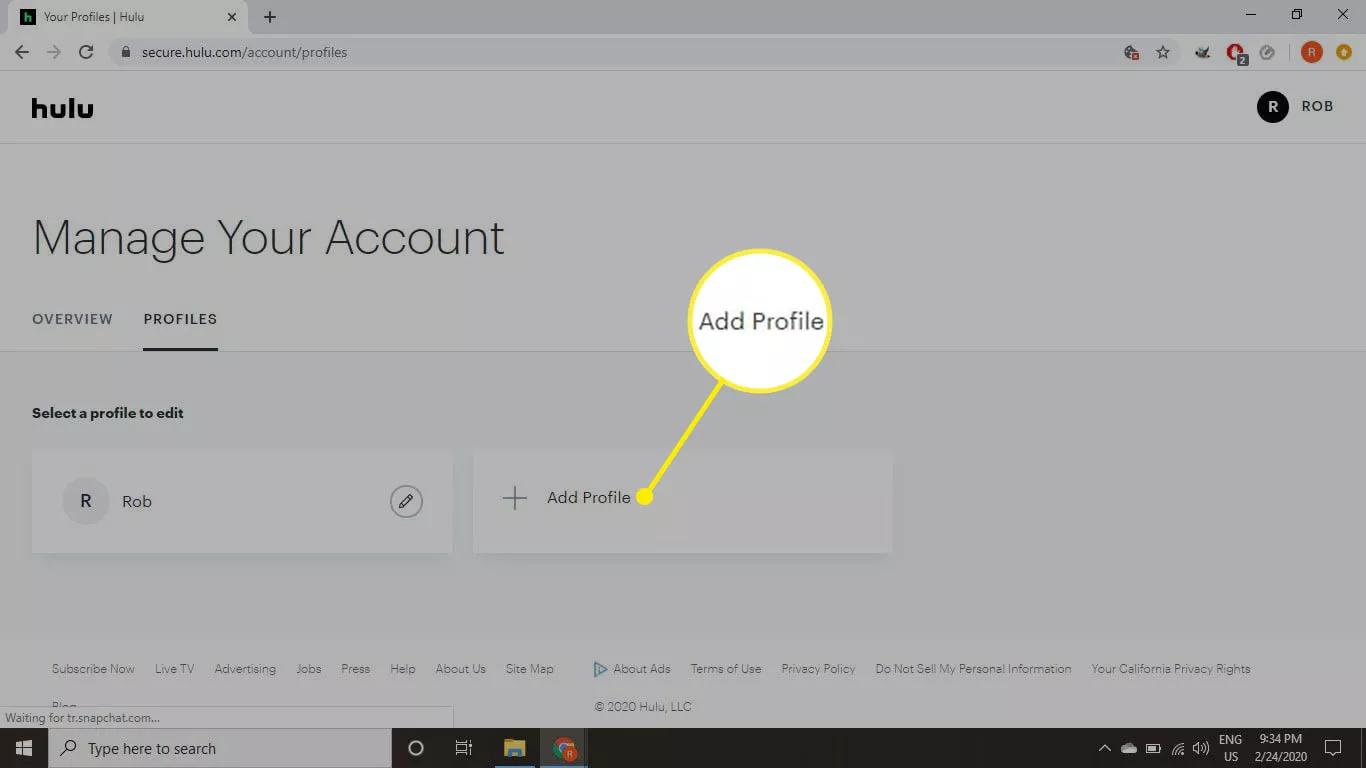 Enter the profile name > Select the toggle switch on the Kids section > Set it to the "On" position.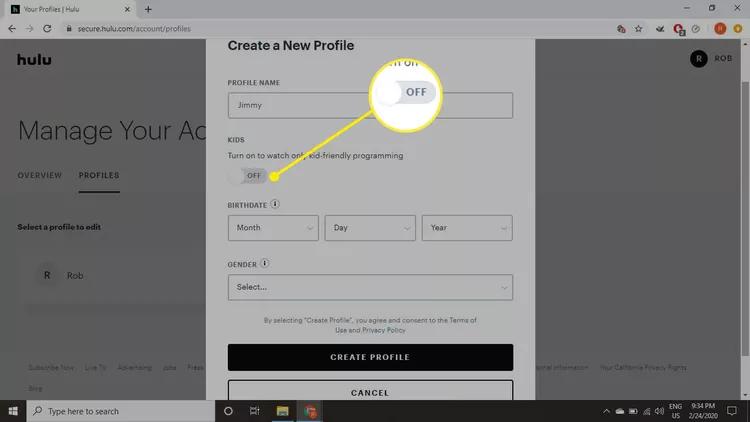 Select "Create a profile."
Hulu requests to know who's watching when you log in. If you select the kids' profile, Hulu won't show adult content even on the search bar.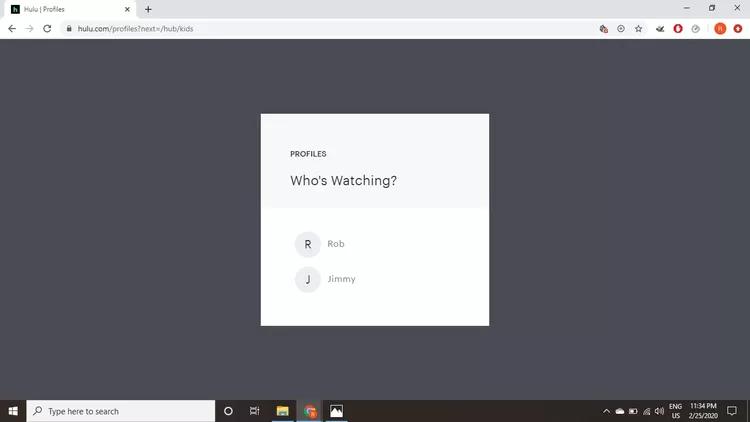 You can simply switch between your profiles if you're watching on the web. Hover the mouse over the profile name in the browser's upper-right corner.
How to set up your Hulu kids profile on a mobile device?
If you're looking forward to creating a Hulu Profile for your kid on a Hulu mobile app for Android or iOS devices, kindly follow these steps.
Open the Hulu app > Select your account.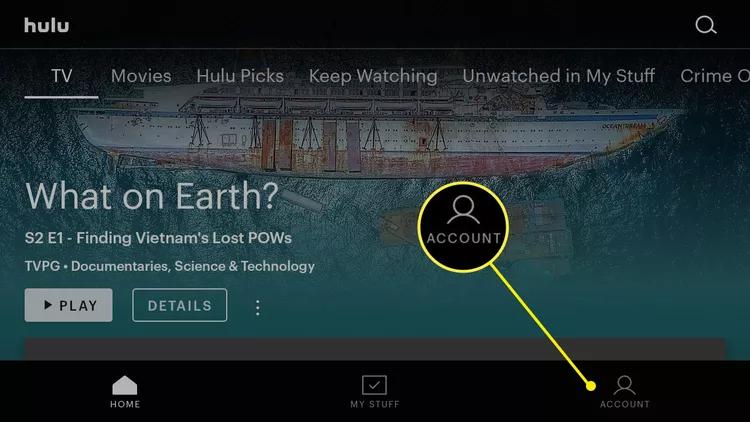 Select the profile name.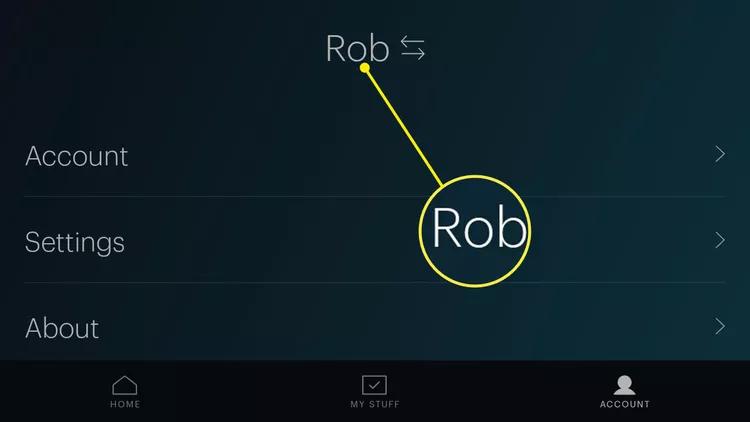 Select > New Profile.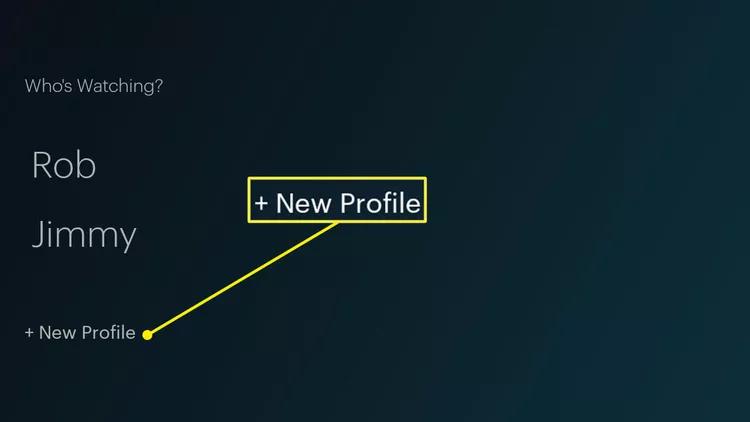 How to use a PIN to block access to non-kids profile?
Setting up a kid profile on Hulu is not enough to block your kid from accessing other profiles, especially if they're not protected with a PIN. Here's how to block access to such profiles.
Log in to your Hulu account> Select your name in the top-right corner.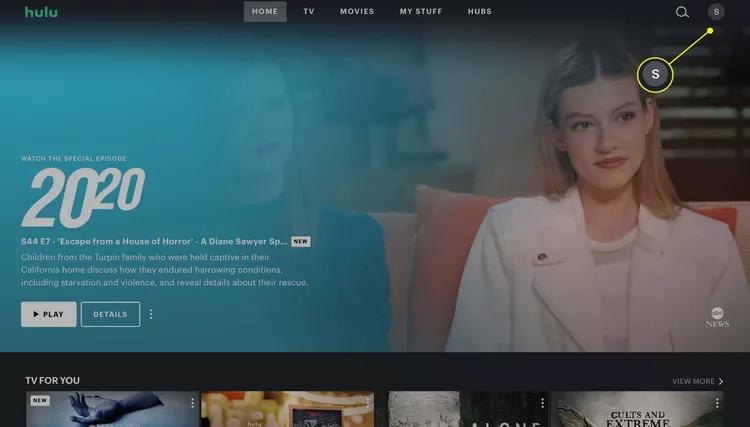 Select > Manage Profiles.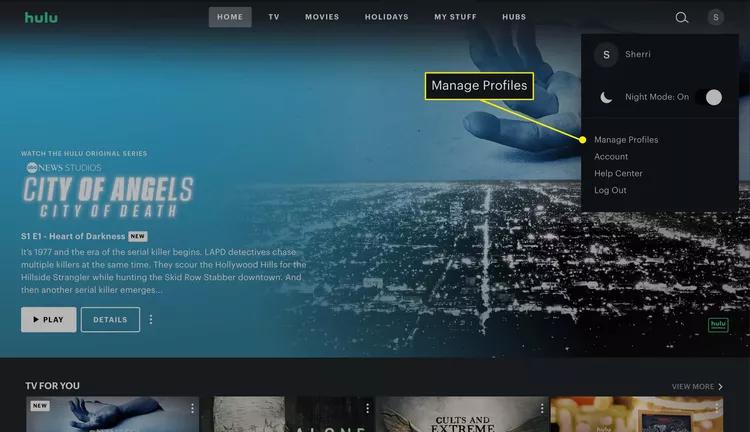 Toggle on PIN Protection under parental controls.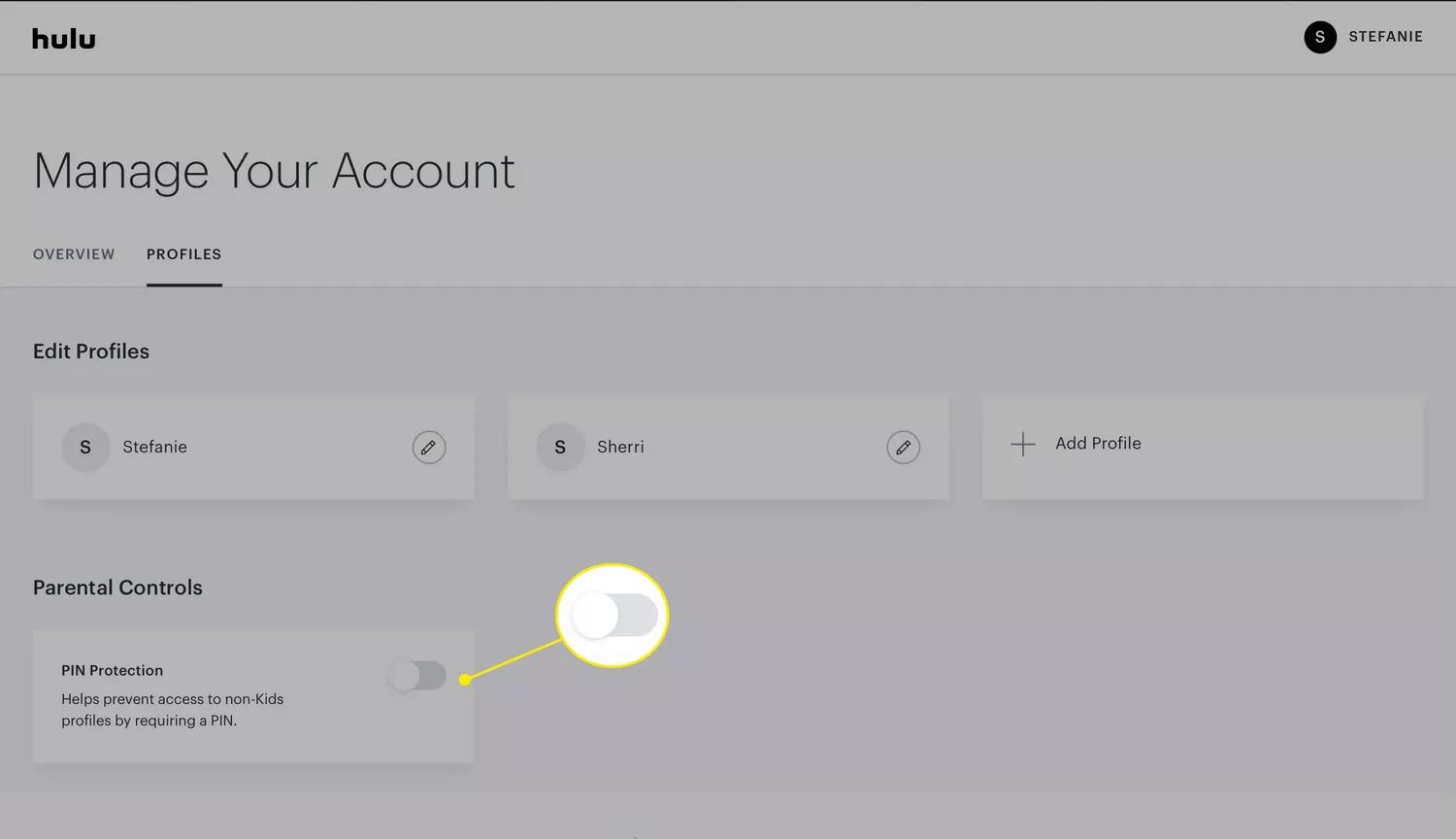 Enter your 4-digit code > Select "Create PIN."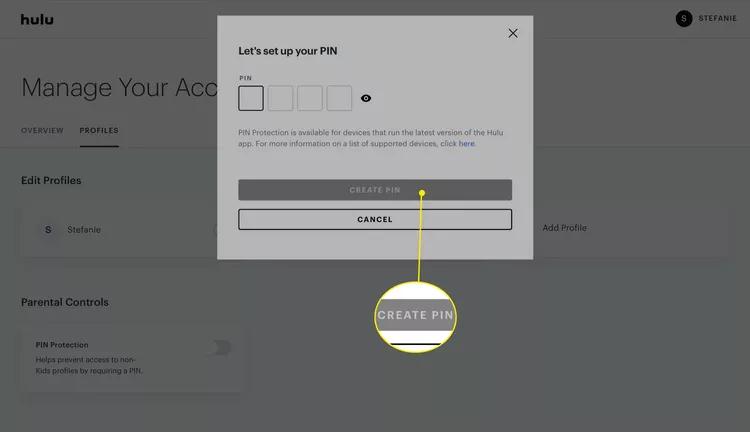 How to update your Hulu kids profile?
Hulu allows you to update or remove content restrictions on your profile. Here's how to go about it.
Go to the Hulu account management page > Select the pencil icon adjacent to the profile.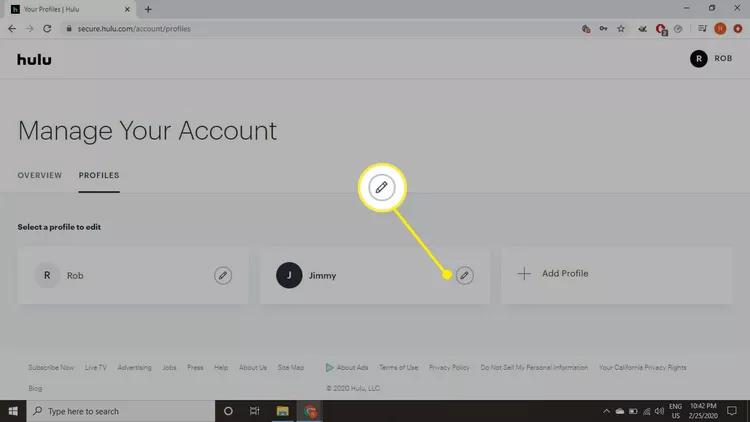 Click the toggle switch under the Kids profile > Set it to the "Off" mode.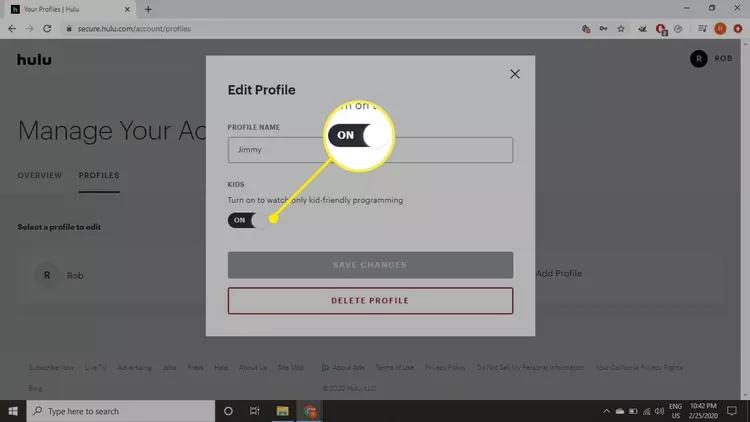 Key in a birth date > Select "Save" changes.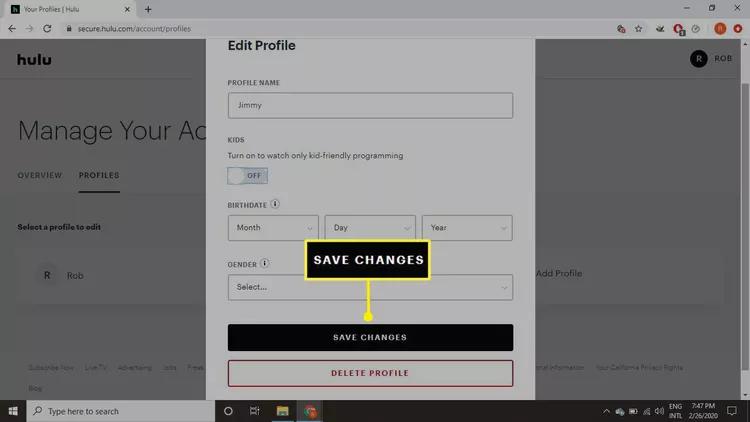 How to turn off parental controls on Hulu?
The first step is to access your account settings.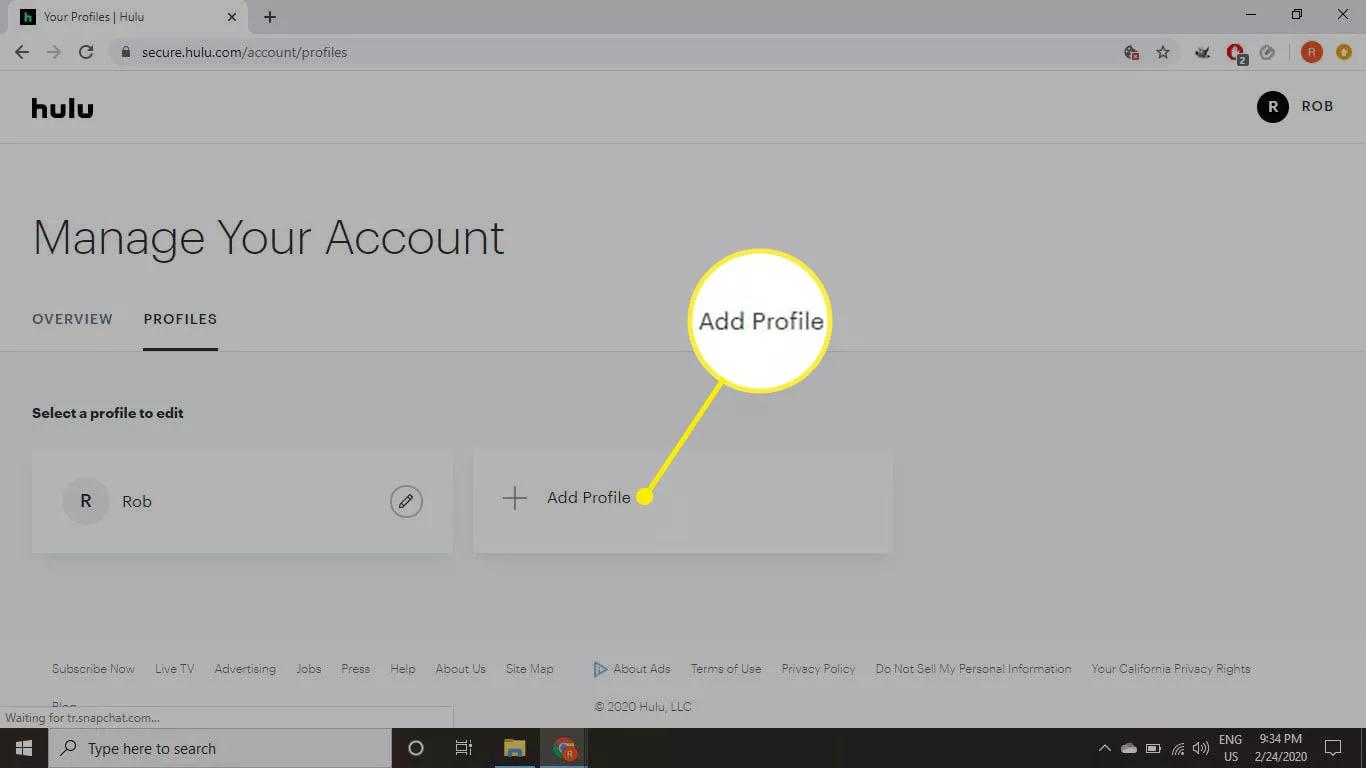 To do this, select your profile icon in the upper-right corner of the Hulu homepage.
You will then be directed to a page that allows you to adjust settings, including how to set up Hulu parental controls.
Once on the settings page, click the "Kids" tab in the left navigation menu. From there, you can toggle "Kids Mode" on or off.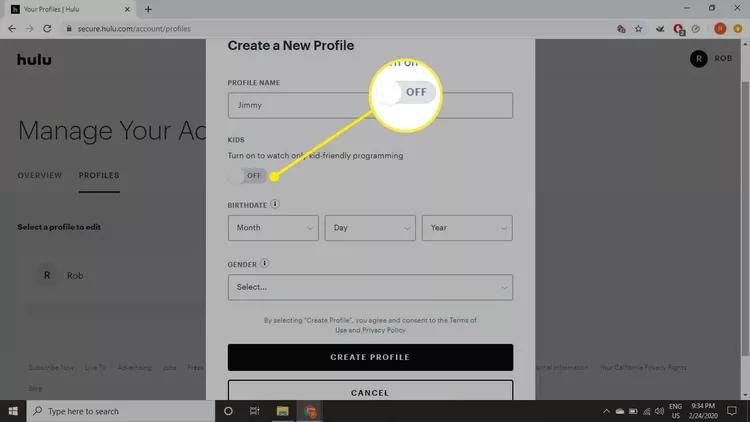 When "Kids Mode" is disabled, Hulu will not block inappropriate content and provide age-appropriate programming and filtering options.
Why is FlashGet Parental Control better than Hulu parental control?
Although Hulu offers unique parental control features, there are some advanced features you won't find, especially live monitoring, location tracker, alerts and notifications, and more. Some of these features offered by FlashGet Parental Control but not on Hulu parental controls include.
This feature can allow you to help your kids more. For example, Real-time remote camera delivers and shares your kid's location. Screen mirroring can capture your kid's phone use. One-way audio can feel and listen to the sounds of the environment around the child.
Daily Usage
This feature allows you to track your kid's daily usage. For example, you can stay updated with your kid's online use in the digital world.
Screen time could help you manage your children's screen time, such as limiting settings for screen and location.
Location Tracker
The real-time location feature allows you to trace the exact location where your child is in real-time. FlashGet Parental Control allows you to monitor your child's current location even when you're far away.
Tracking App
The feature allows you to restrict your kids from accessing inappropriate apps. This can be useful, especially when they access toxic content. You could restrict those apps on time.
App Blocker
This feature allows you to restrict inappropriate app usage and manage your kid's phone more flexibly.
Alerts and Notifications
FlashGet Parental Control allows you to receive a notification immediately after an incident happens with your child.
FAQs
Yes! Hulu platform allows parents to restrict content that is not suitable for children. Hulu parental controls are an important tool for parents to keep their kids safe while they're online. Hulu provides several features to protect children from inappropriate content and help parents monitor their children's online activity. To set up Hulu parental controls, you need to create a Kids Profile which streams only content that is suitable for all ages. Besides, you can enable PIN Protection to block access to non-Kids content.
Hulu has a wide range of content that ranges from kid-friendly to way for content unsuitable for kids. Fortunately, the Hulu platform allows parents to set up a kid profile, and Hulu parental control that helps protect children from content that would otherwise be harmful to them. With such measures, Hulu is appropriate as kids can learn various educational concepts and get entertained.
To change Hulu age restriction is easy. Follow the steps below.

Go to your Hulu Account > Manage Your Account.
Choose the pencil icon next to the profile.

There is "Kids" and turn off the option Under Kids.

Enter a birth date > "SAVE CHANGES."