Disney plus parental controls have empowered me to customize my kid's viewing experience based on their ages rating and sensitivities. My kids can now explore Disney's magical world in a way that matches our family values.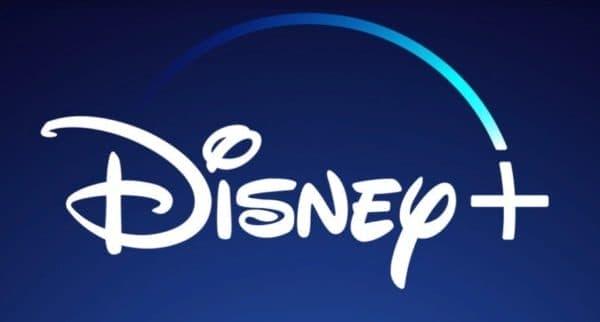 As a caring and concerned parent, I know how essential it is to provide my kids with a safe and enriching entertainment experience. That's why I turned on to Disney+ and its impressive parental control features. Amazingly, I found quite a number of invaluable parental control features with Disney+ at my fingertips.
Why does Disney+ roll out parental controls?
Disney+ is a popular streaming platform that has recently made a significant impact in the realm of family-friendly animations. The platform has a rich history of beloved iconic characters and animated classics. Since its inception in November 2019, it has become a leading player in the animation industry, particularly in the family-friendly shows. From the revolutionary release of "Snow White and the Seven Dwarfs" in 1937 to the most recent Disney's animated movies like "Moana" and "Frozen," Disney has continually set the bar high for standard family animations.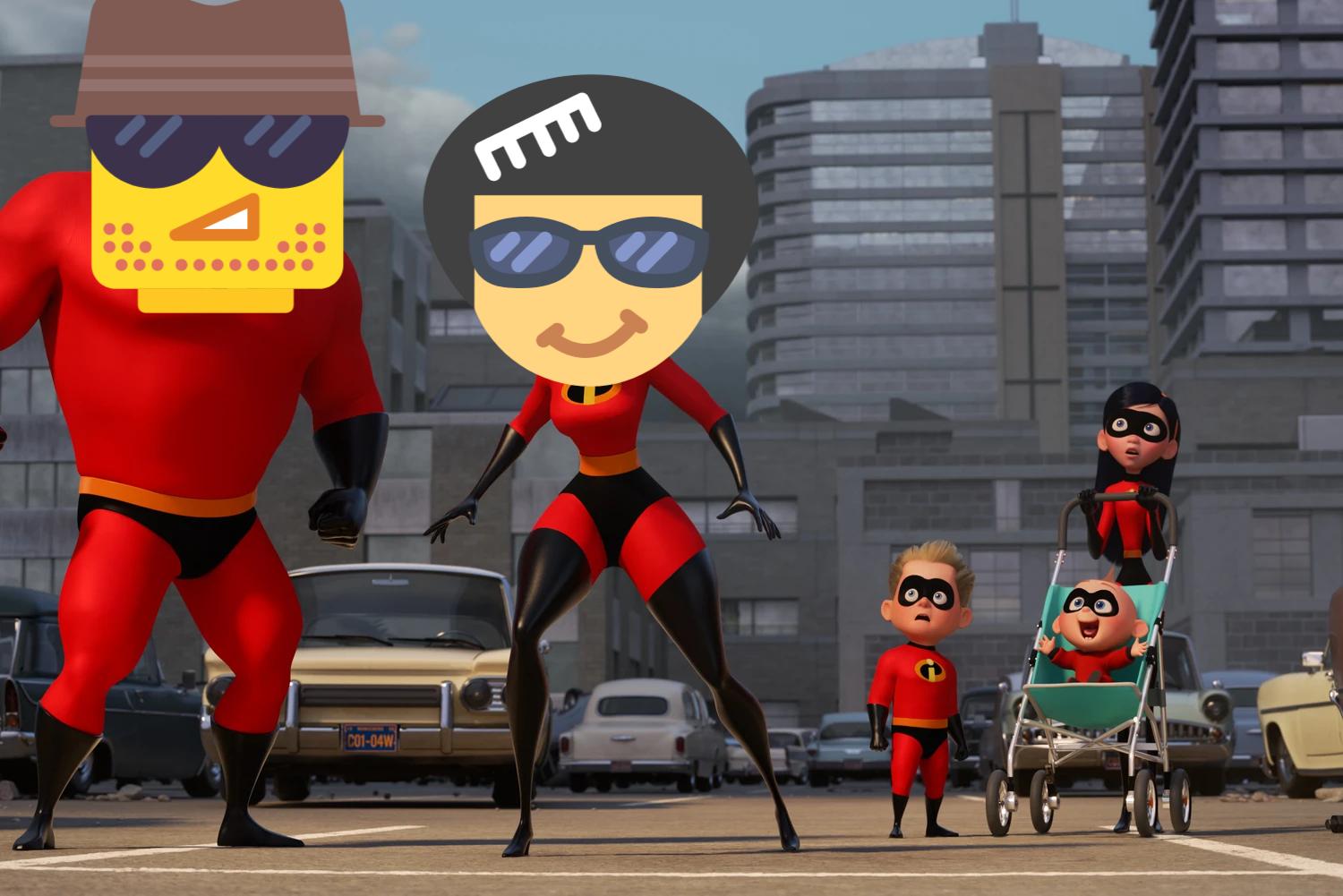 Disney+ animations: What a wonderful world
Iconic Characters: For many generations, Disney has introduced children to a treasure of iconic characters such as Mouse, Mickey, Buzz Lightyear and Simba among others. Most of these beloved figures end up becoming friends for life offering a deep emotional connection that keeps kids coming back to see more.
Quality animation: Disney is always committed to offering top-notch animation to kids as it's evident in every frame: The breathtaking visuals, stunning graphics and attention to details create a visually captivating experience for kids. Such an experience can spark wonder and imagination in children and teens.
Positive Messages: Disney+ films often communicate essential life lessons; teaching the importance of friendships, courage, perseverance and kindness among others. Perhaps, my kids appreciate these positive messages making it Disney+ a favorite entertainment source in our family.
What kind of power do Disney+ parental controls give parents?
With so much going on in the world of entertainment today, Disney+ includes various powerful parental controls. These parental controls help in addressing the needs and concerns of parents and guardians who are genuinely looking forward to a safer and appropriate viewing experience for their kids. There are several important reasons as to why Disney+ implements these controls. They include but not limited to:
Child Safety: Child's safety is Disney's + priority. That's why Disney+ understands the essence of protecting children from accessing inappropriate content based on their maturity or age ratings.
Customization: Disney+ knows that every family has its unique lifestyle. Its parental controls enable you to tailor your Disney+ experience so that it can align with your family's guidelines and specific values.
Age-Appropriate Viewing: Disney+ includes a wide range of digital content such as material designed for various age groups. In order to set age restrictions and filter content according to kid's ages, Disney+ parental controls helps me make sure that my kids can only access age-appropriate movies and shows.
Time Management: Disney+ parental controls include powerful screen time management tools that help you create a healthy balance between entertainment and other activities for your children such as outdoor play and schoolwork.
Awareness and Monitoring: By offering a detailed viewing of activity reports and history, you can stay informed about your kid's viewing habits.
Disney+ has established itself as a leading force in the family-friendly show segment today. With its combination of original series, classic animated films and acquired franchises such as Marvel and Star Wars has brought in a substantial audience to the platform.
What are the Pros and cons of Disney+ parental controls?
Pros of Disney+ Parental Controls:
Content filtering: You can filter content according to age-appropriate ratings thus ensuring your child is only accessing age-suitable material.
Profile customization: Disney+ allows you to create an individual profile for each member of the family, each with their own preferences and restrictions.
Keyword-Based Filtering: You can set up content filtering based on specific themes and keywords.
Viewing Time Limits: Disney+ offers the ability to set viewing time limits thus helping you to manage screen time for your kids effectively.
Content Descriptions: Each title in Disney+ library comes with its content description thus allowing you to make informed decisions about what your kids can watch.
Cons of Disney+ Parental Controls:
Initial Setup can be a challenge: Setting up Disney plus parental controls requires some effort to configure. It is usually time consuming.
Monitoring efforts: Making adjustment and monitoring your child's device usage is an ongoing task.
Limited Control over updates: You may not know when new updates are being added.
Regional Variations: Control availability and ratings vary by regions.
Family Matters with parental controls on Disney Plus
Family is a warm harbor where our children grow up, and disciplining our children is a given in any home.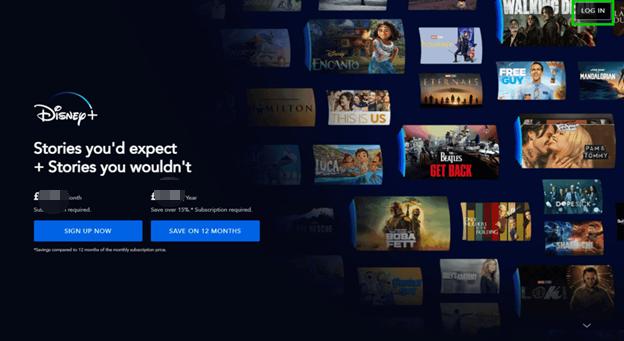 How to stop missing dinner time or staying up late?
Absolutely! I'm a parent of three children and I've had an issue with them staying up late at night while glued to the thrilling Iron Man series on Disney+. While I genuinely support their enthusiasm for such superhero adventures, I recognize the need to preserve our family's daily routine; schoolwork, Disney+ viewing, meals and finally bedtime at 9:00 pm.
However, with movie time encroaching upon the schedule, I had to find a way to strike a balance while still preserving our family bond. That's where Disney+ parental controls come to rescue as I can now set specific viewing time limits.

Step 1: Tap on "Edit Profiles" at the kid's profile selection screen to access additional settings.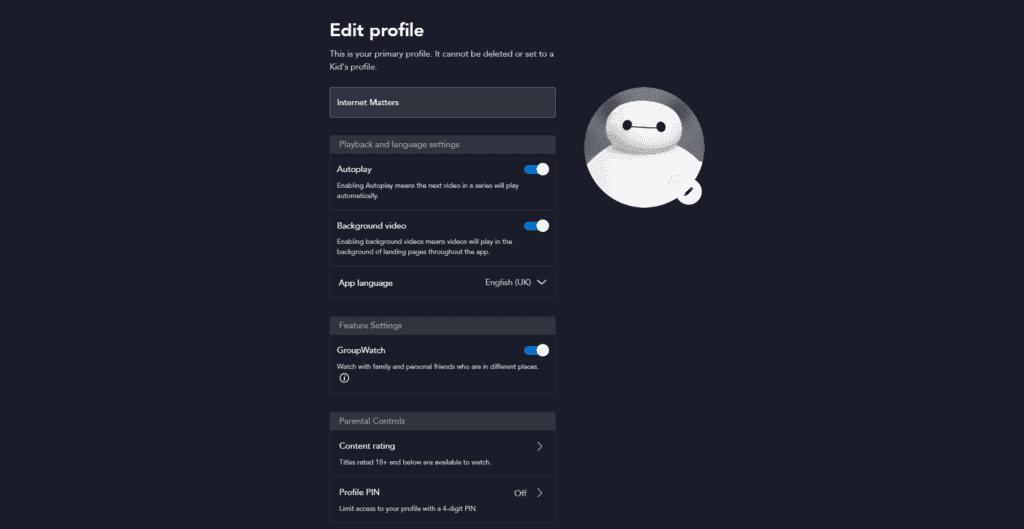 Step 2: Find the "Language and Playback" settings tab and tap on "Autoplay." To turn "On" or "Off," tap on the slider button. Blue indicates "On."
Can I arrange different timetables and video lists for my big family?
Sure! With three kids at home- Wei, Mei and Ming- I've been able to establish a curated viewing schedule. During the recently extended holiday, balancing their varying age preferences on Disney proved a challenging task. To solve this, I turned to Disney+ parental Controls. While Ming, the oldest at 11, loves superhero adventures especially "The Avengers," Mei and Wei prefer fairy tale series.
Method one: Activating Kidproof Exit Option

Step 1: Tap on "Edit Profiles" at the kid's profile selection screen to access additional settings.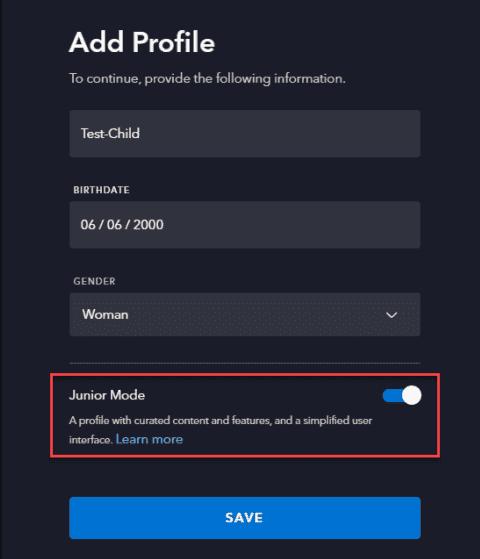 Step 2: Tap on the "Junior Mode" slide button to turn it on. If it turns blue, it means it has been activated. Now proceed and click "Save."
Once this is activated, you'll see a pop-up asking you to enter a simple passcode shown as words on the device's screen. This prevents the kids of a certain age from exiting their account.
Method Two: Setting up Profile Creation Restrictions
This feature prevents tech savvy kids from setting up a parallel account without restrictions. You can simply toggle restrictions on the profile creations gear. Here are steps on how to prevent your kids from setting up parallel Disney+ accounts.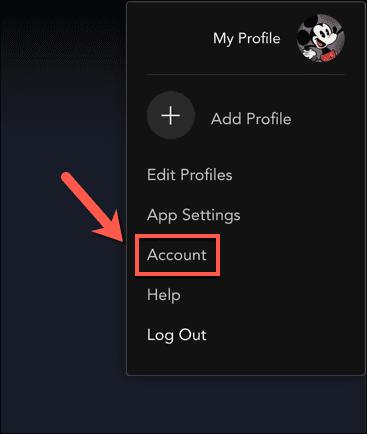 Step 1: On your profile photo (located on the top-right corner of the screen) tap on the "Account" tab.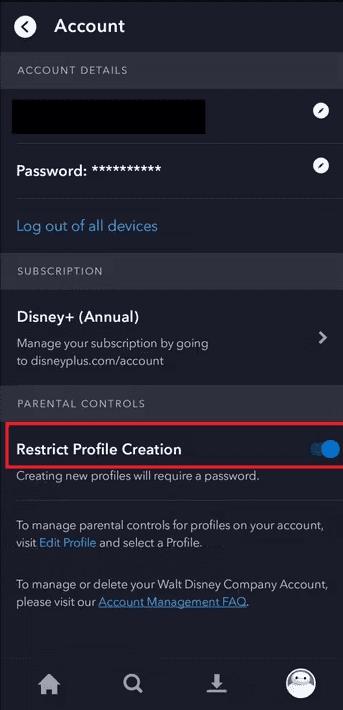 Step 2: Go down to the "Parental Controls" or "Settings" tab and tap on the slider button "Restrict Profile Creation."
If you go to the "Settings" tab, this is how it should appear.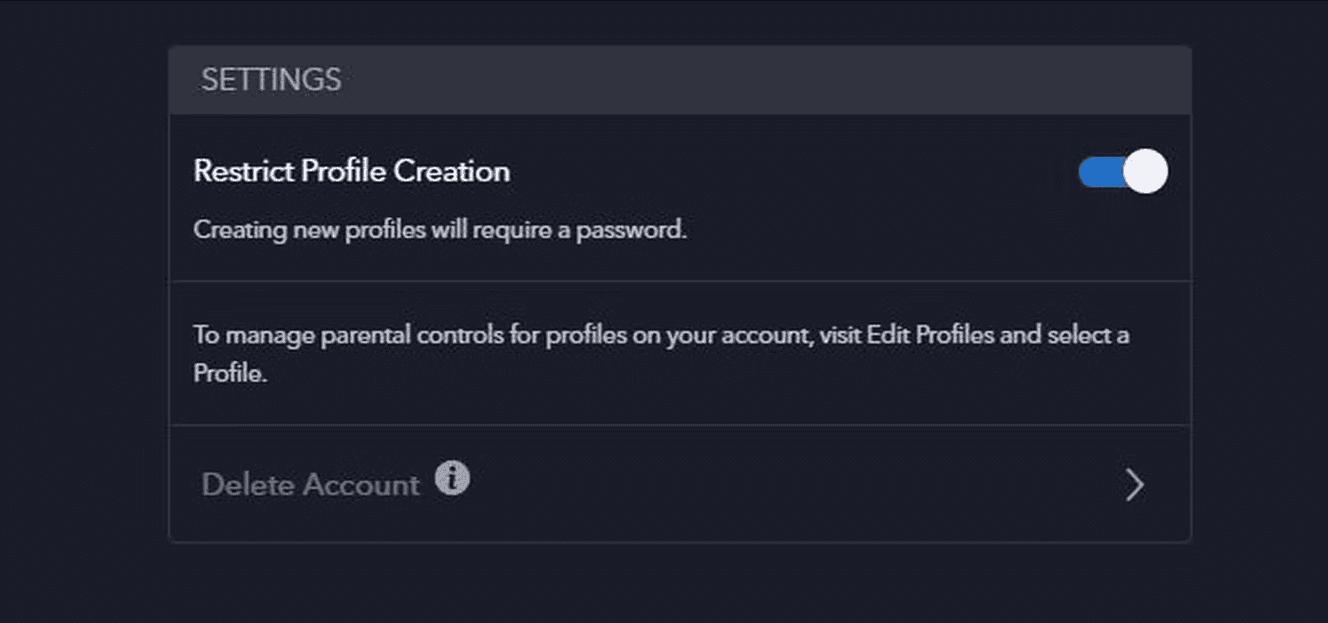 Step 3: Enter your Disney+ account password and tap on the "Save" button to confirm the new changes you've just made.
Note! Make sure you do not use simple passwords that your kids can guess otherwise they might find a way in. Besides, keep your account away from them to prevent them knowing your passwords.
Can I set some keywords to filter out videos containing ghosts, zombies, or something like that?
Yeah! To be honest, my son, Ming, is totally hooked on them. However, in order to create a balance and protect the youngest daughter Mei from such videos, I had to create a tailored viewing experience via Disney +parental controls. It involved setting up content filters that can easily target keywords related to zombies and ghosts or similar phrases. After that, everyone in our family can now access content that aligns to their age-appropriateness and comfort level.

Step 1: At the kid's profile selection screen, tap on the "Edit Profiles" tab. This will open other settings on the profile.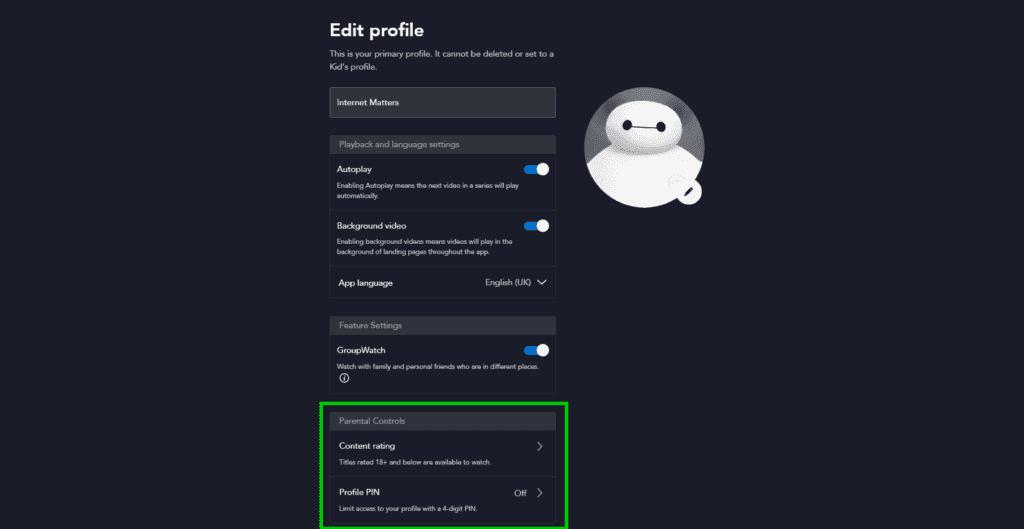 Step 2: Identify the "Parental Controls" tab and tap on "Content Rating" tab.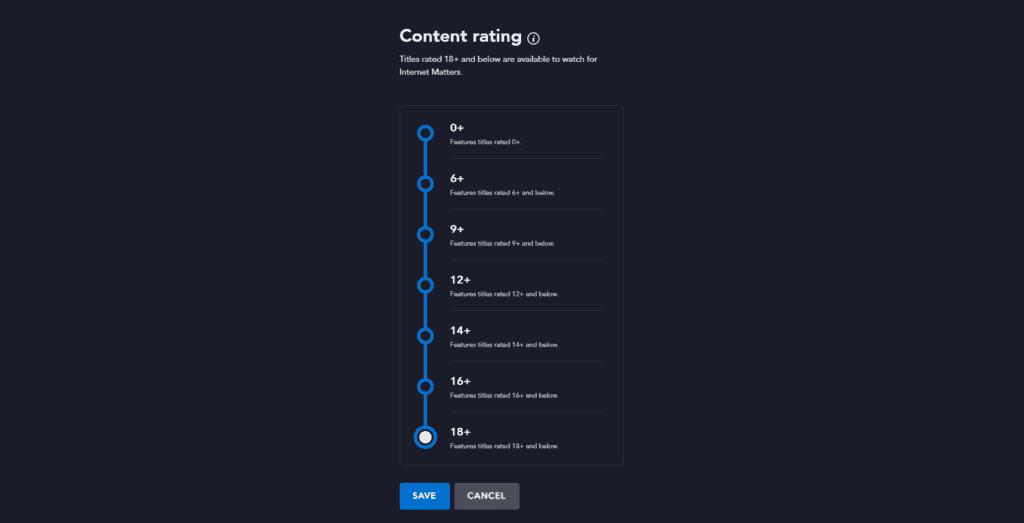 Step 3: Tap on the appropriate content ratings according to your kid's age. Finally hit on the "Save" button.
To see the titles that are present on each rating, you simply tap on the subheading above it. A pop up will show "Titles" rated 18+ and below are available for the selected profile name. In my case, I select movies that are appropriate for an 11-year-old kid.
Are parental controls on Disney+ perfect?
No! Disney plus Parental Controls are not perfect. While these controls offer some valuable resources to help you regulate your children's viewing experience, they have flaws. For instance, Disney plus parental controls can't catch every piece of content that may contain some inappropriate themes.
Too much dependence on content rating may lead to children being exposed to inappropriate content since some content is mislabeled or in some cases it does not perfectly align with the child's age rating.
If the PIN Code is something associated with the family, kids can try to guess it and if they succeed then they will dive in where you don't want them without your information. This can be too bad!
Incomplete monitoring: While you can actively monitor your kids viewing habits periodically, it can be quite challenging to catch up on everything. This can end up surpassing your goals.
Kids can set multiple accounts and surpass the parental controls set by the parents.
Disney+ parental controls: future and expectations
Having been on Disney+ parental controls for several years now, I can genuinely say that these controls are indeed a valuable resource for ensuring an age-appropriate and safe watching experience for my kids. However, there's always room for improvement.
For instance, I'd like the platform to improve in areas such as enhancing customization. It would even be better if I could easily tailor content controls for each child's needs. This may include fine content filtering and time limits.
Enhanced content recognition. Disney+ parental controls have tasks to work on in terms of improving their content recognition abilities. This is to ensure age ratings are accurate and consistent otherwise I don't want my kid to access inappropriate content which has been rated children-friendly yet not!
Ease of Use: Setting up these parental controls should be at least user friendly.
Cross-Platform Consistency: Disney+ parental controls should at least work seamlessly across platforms and devices (Android and iPhones).
Parents can do more except parental controls
Absolutely, parents should not rely 100% on Disney plus parental controls when it comes to safeguarding their kid's digital environment. It is important to explore other parental control measures such as using third-party parental controls software and tools. Third-party Parental Control Software are specialized services and applications designed to provide more detailed parental control features that aren't available on Disney+ parental control. They usually offer more advanced and customizable features compared to the built-in controls on Disney+ streaming platform. A good example of a powerful third-party parental control is FlashGet Parental Control.
A recommended parental control app for supporting
As mentioned above, FlashGet Parental Controls is a powerful tool that you can use to manage and monitor your kid's digital activities. Moreover, it is a cross-platform tool that works on both Android and iPhone devices anywhere in the world (no geographical restrictions).
Some of the parental control features in FlashGet parental control include but not limited to:
Set Time Limits: You can customize daily or weekly screen time limits to ensure your kids don't spend too much time on the screen.
Usage Monitoring: Easily monitor your kid's activities including those on Disney+ app.
App and Game Blocking. You can block certain apps and games from your child's access including the Disney app.
Remote Management: This feature allows you to manage your child's device activities remotely, listen to sound around your child' environment, use their camera remotely to see what's happening around them among others.
FAQs