The internet is a great place for kids to acquire new information and learn new skills. However, you might need apps that block social media if you don't trust the people the kids interact with. Sometimes the content they watch may be aggressive or keep them constantly distracted. Keeping kids dedicated and stay focused can be a nightmare, especially when social media is involved.
Finding the right apps to help you manage and restrict your kid's social media urges will be a huge boost for your parental skills. This piece will cover all the best apps you need to block social media and some of their features to help you make the right choice. Continue reading to learn more.
What are the social media blocker apps?
These apps help parents block or manage kids' social media addiction, especially when they need them to focus and complete other tasks. They aim to increase kids' functionality and eliminate distractions for a better online presence. Parents can manage their kids effectively with time management, app, web blocking, and location tracking features.
What benefits can you get from social media blockers?
Blocking social media comes with a lot of benefits to kids and parents. It's an easy way to manage kids and know they're doing the right thing at the right time. Here are the benefits you get from blocking social apps:
Increased productivity
If you're looking forward to boosting your kids' productivity, you can use social media apps blocker to help wipe down distractions and be more productive. This will help kids study more while taking short breaks to help them relax to continue with their tasks.
Improved time management
Sometimes it can be a challenge dealing with kids who spend countless hours on their devices surfing through social apps. However, if you use a quality social media blocking app, you can curb this situation by allocating a certain amount of time they can spend online. This will make them good time managers and simplify their lives and yours.
Reduced stress and anxiety
Too much time on social media can lead to anxiety, stress, and depression if not well managed. To wipe out this problem, you need to reduce the time your kids spend on social media so that they don't feel pressure from people flaunting. This will help them to live their lives healthy.
Better sleep quality
One reason kids stay up late than expected is due to social media. This makes them unable to wake up early and prepare for school or the day. However, with a quality social media app blocker, you can manage your sleeping time by closing social media apps and phones when it's time to go to bed.
Enhanced privacy
Social media blocker apps improve privacy by blocking social media sites, prohibiting tracking techniques, limiting information sharing to third parties, preventing specific advertisements, limiting data breaches and oversharing, and decreasing vulnerability to social engineering attempts.
Top 10 Apps that block social media
If you want to block social media apps from your kid's phone, these 10 apps will help you wipe them out. Moreover, it will only take a few simple steps, and you'll be ready to start. Read on for more insight into these apps:
1. FlashGet Parental Control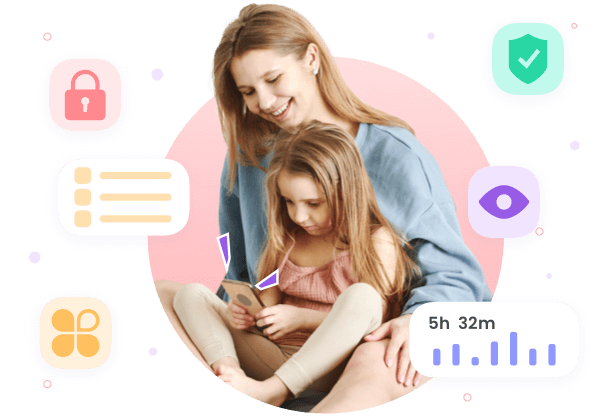 FlashGet Parental Control is the best tool in the market for blocking social media with its excellent features you can easily use. Besides social media blockers, you can restrict certain websites, track location, receive notifications, and monitor your kids remotely using one-way audio and camera.
Here are some of its incredible features:
Screen Time Management: You can effectively monitor how much time your kids spend online or on a particular app.
2. AppBlock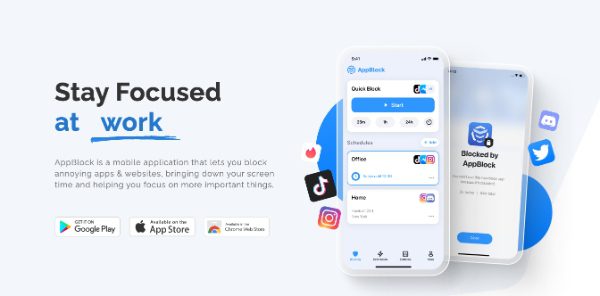 If you're looking for an app that will help you temporarily block annoying and distracting apps on your device, then AppBlock should be your first choice. While it might not be capable of tracking usage, it allows you to schedule the block feature. Besides that, it's a very useful app that works well with Android and iOS devices. However, you must subscribe to their paid plan to enjoy some of its features. Below are some of its features.  
Schedule: You can schedule the blocking feature to a specific time to help kids concentrate.
App block: This can effectively block an app temporarily.
Website block: Appblock also allows you to block websites.
User interface: Has an easy-to-use interface that helps access features faster.
Notifications: Helps disable notifications to help kids remain focused.
3. Freedom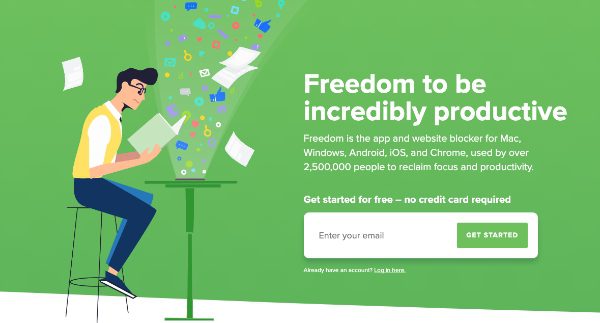 The best way to manage distracted kids is by using Freedom which has top-tier features you'll find useful. This app will help you ensure kids can complete their daily tasks or assignment and not spend all day distracted. Here are some of its cool features you need to know about:
Compatibility: Is compatible with numerous devices such as iPhone, Windows, Android, and Mac.
Blocking: Effectively app and website blocker.
Customization: You can effectively customize your blocking routine and internet usage.
4. Family Time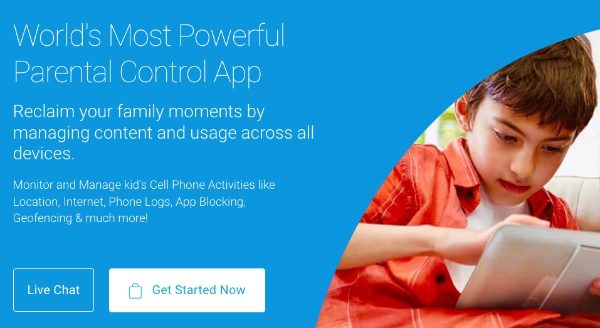 Family Time is the best bet for those looking for a comprehensive app that's easy to use. It's a unique app that offers great features to help keeps keep off social media for a given amount of time, especially when they have tasks to complete. Here are some of its features:
App Blocking: You can effectively block apps based on your choice.
Web Filtering: Besides app blocking, you can easily filter websites you don't want your kid on.
Tracker: It has an incredible location-tracking feature you'll find useful.
Screen Time Management: Parents can restrict how long kids can be online.
5. Moment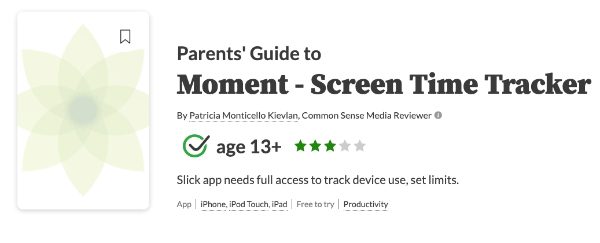 Sometimes all you need is to manage your kids so that they complete their homework and ensure their room is in order. Using Moment, you get superb features to implement to manage your kids. Besides app blocking, it offers tracking methods essential to ensure kids are safe wherever they are. Here are its key features:
Compatibility: Works well with both Android and iOS devices for convenience.
Tracking: Helps parents track their kids and family members using their devices.
App Management: Helps parents block certain apps as kids complete their tasks.
Screen Time: Offers effective screen time management that ensures kids are safe online.  
6. Famisafe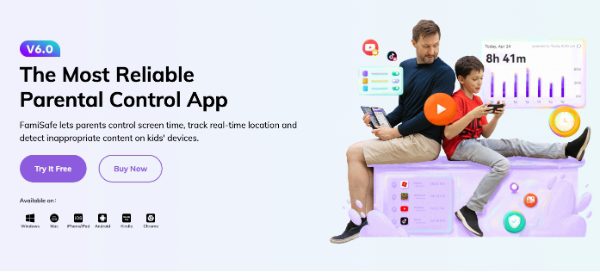 The FamiSafe app helps your child set device access limits and gives you real-time location information. All of the recorded information from FamiSafe about device use is quite trustworthy. You must use a powerful parental control program to keep your child from the lure of social media. Here are some of its key features:
App Blocking: This app-blocking capability effectively stops kids from using social media.
Tracking: It can track your kid's real-time location.
Filtering: you can filter inappropriate web content you don't want your kids to interact with.
Schedule: It has an option for parents to block certain activities on kids' devices on their own time.
7. Flipdapp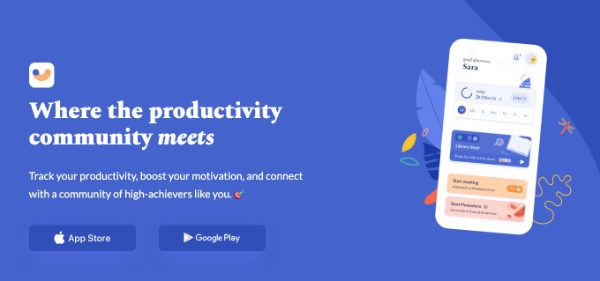 Flipapp is another awesome app that offers qualities such as app blocking and planning the day better. This digital mindfulness gem is compatible with iOS and Android phone which is convenient for many users. It takes hold of kids' phone usage and manages it based on parents' instructions. Let's have a look at some of its incredible features you need to know about:
Mindfulness Features: It provides a meditation process through its useful mindfulness features.
App Blocking: You can effectively block certain apps to provide your kids humble time to concentrate on their school work and other tasks.
Notifications: Helps parents restrict notifications which can distract someone easily.
Phone Lock: It also has a system that allows you to lock your phone when required.
8. mSpy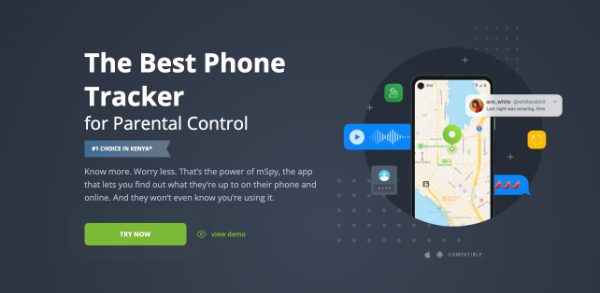 mSpy is an incredible software with impeccable parental control features that few tools offer. While it can help you block social media, it can also help you know your kid's whereabouts and see some of the messages they receive on their devices to ensure they're safe online. Below are some of its most notable features:
Tracking: Has a GPS tracking system that helps you know your kid's whereabouts.
Monitoring: You can effectively monitor your kid's browsing history.
Usage Control: Helps parents keep tabs on how kids use certain apps and whether it's healthy for their growth.
Social Media Spy: It enables parents to spy on their kid's social media activities and can regulate it whenever possible.
9. Bark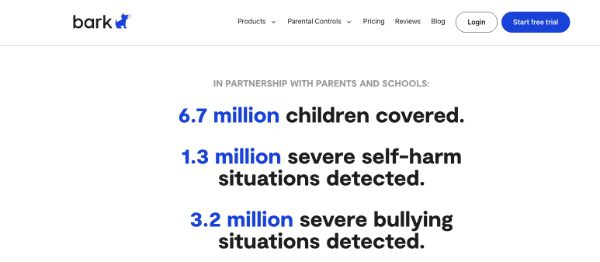 While Bark is a popular parental control tool that helps parents guarantee their kids have a safe online presence, it also has reliable features like parents receiving alerts and notifications of potential concerns that need to be addressed on their kid's device. It's one of the safest platforms to monitor kids' online activities due to its friendly nature and effectiveness. Let's have a look at its features to understand more:
Email Monitoring: Besides monitoring your kid's text, you can monitor their emails and see what they've been up to.
Social Media: It has great tools that allow parents to monitor and restrict children's social media activities.
Alerts: Sends parents alerts if kids are trying to bypass restrictions initially set.
Compatibility: It's compatible with numerous devices, making it convenient.
10. Forest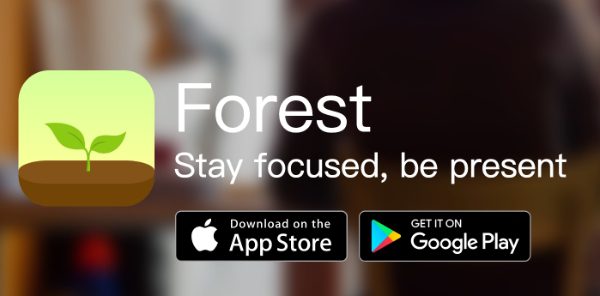 If you're looking for a tool with a cool and easy-to-use interface, then Forest is the best choice. This digital plant-like app has impeccable features that can help kids wipe out distractions, especially when trying to focus on another task. If kids use the devices longer than allowed, the plant begins to deteriorate. When kids dedicate their time to assigned tasks, they can build a forest. Below are its features:
Tracking: This helps you track your kid's online activities and social media usage effectively.
Pomodoro Timer: This helps kids focus and take short beaks while completing a task.
Consequences: Has a system that applies consequences when kids try to use their devices longer than they should.
Rewards: There are rewards when kids stick with the given time and dedicate it properly.
Compatibility: Works well with numerous devices, phones, and PCs.
Closing thoughts
You can implement many methods, techniques, steps, and tools to ensure you block distracting apps to ensure your kids are less distracted. However, if you're looking for an app that offers a little more qualities than the rest, then FlashGet Parental Control is your best choice.
Moreover, FlashGet Parental Control enables parents to receive daily and weekly reports on their kids' data activity and visited apps. The best part is that you can secure it for free and install it by heading to their website. While it's an app parents can use to monitor their kid's digital activity, it can also be a tool to guarantee their safety by identifying their real-time location.