With millions of available internet content, you should block those bad for kids' consumption. That means you need to identify a way you can block websites on Chrome to ensure you eliminate harmful and useless content. This content includes adult material and misinformation, which might be good for kids' interaction.
While it's clear why you might have to block certain websites, it is a challenging experience if you don't know the suitable methods to implement or the proper steps to follow. Luckily, this piece will aim to uncover how to block websites on Chrome in a few simple steps. Read on to learn more.
How to block websites on Chrome via desktop?
Blocking websites on Chrome using a desktop requires a straightforward technique that can be implemented using quick steps. You need to be keen to avoid making technical mistakes. Below are methods you can use to block websites on Chrome:
How to block websites on Chrome using extensions?
While you can block websites on Chrome in multiple ways, using extensions such as Blocksite will save you time and resources. Once you have it, you'll be able to use it as an extension to block sites on Chrome:
1. Search for the Chrome web store on your Chrome browser. Then type Blocksite in the search box to find the extension.

2. From there, tap on it to get the add to Chrome option. Then click Add Extension in the pop-up to confirm.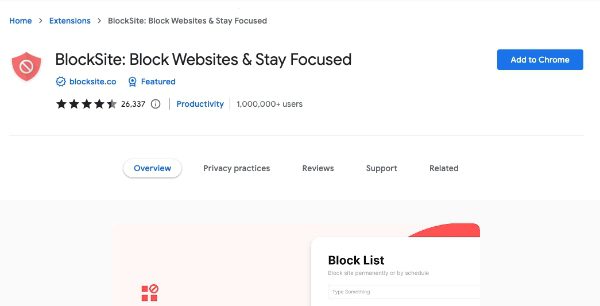 3. After installation, Blocksite will launch a new Chrome tab by default. To accept the conditions and begin using the extension, press "I Accept."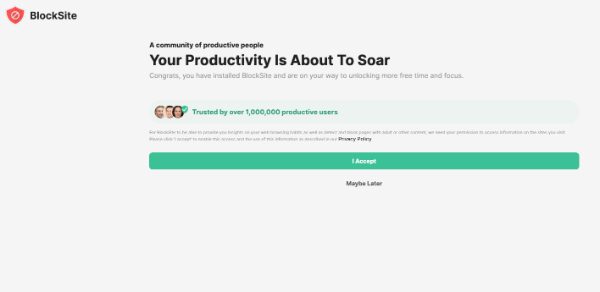 4. Now head over to the right side of the search bar on the Chrome tab and tap on the extension's icon. Click on the Blocksite icon, then the pin next to Blocksite.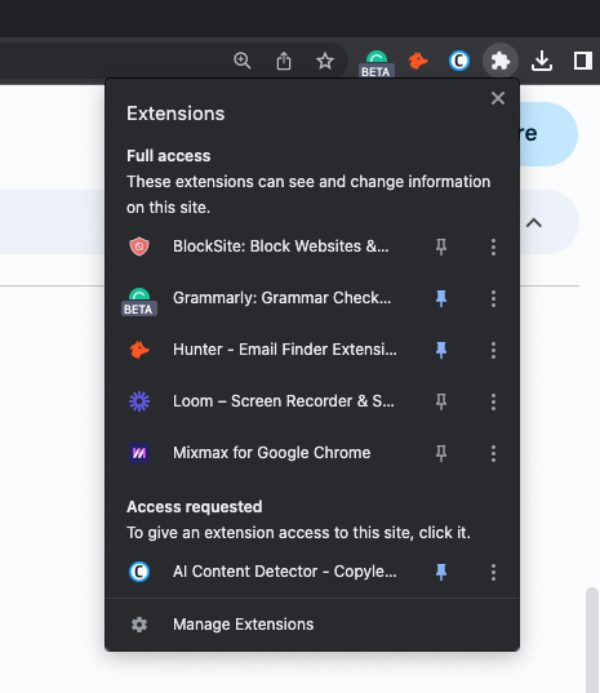 5. To block a website, go back to the Blocksite tab, insert the websites' URLs you wish to restrict and select "Add Item."
6. Now use the "Schedule Button," to help in the blocking process.
7. However, if you want to undo the settings and unblock the site, you can use the "Trash Icon" on the right side of the URL.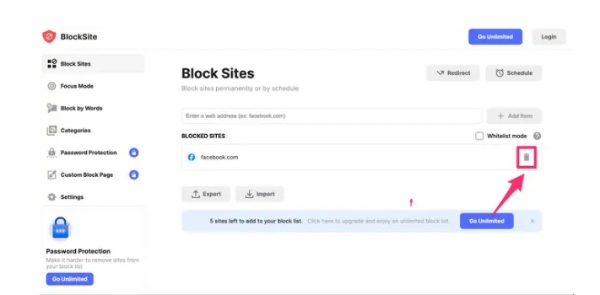 How to block a website on iPhone?
If you're an iOS user, you're probably wondering how to block sites on the Chrome app of your device. The best part about using iPhone to block sites or set up restrictions is that it has built-in features to complete the process. However, you'll need to follow instructions to a tee to avoid making mistakes. Here's how to do it:
1. Head over to the settings on your iOS device to initiate the process.
2. Click the "Screen Time" option and then move to "Content and Privacy."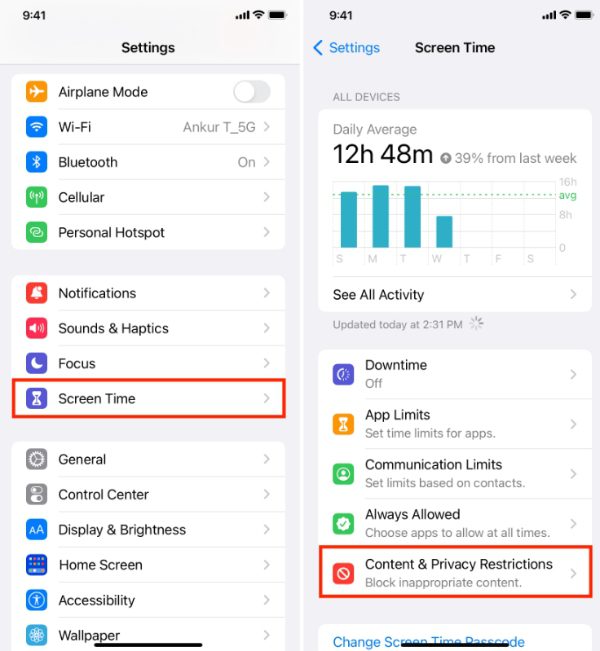 3. Once that's done, move to the "Content Restriction" and complete this step by selecting "Web Content."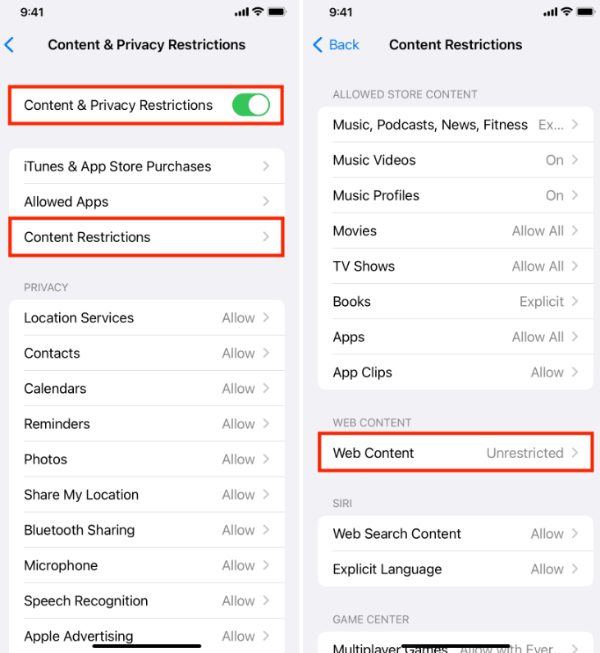 4. Now you can click on "Limit Adult Websites."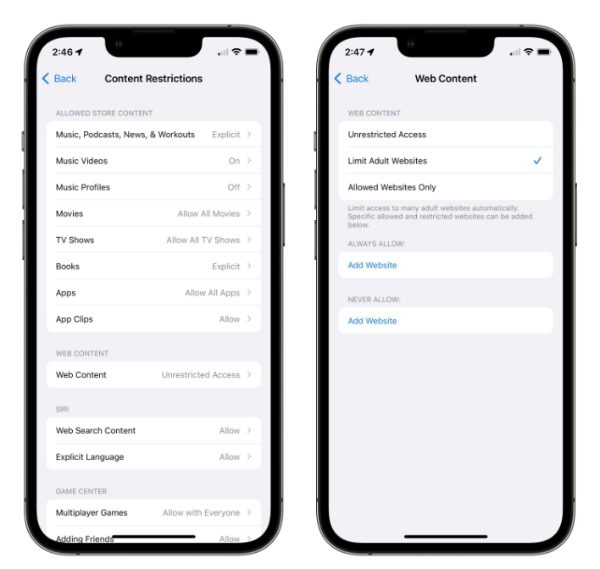 5. Move to the "Never Allow" > "Add Website."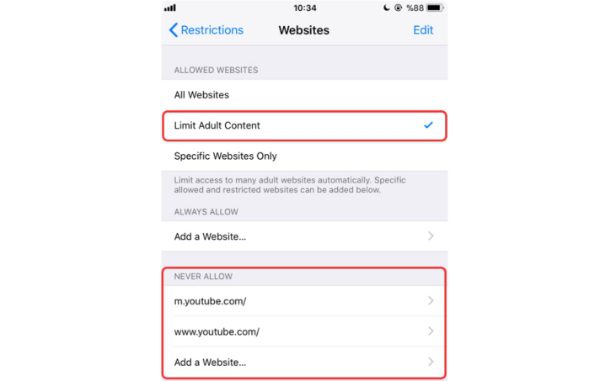 6. To completely wipe out a website by blocking, add the URL and click "Done."
How to block a website on Chrome via Android?
Blocking websites on Chrome using an Android device has two methods. You can implement the process by using an app or inbuilt features. In this section, you'll learn about the two options to help you block websites on Chrome effectively:
How to block websites on Chrome on my Android using an app?
One way to block sites on Chrome is by using powerful apps like the Blocksite app, which has incredible features. This app can be secured on Google Play Store to help you start this process. However, it's important to note that there are numerous methods you can implement to complete this process:
1. Head to Google Play Store, download, and install the app.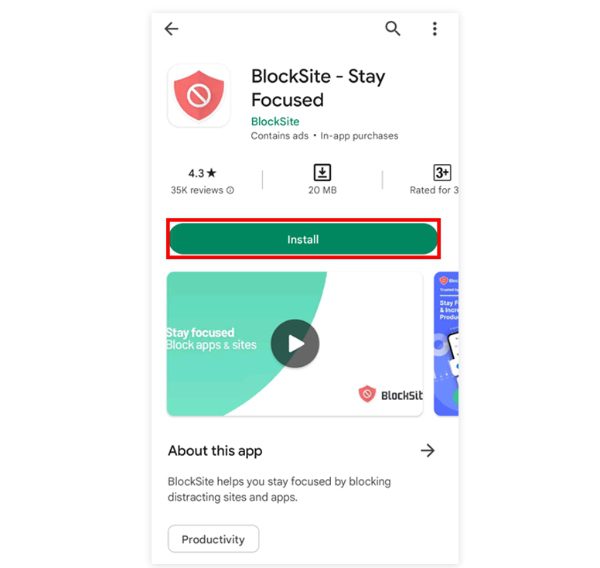 2. You'll need to accept the terms and conditions from there to proceed.
3. You can also grant access to your device using the prompts and click "Accept."
4. Now access the privacy settings on the screen.
5. You can now select the "Plus (+) sign" and search websites you want to delete.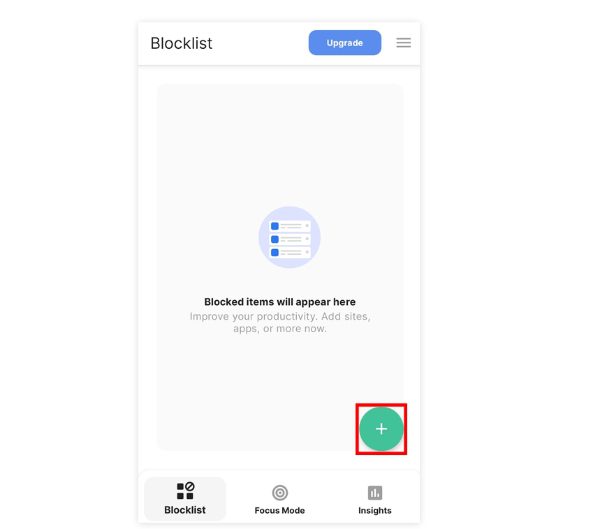 6. Select the website by entering the keyword or domain name. Then click on "Done."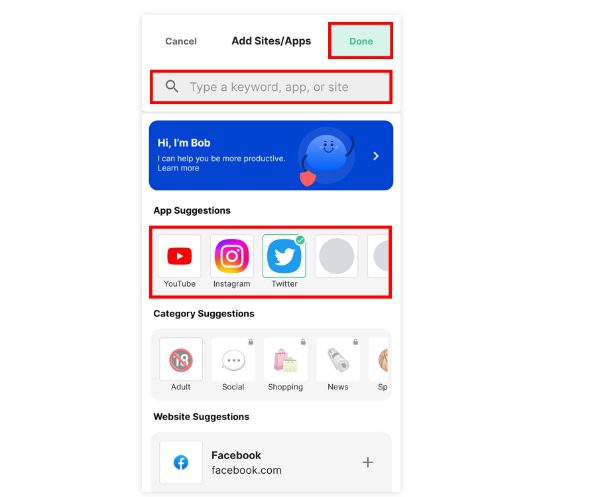 7. When you try to open the app or the site on your browser after blocking it, Blocksite will show a block page.
How do I block websites on Chrome on my Android without an app?
If you don't want to use the Blocksite app to block websites on Chrome, you can use Android's built-in features to complete the task. While it's a basic feature, it sure has qualities you will find helpful as you eliminate inappropriate websites. Follow these steps to block sites on Chrome without an app:
1. Head over to your Android device and launch the Google Chrome app to get started.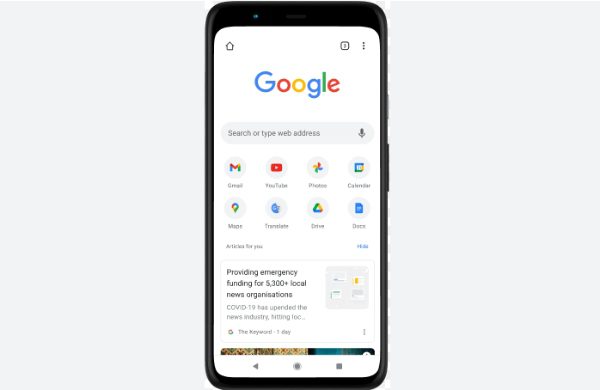 2. Now, head over to the inappropriate websites you want to block before any other step.
3. From there, you can select the three dots visible on the corner and select the info icon.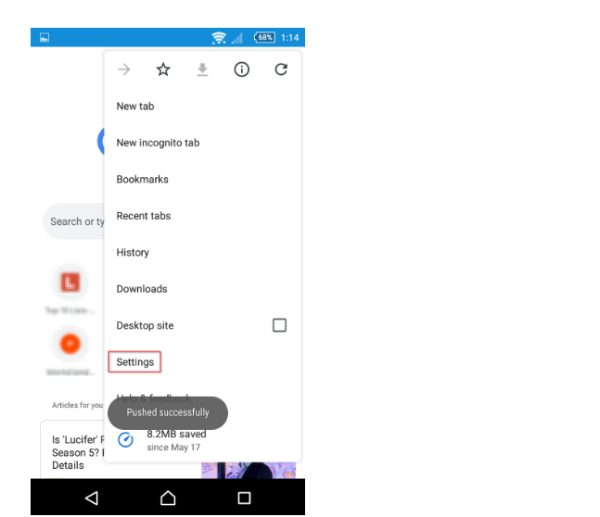 4. Once done, you can head to the settings.
5. Now you can alter the settings to match the required standard of the pop-ups and websites allowed.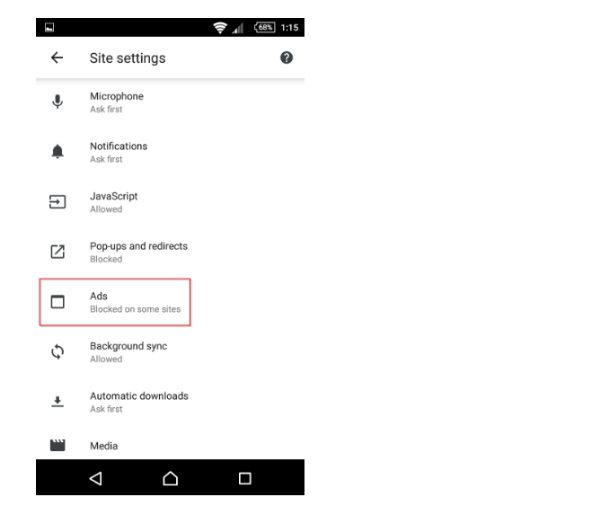 Alternatively, you can use the inbuilt safe browsing options, which enable users to restrict inappropriate and harmful websites. Regrettably, users may not be able to block certain websites outrightly; you can use the collective block feature to make this process a success. Here are steps you can follow to ensure the process is a success:
1. On your Android device, launch the Google Chrome app.
2. Select the three visible dots on the right corner to have options to pick from.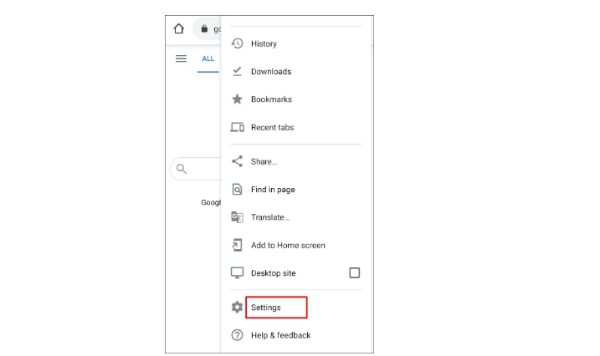 3. Next, you need to open the site settings to proceed.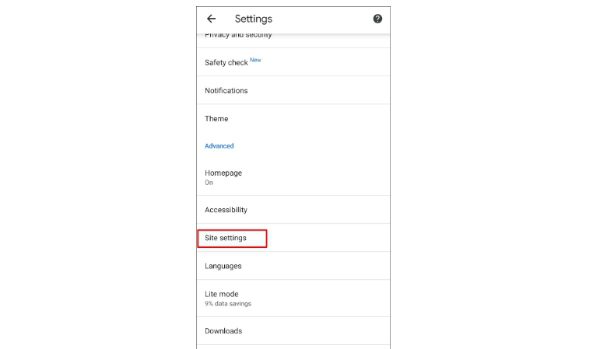 4. Under the "Advanced" Section, click "Privacy."
5. Head to "Sync and Google services" > "Privacy and Security" > "Safe Browsing."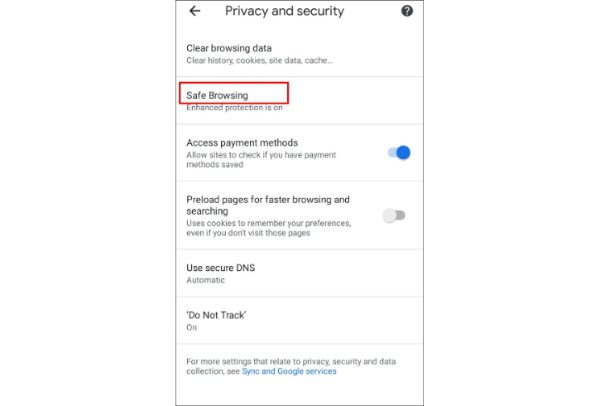 Using FlashGet Parental Control does more for your kids
You can use numerous methods to ensure you block websites on Chrome. However, the best is FlashGet Parental Control which has well-regulated and powerful features that are easy to use. It's rare to find apps with all the features you need in the right place.
From geofencing to app and website blocking, FlashGet Parental Control is the best choice you can make if you're looking to manage your kid's online activities. The best part is that you can secure this app for free. To help you understand more about this incredible app, here are some of its features:
The FlashGet Parental Control app ensures parents can monitor their kid's online activities and place effective restrictions. Users can control how much time kids spend on specific apps and receive notifications whenever they try to bypass the instructions. Alternatively, you can disable the apps to wipe out the problem indefinitely. This will help kids manage their time effectively and also allocate their time to complete other tasks.
Remote monitoring is another incredible feature you get by using FlashGet Parental Control. This feature helps users with one-way audio and camera, ensuring you can listen in and see your kids' surroundings anytime. Moreover, it gives you an option of screen mirroring your kid's phone and accessing content displayed on their devices to ensure they're watching or participating in the right things.
One of the most appreciated features of FlashGet Parental Contol is the location tracker, which helps parents know their kid's whereabouts anytime they wish to. It also enables you to access the location history to assess every point your kid was in a day or a week. The best part is that it comes with a geofencing feature that allows parents to set regions kids shouldn't bypass and receive notifications when they do.
Receiving daily or weekly kid's phone usage reports is a great feature, especially if you're a busy parent. This allows you to follow up on your kid's online progress by checking what they were watching and if they implemented the time limits you had set. With this feature, you can also check your kid's data usage, notification, and most opened apps to help you clearly understand how to manage your youngster.
FlashGet Parental Control also has a unique feature such as sync app notification where parents can assess notifications that come on their kid's devices from any app remotely. This is a great way to understand who your kids talk to clearly and the content they often consume. The best part is checking Twitter, Whatsapp, Instagram, and Facebook notifications.
FAQs