If you are looking to track someone on Google Maps, like your kid, spouse, girlfriend, friend, etc., but don't know how to do it, then you have come to the correct location.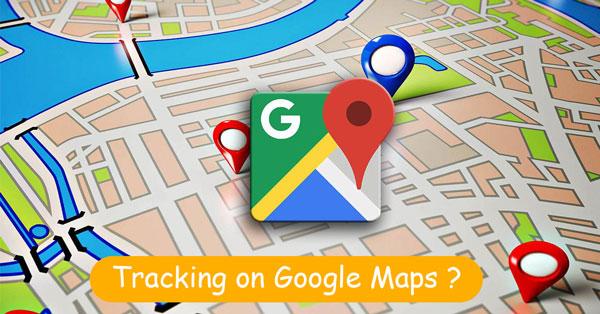 We know that kids can easily be kidnapped or districted into harmful activities, so it's necessary to make sure that they are where they should be. Moreover, if you want to keep an eye on your loved ones without letting them know for security reasons, then we will also cover that part. So, keep reading if you want to become a pro in tracking live locations.
How to track someone on Google Maps with its Built-in feature?
Google Maps is the only reliable mapping software in the world, and even Apple Maps does not work most of the time. Google Maps was first released in 2005, and since then, its popularity has grown so much that these days, almost all Android & iOS users have it installed on their phones.
When you track someone on Google Maps, the result is accurate to up to 5 meters ( 16 feet) under ideal conditions. Back in 2017, Google Maps released the "location sharing" feature, which allows its users to share their location with others. It is important to note that the location-sharing feature is not a parental or spying feature; the sharer of location can easily turn off sharing when he/she desires.
How to track?
Google Maps "Location Sharing" allows you to track the location of your friends, kids, parents, or anyone else you want in the following way;
1. Grab the mobile whose location you want to track > Google Maps.
2. At the upper right side, you will see your Gmail account icon; click it.
3. In the new window, choose "Location Sharing" > "Share Location" on the next screen.
4. Now, just above contacts; you will see "1 hour"; click on it and change it to the " until you turn it off" option for limitless sharing.
5. Now, click one of the contacts below, or click "More options" to see more contact options on various social media apps > Choose the desired contact. You can also duplicate the link and send it to anybody you want.
6. Now, when you open the link on the receiver's mobile, you will see the real-time location of the sender.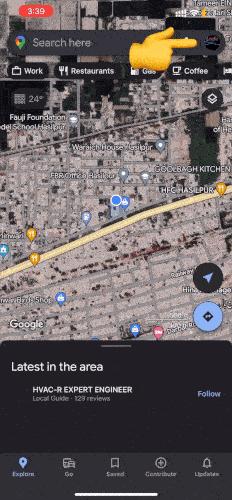 How to track someone on Google Maps using spying apps?
Google Maps is no doubt very accurate, and its built-in Location Sharing feature really does the job, but it has one big disadvantage the sender can disable the tracking anytime, which is really not good if you are a parent monitoring your child or a person spying on somebody.
So, that's why there is a desperate need for tracking apps that will get hidden after you set them in the sender's mobile and keep sharing the location in secret. Some of the best third-party parental control tracking apps present in the market are;
i) FlashGet Parental Control
ii) mSpy
iii) Bark
FlashGet Parental Control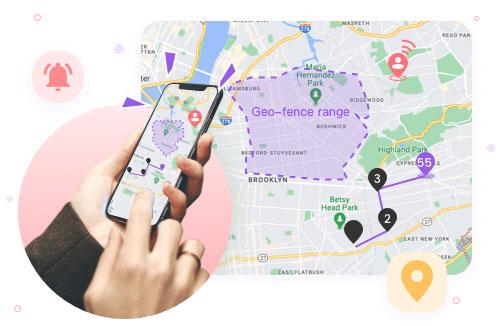 "As the name suggests, FlashGet Parental Control is a parental control app designed for parents to keep an eye on their kid's location & control their phone usage. However, this app can also be used on any target person's phone."
When you install the FlashGet Parental Control Kids version app on the target phone and give it all the necessary permission, it will get hidden & lock itself away, so the target person will never know if it's there and will never be unable to install it.
Afterward, you can track the target person's live location, set the Geo-fence range, and see their location history in seconds detail directly from your phone FlashGet app.
Additional features
Besides, location sharing FlashGet Parental Control offers many other amazing features, like;
mSpy
"mSpy is also a parental control app that allows its users to track location & monitor target phone."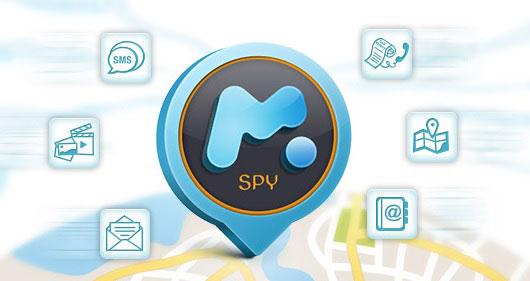 This app was developed back in 2010, and it has become one of the world-famous parental control apps. Its location-sharing feature is very accurate, and the app icon gets hidden in the target phone, so the target person will never know.
➔ Pros
Besides that, this app allows its users to monitor their target phone in many ways;
Block adult website.
See browser history.
Track every keystroke.
Keep track of all their calls.
Monitor all sent & received images.
Keep a record of text messages of the sim, even deleted ones.
Monitor messages in all social media apps like Whatsapp, Facebook, Instagram, etc.
And more.
➔ Cons
You need to buy a pricey subscription.
You can't cast a target phone screen on your mobile.
There is no remote camera & microphone access to the target phone.
Doesn't work with some iOS mobile versions.
Bark
"Bark is a parental control app developed by Brian Bosan back in 2015."

You can use their app to track any target phone with ease. One of the benefits of the Bark app is that if you set an alert for a certain location, you will get a notification if the target person goes there. So you don't have to examine the screen all the time.
For example, if your kid is leaving for his friend's house, you can set the location of the friend's house, and when your kids reach there, you will get an alert.
Bark parental control app is also one of the products of Bark Technologies, a USA-based company. They also offer smartphones, local network hardware devices, school monitoring systems, and much more, all related to parental care.
Currently, they claim to protect 6.5 million children in various countries.
Pros
Bark Parental Control app also offers tons of other features other than location sharing, such as
Text Messages
Email Monitoring
Age-based Web Filter
Blocking and allowing certain apps.
You can set daily usage limits for your kid's mobile.
30+ Social media apps like Youtube, Snapchat, etc.
The Bark app monitors everything in the background and alerts you if it detects anything harmful about your kid.
Cons
You have to subscribe.
Can't remote access the target phone camera & microphone.
The app icon is always visible, so you can't track without the target person knowing.
Comparison of the above 3 parental control spying apps
Bark
mSpy
FlashGet Parental Control
Location Tracking
✅
✅
✅
App icon hidden
( Spying without anyone knowing )
❌
✅
✅
Web Filter
✅
✅
❌
Monitor Messages
✅
✅
✅
Allow/Block Apps
✅
✅
✅
Screen Time Limit
✅
✅
✅
View Browser History
✅
✅
✅
Work with iOS
✅
❌
✅
Work with Android
✅
✅
✅
Remote Access Camera
❌
❌
✅
Remote Screen Mirroring
❌
❌
✅
Remote Acess Microphone
❌
❌
✅
How to track someone's location on WhatsApp?
"In 2017, Whatsapp introduced its "Location" feature, which you can use to send your current/live location to your family, friends, or anyone else you desire."
It is critical to note that the location is sent from the target phone, and there is no way to hide it from the user of that target phone. The Whatsapp Location feature is not built-it for spying but as a helpful feature so family & friends can keep an eye on their loved ones.
How to track?
On the target phone, launch Whatsapp, and open the contact with whom you want to share the location.
Now, click on the "Attachment Pin icon" ( next to the message bar ) on your Android phone. While, On iOS mobiles, click on the "+" icon.
A pop-up menu will appear > Select the "location icon" from it.
Now, click on the 1st option, "Share Live Location" > And then choose the time you want this location to be shared.
Finally, send on click. Now, the receiver mobile then clicks on the link, and the live location of the senders mobile will be visible on the maps.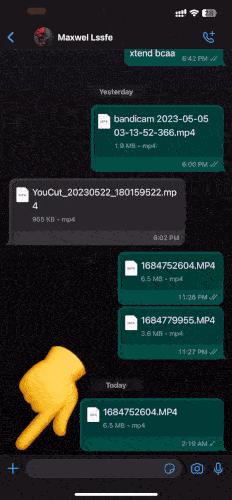 FAQs