If you're looking for how to block TikTok app for your kids' devices, you're in the right place. The TikTok app is a great space where educative and informative content is displayed. However, overwhelming negatives can arise if your kid spends most of their time on the platform without regulation.
It's an addictive platform that will draw your kids for hours, leading to incomplete assignments, lack of concentration, and inability to do assigned tasks. That means you need a reliable method to help you regulate your kid's TikTok presence within a reasonable timeframe. This piece will uncover the best way to monitor your kid's device online presence.
What you should know about the TikTok app?
The fact that the TikTok app has over 1.5 billion users shows how much it has grown its dominance compared to other social media platforms like Instagram, Facebook, and Twitter. It's an enticing app that, if you're not careful, you'll spend most of your time scrolling through funny videos. Read on to learn more about the TikTok app.
Why is TikTok so popular among kids?
TikTok is mainly known for its bite-sized content of up to 60 seconds, which kids find more appealing due to their shorter concentration span. They resonate so well with the platform because it doesn't require them to concentrate on one video for hours as they can check out numerous content for as long as they want to without being bored or exhausted due to endless content.
Moreover, TikTok has an appreciated creative outlet that allows kids to enjoy and share ideas with other kids about content creation. It allows kids to add effects to videos and music to make them more appealing. Moreover, its wide range of genres and topics makes it an exciting place for kids.
However, not all TikTok videos aspect are appropriate for your kid's overall development. Some content can degrade kids' morals, expose them to aggressive content and individuals and make them vulnerable to manipulation tactics by strangers. To curb the situation, you need to identify a reliable method you can implement to ensure you place restrictions on certain content.
Dangers of TikTok to Kids
Here are some of the reasons why placing TikTok restrictions on your kid's device is a great idea:
Online predators
TikTok is a massive space that has all kinds of people. From tech geniuses to weirdos with faceless identities who are there to take advantage of kids' vulnerability.
They often start by befriending kids and becoming their best friends, and before you know it, they'll be exploiting them financially and sexually. This means you need to find a way that allows your kid's TikTok presence to be positive.
Distraction
Whether you're a parent or kid, TikTok is an addictive space that will consume hours from your daily schedule, and before you know it, you'll be yearning for more.
That said, kids are more vulnerable to addiction and distraction front their normal duties and assignments due to their infatuation with TikTok content.
Shortsightedness
Health concerns might arise from kids' use of TikTok from a close range, such as eyesight issues. The eyes are a sensitive part of humans that needs to be managed efficiently.
Anything, like too much digital content, can cause eye irritations, blurred vision, fatigue, headache, lack of sleep, and headache. You can prevent or reduce these effects by restricting TikTok-use for your kids or blocking it indefinitely.
Inappropriate or aggressive content
The presence of inappropriate or violent inappropriate videos can be a major cause for concern. You should regulate your kid's TikTok use to protect them from negative aspects such as violence, racism, and offensive messages.
Cyberbullying
Cyberbullying is a massive issue that TikTok can cause for your kid. When exposed to aggressive content, they can develop a sense of being victimized, leading to depression and low self-esteem. You should monitor their platform use to ensure they don't become victims.
How to put parental controls on TikTok?
Placing parental controls on your kid's device offers incredible help to ensure kids are safe. Before that, let's first have a look at TikTok's inbuilt features that helps keep kids have a safe digital presence:
Restricted Mode
One way to ensure you successfully manage your kid's online presence is by using TikTok in built-restricted mode. This is a great way to remove inappropriate content from your kid's page. Once you've set the restriction, you can add a password to ensure they don't alter the settings.
Here's how you can enable restricted mode:
Head over to the profile and click on it.
On the top right, you'll see three dots you'll need to select.
Now move to settings and privacy and then digital well-being.
From there, switch on restricted mode.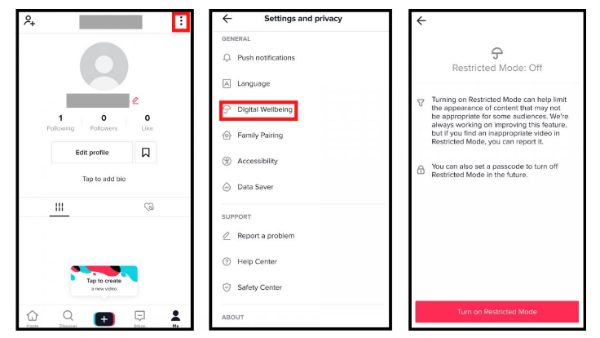 Private account
It allows TikTok users to switch from a public account, where they can receive all content, to a private account, where they only get certain content. By implementing the private account, strangers won't be able to see what your kid posts or contact them. Let's have a look at how you change to a private account:
Move to the profile section, which is at the corner of the app.
Click on the three visible dots.
Move to settings and privacy. From there, choose the privacy and safety section.
Switch you're account to private by toggling the button.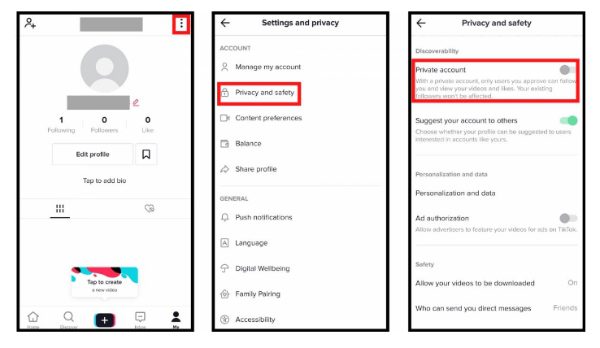 Screen Time Management
If you're worried about your kids' hours online, then the TikTok screen time management feature is exactly what you need. This will ensure they can only spend a certain amount of time on their devices. Here's how you can set the screen time management using TikToks inbuilt feature:
Click on the profile in the corner of the app.
Move to settings and privacy. From there, choose digital well-being.
Click on the daily screen time section and set the screen time.
Now switch on the screen time management.
The last part is adding a password you may have used in a restricted mode to complete the process.
Now you can enjoy screen time management feature.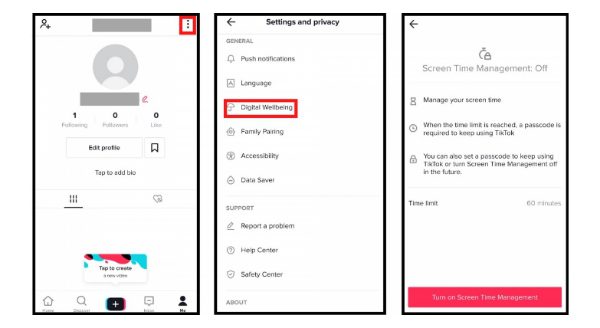 How to block TikTok on iPhone and iPad?
Another incredible way to ensure your kids don't interact with TikTok content is by implementing iPhone parental controls. This feature allows you to set restrictions on iPad and iPhones using a few simple steps. Here's how you can do it:
Head over to the settings of your child's phone.
Move to screen time and turn it on. You can click "This is my child's."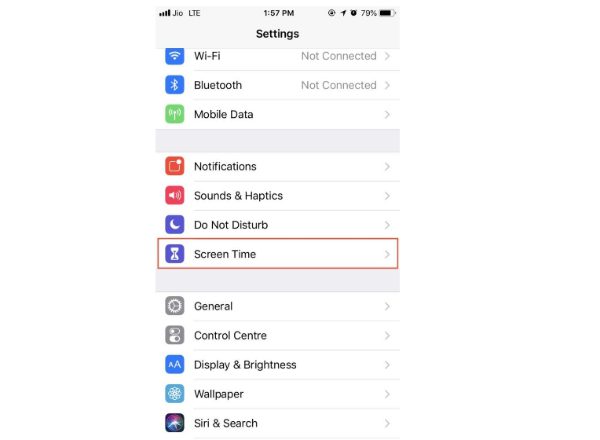 Now click on "Use screen time passcode" and implement a passcode.
Now head over to app limits to proceed.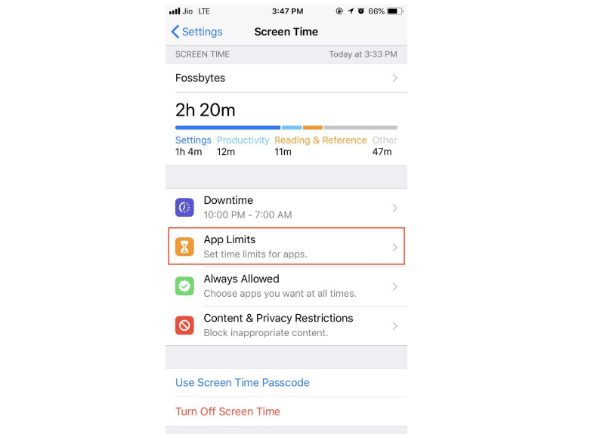 Select "Add limit," choose the social category where you'll find TikTok, and select Next.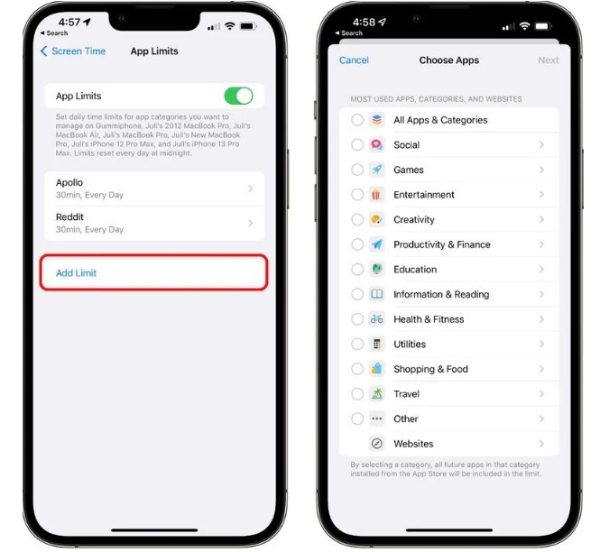 You'll see a time when the screen time option will block TikTok on iPhone. Select one minute and click "Block at the end of limit" to ensure kids don't access it.
At this point, your kids can no longer access TikTok on their iPads or iPhones. App limits take effect.
How to block TikTok app on Android devices?
Android devices also have a system like Google Family Link, enabling parents to block TikTok from their kids' devices. The best part is that it's easy to access Google Family Link and implement that steps within minutes:
Launch the Google Family Link app for parents to get started.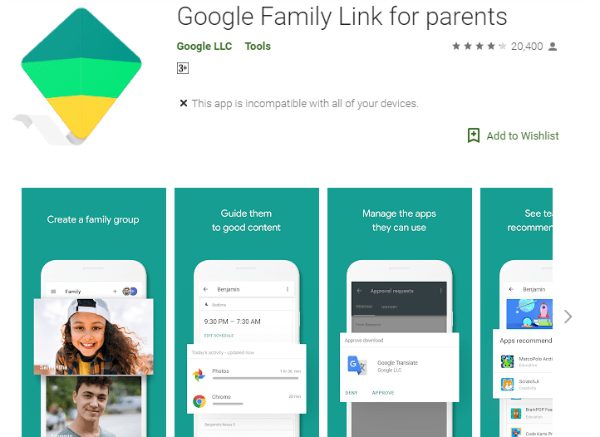 Click on your child's device to proceed.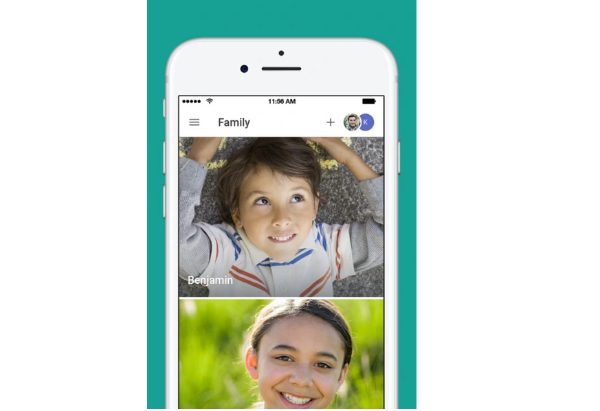 From there, you can click on controls and move to app limits.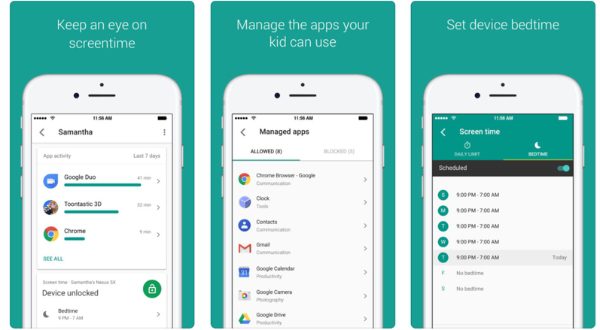 You'll see app options and select TikTok as the preferred blocking choice.
Now select the block button to complete the process.
Blocking TikTok on FlashGet Kids
While there are numerous ways to block TikTok from your kid's device, the best way is to use FlashGet Kids app. It has superb and comprehensive features like app blocking, web filter, and location tracking that you'll find quite useful.
Besides, the FlashGet Kids parental control app has a unique geofencing feature that enables parents to restrict certain areas kids should not pass. Moreover, you can tap installing apps without breaking the bank.
Let's have a look at how you can set up these controls for different purposes using FlashGet Kids parental controls:
Download and install the FlashGet Kids app on your device from their official website to get started.
Sign up by creating a FlashGet Kids account and finally log in.
Now download the FlashGet Kids app to your youngster's device by visiting this link: flashget.kids/d.
Once you have the app, tie it with the FlashGet Kidsapp by following the steps it will provide( including entering a binding code on the kids' app from the parent's app)
Once everything is set, you can start checking your kid's TikTok activity and placing the necessary restrictions.
For more set up information, you can go to FlashGet Kids Getting Started.
Closing thoughts
Undoubtedly, the FlashCast Parental Control app has more to offer if you're looking to prevent kids from accessing TikTok. There's no doubt that TikTok has great content that kids can emulate; however, most of it needs to be regulated or restricted.
While you can use TikTok's inbuilt features or iPhone parental controls, it's quite limited in its purpose. However, with FlashGet Kids, you get unlimited parental control features and can use it on both iOS and Android phone.
It's also user-friendly and has a personalized touch that makes it more suitable for parents looking to restrict their kid's access to TikTok. Try out FlashGet Kids and make sure your kid's TikTok app usage is under control.
FAQs