From games to movies to presentations, everywhere, screen mirroring has become famous and necessary, just like a board in class. Fortunately, there are tons of mirroring apps in the market with different features. It is a little bit hard to choose the best free mirror app for Android from them. In this blog, we will introduce 6 free apps to help you pick the best according to your needs. So, keep on reading!
How to choose the best free mirror app for Android?
There are hundreds of screen mirroring apps available in the market, and the majority can all do screencasting. However, the stuff that makes some better than others is their additional supporting features, which can make your work easy. So, when choosing a free screen mirror app, your main focus should be its add-on features, such as:
i) Versatile compatibility: The first and foremost thing you want to consider in a mirroring app is its compatibility with multiple operating systems. In other words, it would be better if this app supports mirroring between Android, iOS, Mac OS, Windows, and all other main operating systems. The more, the merrier.
ii) Diverse connection modes: Almost all screening mirroring apps work wirelessly via WiFi or the phone's built-in mirroring app. The wireless connection is great in many ways. You don't need to connect messy wires, set it up in minutes, and the list goes on. At the same time, the wireless connection has one big disadvantage: low-resolution mirroring with lagging problems. So, if you are a gamer or need high-resolution for movies or presentations, go for apps that also offer both connection modes.
iii) Screen recording & screenshot: Whether it is a game moment, online lecture, or presentation, we all need to save some moments of the mirroring screen. Fortunately, some screen mirror apps offer built-in screen recording and capturing functions so you can save anything quickly and easily without installing and opening other apps.
iv) High mirroring resolution: Last but not least, you should choose a mirroring app that offers mirroring in a wide range of resolutions like 360p, 720p, 1080p, 2160p, and so on.
6 best free screen mirroring apps for Android
AirDroid Cast
Airdroid Cast is a world-famous third-party free screen mirroring app. It is one of the best free mirror apps for Android, iPhone, and PC.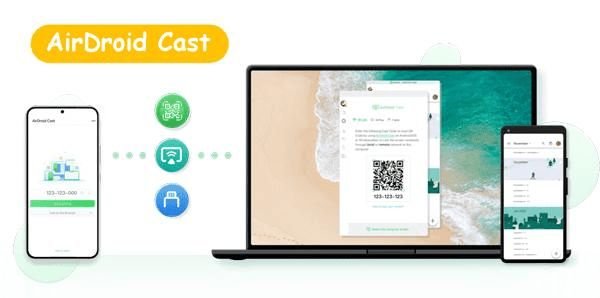 Pros:
All of its features are free to use.
When you are mirroring to a PC, you can use a PC keyboard or mouse to control your mobile.
It can mirror via local WiFi for nearby connections and via the internet for distant worldwide casting.
You can also cast your Android mobile to any smart TV via a web link; no need to install any app on your TV.
When mirroring to a PC, it can work wirelessly and also works well with a data cable for faster speed and high resolution.
It supports all operating systems Android to iOS, Android to Windows, iOS to Windows, and so on.
Cons:
There are no screen recording or screenshot functions for the mobile.
When mirroring from your Android to PC, you need to install an app on your PC.
FlashGet Cast
FlashGet Cast is another next-level all-in-one screen mirroring app for a diverse group of people and their wide range of needs. It is the best free mirror app for gamers and office people.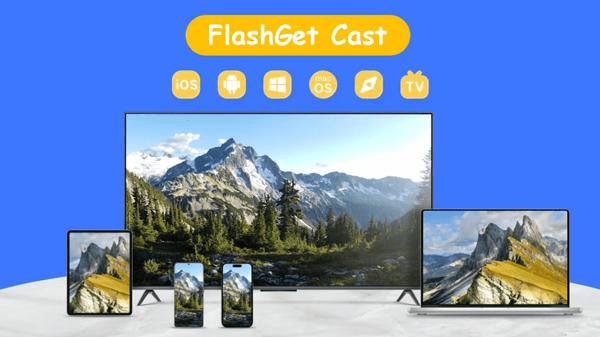 Pros:
It offers basic features without any subscription.
It supports mirroring multiple devices simultaneously using this app.
You can also mirror online to anywhere in the world via the internet.
With this app, you can mirror between different devices, including mobile, PC, and TV.
It is compatible with all operating systems like Linux, iOS, Android, Windows, Mac OS, Chrome OS, etc.
It also offers the remote control feature using a keyboard and mouse when you are mirroring to a PC.
Cons:
Doesn't include a recording function when mirroring on a phone.
MirrorGo
MirrorGo is a phone-to-PC screen mirroring app, developed by Wondershar. Wondershare MirrorGo is the best mirror app for gamers only.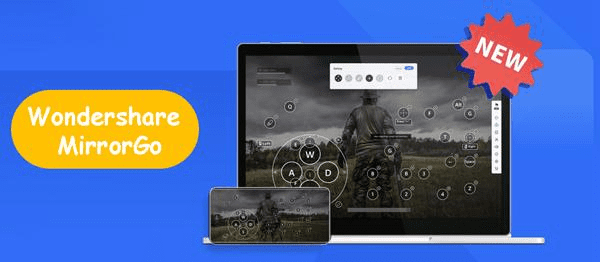 Pros:
It works well on both Android and iOS, to a PC.
It also has a built-in recording function for the PC app.
It is developed for gamers as an emulator, so they can play mobile games using PC controls.
You can connect the Android phone via a data cable for a fast and lag-free connection, as well as via WiFi.
With this app, you can sync each game data along with its Hot key location, so you don't have to set the key location every time you connect your mobile for gaming.
Cons:
It doesn't offer worldwide mirroring.
It doesn't offer any drawing option from the mirroring mobile
For iPhone, it only offers wifi mirroring, not the USB cable one.
You can't mirror from mobile to mobile or mobile to TV using this app
You need to connect your Android phone via cable, and only then can you apply the WiFi mode.
Mirroring360
Mirroring360 is a basic free mirror app for not only Android with many diverse functions.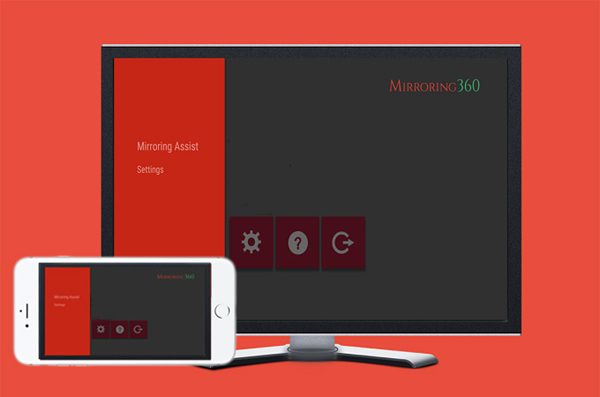 Pros:
It works wirelessly with a minimum lag speed.
You can mirror up to 40 viewers simultaneously.
With this app, you can mirror between iPhone, Android, Chromebook, and Mac to your PC.
Cons:
You can't use it as an emulator.
It doesn't offer any worldwide mirroring.
Doesn't have any capture or recording function.
Devices must be on the same network connection.
You need to pay for a subscription after the free use period.
Google Home
Google Home is a smart home device management app, and one of its features also offers mirroring capability.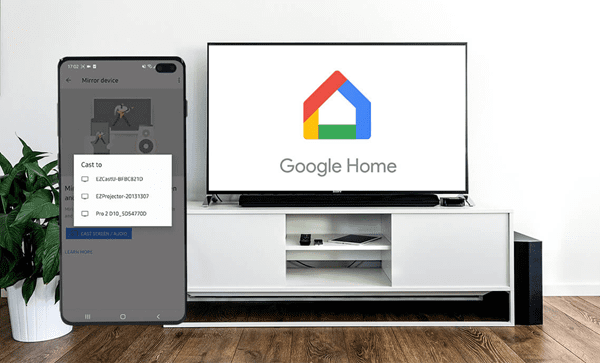 Pros:
It can be a free mirror app for all Android users.
You can mirror via local wifi with a single click.
Once connected to the TV, you directly mirror social apps like YouTube, etc., from their built-in mirroring feature.
Cons:
Its initial connection setup is very complex.
You can only mirror from an Android phone to a smart TV.
Screen Mirroring app
Screen Mirroring app is a unique third-party mirroring software which allows users to customize their settings in many ways.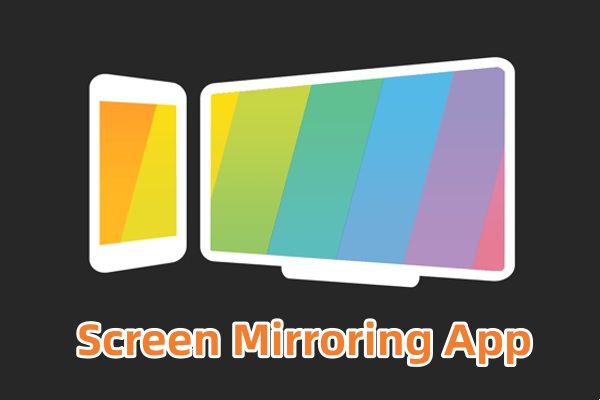 Pros:
Its basic functions are free to use.
It offers video fps rates from 15 fps to 60 fps.
You can set the resolution from 540p to more than 1080p.
You can mirror via WiFi, cable, internet, or device built-in features using this app.
It supports multiple platforms, like Android, iOS, Chromebook, Mac OS, Linux, etc.
Cons:
It doesn't have a recording or screenshot feature.
For advanced features like fps and resolution customization, you will have to pay a small fee.
Comparison of 6 best Android screen mirroring apps
| | AirDroid Cast | FlashGet Cast | MirrorGO | Mirroring360 | Google Home | Screen Mirroring App |
| --- | --- | --- | --- | --- | --- | --- |
| Play Store Rating | 4.2/5 | – | 2/5 | 4.5/5 | 4.5/5 | 2.9/5 |
| Supported Devices | Android, iOS, Mac OS, Windows, Linux, Chrome OS | Android, iOS, Mac OS, Windows, Linux, Chrome OS | Android, iOS, Windows, Mac | Android, iOS, Mac OS, Windows, Linux, Chrome OS | Android | Android, iOS, Mac OS, Windows, Linux, Chrome OS |
| Supports Audio | ✔ | ✔ | ✔ | ✔ | ✔ | ✔ |
| Free trial | ✔ | ✔ | ✔ | ✔ | ✔ | ✔ |
| Remote Control | ✔ | ✔ | ✔ | X | X | X |
| Worldwide Mirroring | ✔ | ✔ | X | X | X | ✔ |
| Recording & Screenshot | ✔ | ✔ | ✔ | X | X | X |
Tips about mirroring phone screen to other devices
Well, each screen mirroring app has its own connection criteria, but it does have some aspects in common, which are basically the problem in unsuccessful connections, such as:
If mirroring via WiFi, ensure both devices are connected to the same WiFi network. However, in the case of an internet worldwide connection, you can skip this step.
When mirroring via the app, give all the necessary permission to the app and ensure you read the connection instructions carefully from within the app.
Ensure that your methods support that operating system. For example, some apps only support Android, while others iOS.
Why is screen mirroring also crucial for parental control apps?
What's better than watching the whole screen of your kid's mobile on your mobile from anywhere in the world and seeing all they are doing, like apps they are using, games they are playing, messages they are sending, videos they are watching, and so on? All of this can only be possible if you are using a parental control app with a screen mirroring function like FlashGet Kids: parental control.
FAQs
It all depends on the connection methods you are using; some apps offer direct connection, which requires no WiFi, and some offer internet connection, in which you don't need WiFi. However, most apps in the market can only work well if both your devices are connected to the same WiFi network.
Whether screen mirroring is secure or not depends on the app company and connection method. For example, when it comes to methods, if you are mirroring using a local wired connection, then your data is 99% secure. However, if you are mirroring wifi or the internet, then there are chances of hacking.