While the proliferation of internet access and digital gadgets has a good influence on our lives and our children's lives, certain elements are concerning. Youngsters may ingest so much unfavorable stuff that it may eventually, if not immediately, damage their general development. You may need to exercise parental control sometimes, but you will eventually outgrow it. Most guardians don't know how to turn off parental controls, especially if unfamiliar with the program options. They can try, but it doesn't ensure they won't create other settings pain or difficulties when attempting to deactivate the default settings.
Fortunately, this article will unearth and lead you through the procedure for turning off parental controls without breaking a sweat. This will allow you to offer your children greater freedom to assume responsibilities and behave maturely. Continue reading to learn more.
How to turn off parental control on an Android device?
Healthy internet and technology limitations for children are required to keep them psychologically safe. This is why Android smartphones have special safeguards to guarantee that parents have control over their children's phones and that they do not ingest hazardous things.
Google Family Link is Google's parental control program for Android smartphones. It allows parents to monitor and supervise their children's device usage, limit screen time, and restrict access to certain materials. But how do you turn it off? Let's find out:
Using Google Play
If you've been using Google Family Link to monitor and regulate your kid's screen time. You should also know how to disable it. Here are the steps you can follow.
On the Android smartphone, open the Google Play Store. Find the settings screen, which is often symbolized by three lines piled on one another after launching the program. Based on your device, this symbol can be found in the application's top left or top right area.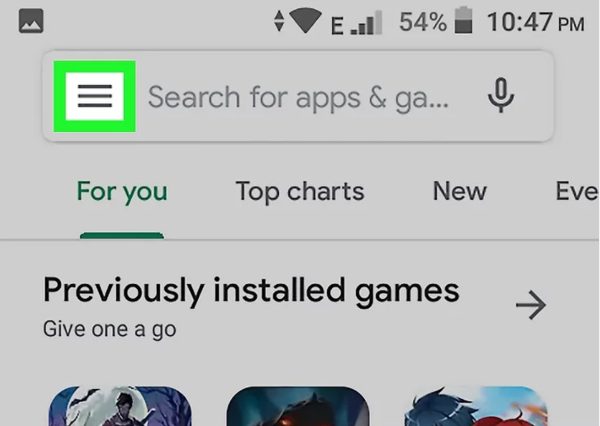 Choose "Settings" from the selection of choices that displays after hitting the settings screen, which will lead you to a new screen.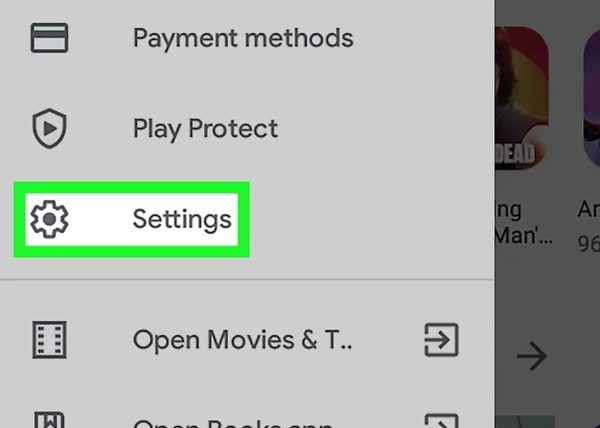 Move down until you find the "Parental controls" option, then press it to activate the menu options for parental control.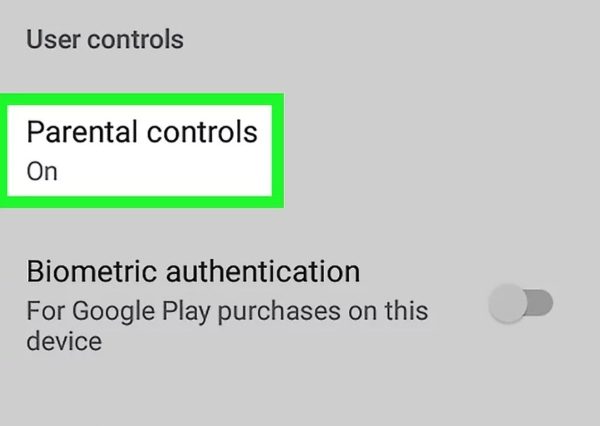 After opening the parental controls menu, touch on every section, like "Apps & Games" or "Films," and afterward, insert your parental controls PIN to obtain access to more choices.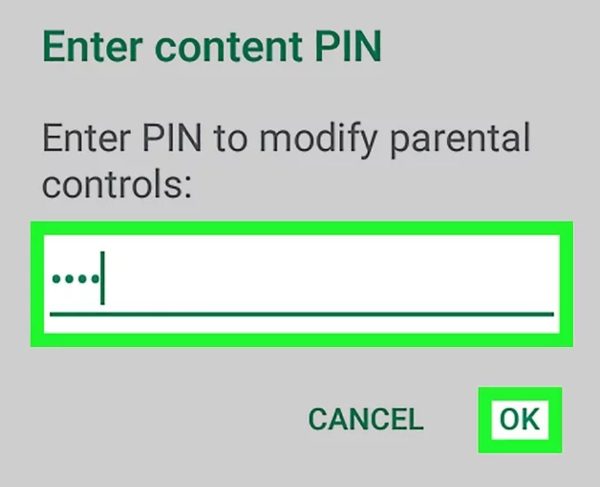 Next, you can make case-by-case edits to establish what information is permitted. A toggle option at the beginning of the page may be used to deactivate the parental controls completely.
However, if you want to disable the parental controls but don't have entry to the PIN, you may do so by erasing the application's data. It's crucial to remember that erasing the data won't remove any of your downloaded material, but it will remove all browsing history, including parental control settings.
How to delete the app's data on your Android device?
Start your Android phone's Settings app. You can find "Apps" or "Apps & notifications" offered as a choice based on the gadget. To continue, select the appropriate option.
After selecting the "Apps" or "Apps & notifications" menu, you will get a list of the programs that install on your smartphone. Read the menu until you locate the Google Play Store app, and press on it to choose it.
When you pick the Google Play Store app, a new screen with the application's memory usage and storage details will appear. From here, choose "Storage," next find, and select "Clear Data." If so, you will remove all data linked with the application, particularly browsing history and parental control elements.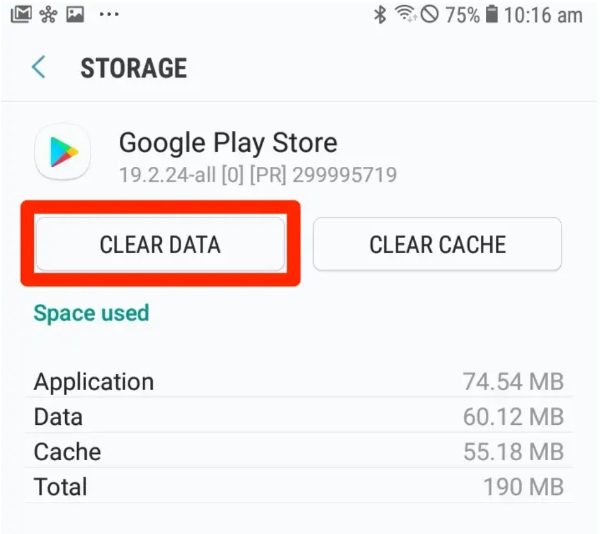 Ultimately the success of these steps will entirely depend on your ability to follow them down and follow them to a tee. This way, you can turn off parental control on your Android device using Google Play.
Google Family link
If your kid is 13 or older, you may stop Google Family Link's tracking and restricting controls for their internet activities.
But, if your kid's age in the application is less than 13, the controls cannot be disabled. You may, however, modify these settings to make them less restrictive.
Follow these steps to accomplish this.
Choose your child's account in the Family Link application on your Android smartphone.
Choose "Controls on Google Play" after tapping "Manage settings." This feature enables you to change parental restrictions even if your kid is under 13.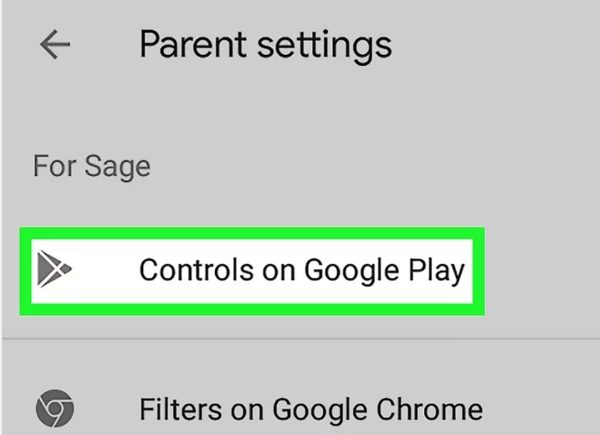 If you wish to deactivate all parental restrictions for a kid aged 13 or older, return to the "Manage settings" menu and choose "Account details," then touch on it.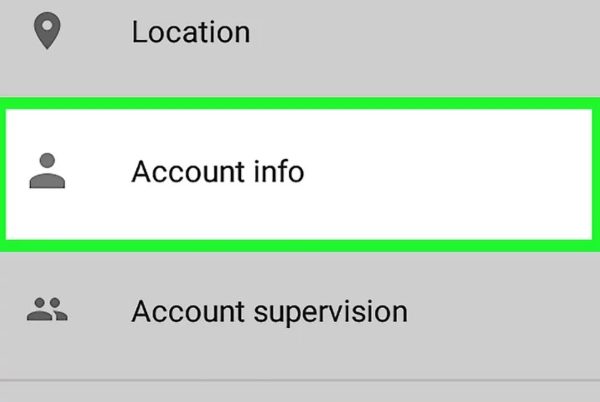 When you're in the "Account info" section and wish to cease monitoring a kid's account, select the "Stop supervision" option.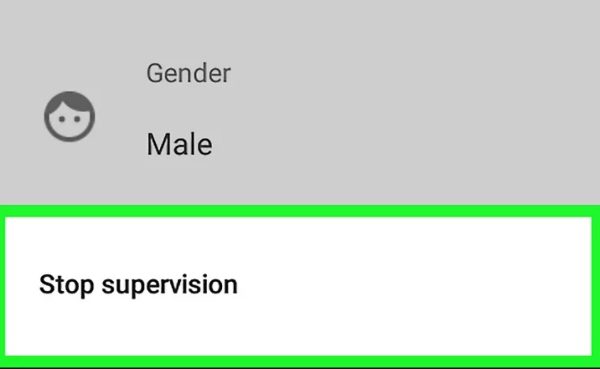 Following that, you will be asked to tick a box confirming your choice to disable all parental restrictions. When you've confirmed your selection, touch "Stop supervision" once more to complete the process. You will entirely eliminate all tracking and restricting restrictions for your child's internet activities by doing so.
How to turn off parental control on iPhone?
iPhone is so concerned about its consumers' well-being that it has procedures in place to guarantee that their children adequately care after. It includes fantastic capabilities that allow parents to monitor and control their children's internet presence.
However, it comes at a time when you no longer need the parental control feature and must turn it off. Here's how you can turn off iPhone parental control system.
Using Screen Time
Using parent control on iPhone can be detrimental if you need to figure out exactly what to do. Luckily some steps will guide you.
1. On the iPad or iPhone, launch Settings. The Settings application is a grey-shaped symbol commonly visible on your smartphone's start menu.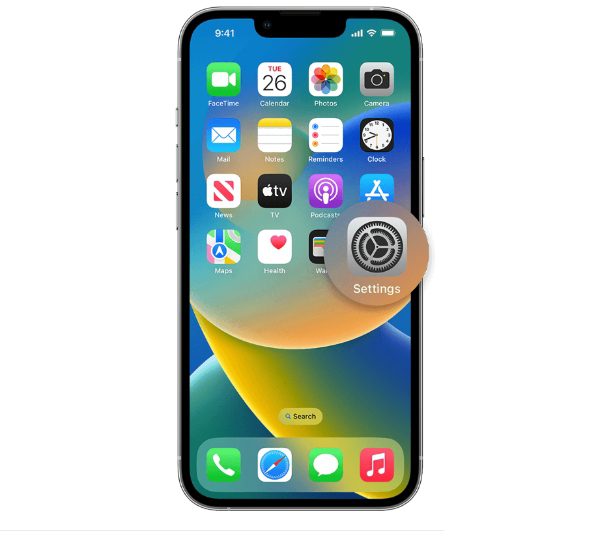 2. Choose "Screen Time." Move down and click the "Screen Time" tab.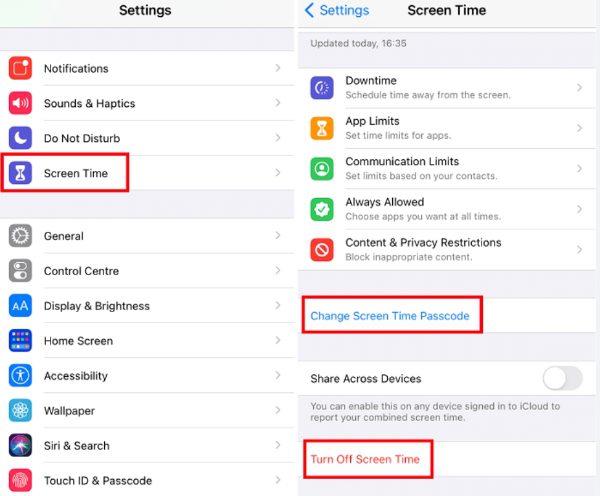 3. If Screen Time is enabled, you must submit your passcode to activate the settings. You can jump to step 4 if you still need to set up Screen Time. However, if you don't remember the passcode, you must reset it by pressing "Change Screen Time Passcode" and completing the on-screen instructions.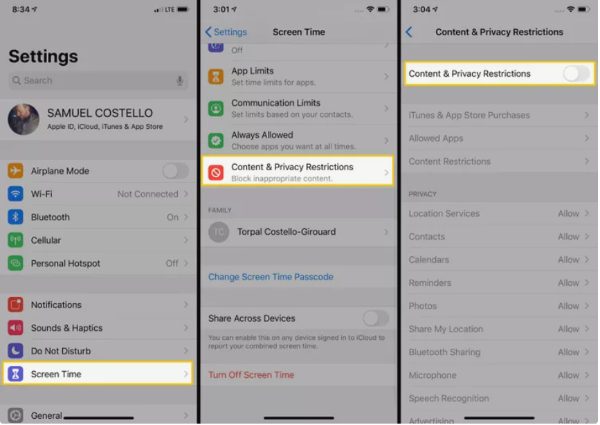 4. Choose "Content & Privacy Restrictions."The "Content & Privacy Restrictions" option may be under the "Screen Time" menu. To access the options, tap on them.
5. If you activate privacy and content controls, you must insert the passcode to obtain the settings. You could move to step 6 if you didn't enable "Privacy and Content Controls."
6. Disable the Content and privacy restrictions. Toggle the button next to "Content & Privacy Constraints" to the off position in the "Content & Privacy Restrictions" menu.
7. Confirm your decision. Select "Turn Off" if you're required to authenticate and confirm your decision to disable the privacy settings.
Conclusions
While the argument over the time frame you ought to have parental control in place rages on, the truth is that you will need to turn it off at some time. This article explains how to disable parental control without modifying or negatively tampering with the settings.
FAQs