Technological advancements require parents to be cautious with the content their kids consume on the internet. While your kids may consume certain content without harm, tons of videos and pictures are detrimental to their general growth. That's why a parental control app like Circle parental control is essential to ensure kids watch the right content at the right time.
However, you need quality parental control apps such as Circle parental control, which helps you restrict your kid's online presence, block inappropriate websites, and set a timer on how long they should spend on screen. Circle parental control offers amazing features that you will find useful in making your kids more responsible with their habits and hobbies. But, a few of Circle's features aren't as robust as its rivals, and their membership is quite expensive.
This article will take you through all the nitty gritty you need to know about Circle parental control and other methods you can use to control your kid's digital presence. So let's jump straight into it.
Main features of Circle parental control
There's so much you can do with Circle parental control, and that's all down to its incredible features that every parent has to experience at least once in their lifetime. Here's a clear breakdown to help you know the features to expect from Circle parental control:
You can customize rules for each device
The main issue with utilizing a Wi-Fi network is that the same regulations are enforced on every smart device. However, you can build user accounts and define restrictions for every device using Circle, encompassing Smart TVs and gaming consoles. Circle detects the gadgets as an Uncontended guest devices whenever kids have their buddies over. All you have to do is add it to the account, and Circle will automatically detect their gadget and apply the restrictions whenever they visit.
You can set up web filters
Circle allows you to customize your Filter Options. Circle may be configured to allow, restrict, or never handle certain apps or sites. Parents may also use Circle to establish an account that only permits access to a specific range of websites. To do this, click "Filter" from the choices available on the screen. Once that is complete, you can take up any website you wish to restrict and do so. After doing that, you can now choose the "Allow" option. This will help you effectively filter certain content and website.
Complete control over app use
Circle parental control gives users absolute control over the programs loaded on their smartphones and tablets. This function works in conjunction with the internet filter policy. In case you ban the YouTube site, it will also prohibit the app, and likewise.
In the parental control dashboard, parents can view the list of installed applications and then set time restrictions for all of them. If that's excessively time-consuming, you may set generic limits depending on the program classification.
Create custom screen time limits
While you can use the Circle screen time limits, there are three categories you should understand. They are general usage, app, and per category. All these collaborate, so even if you allow your child to spend a maximum of one hour daily on Snapchat, Youtube, Instagram, and TikTok, setting a daily screen time for 2 hours whenever required is possible.
This educates children on the importance of rationing their energy and time and using it impactfully. Similarly to the internet filter, if parents mark an application as Unmanaged, it will have limitless usage time irrespective of how long the youngsters spend on their smartphone or tablet.
Pause button
Even with screen time limitations, there are moments when you have to urge kids to put their devices down or concentrate on the right things. The Pause button is conveniently positioned on the screen to help parents. It helps disable internet connectivity for all controlled devices. If you must compel your children to turn off their devices, you can access their accounts and tap the stop button.
Focus mode
Focus mode lets you choose periods when you wouldn't want kids to access particular apps or websites. This is useful when you need kids to do their schoolwork between 7:00 and 8:00 p.m. You can ban tempting applications such as Netflix, Youtube and Twitter during this time. This means they can have their devices but do the right thing.
Rewards for good behavior
Circle has a mechanism that allows you to add app time as either one weekly incentive. It's not clear how parents may feel about paying the children to complete their schoolwork or tidy their rooms in exchange for additional screen time – it elevates it to a pedestal, as well as the kids, at least in most families, are weary of having to worry about screen time. The incentive system, on the other hand, is a wonderful addition if it fits you and your children.
Real-time location tracking
Circle parental control includes a router and a phone app that helps you manage your kid's digital presence. Accessibility to real-time gadget tracking is one of the major benefits it comes with. After you download the kid app, users must grant the device's GPS permission. You can connect to the dashboard at any moment and know precisely where the children are. Additionally, it's important when your kids lose their device and can't recall where they last saw it.
Know your child's interests
On the Circle portal, parents can check detailed reports on their kids' time online, what applications often open, and their web surfing history. This will help you determine if there are any concerning tendencies that you should look into.
How to set up Circle parental control?
Knowing the features Circle parental control offers is great, but what's better is knowing the right steps to set it up. So in this section, we'll go through the right steps to set up Circle parental control:
To get started with Circle parental control, you'll need to head over to the Google Play Store or App Store and download and then install.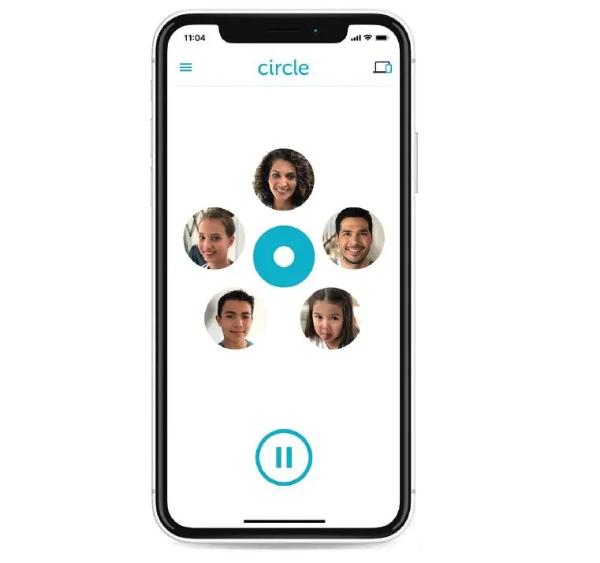 Next, you have to create a Circle parental control account.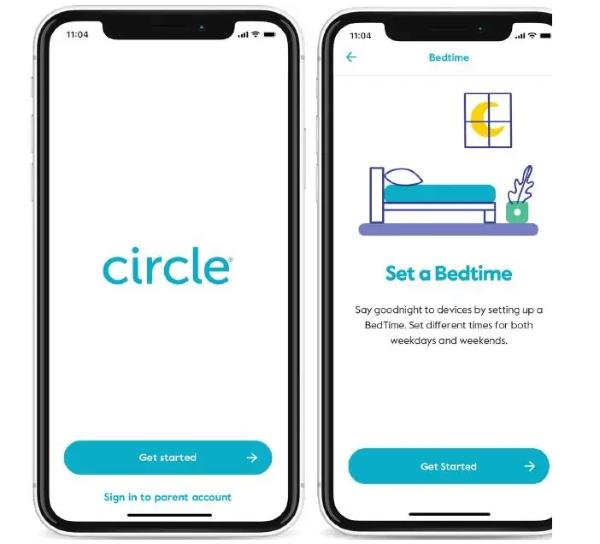 Once that is done, you can set up to account effectively by following the instructions highlighted on your screen.
And there you have it; you'll have set up Circle Home Plus successfully. You'll now be on the Home screen and can navigate to any section of the app.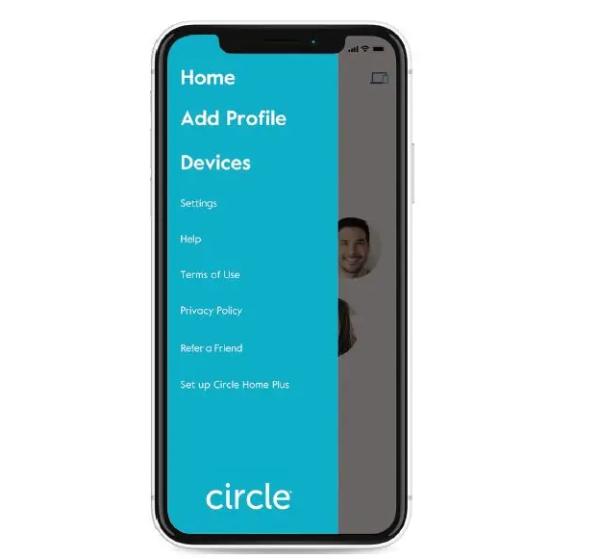 You can now follow the instructions on how to add your kids' profiles and put filters from the app.
Is it Helpful?
Based on the user experience and feedback, Circle parental control is one of the best control apps in the game. To back this up, it has incredible features that make it a leading tool in managing and restricting your kid's online presence. Below are some of the features users find benefits about Circle parental control:
It improves your kid's sleeping schedule with the bedtime feature
Late-night internet presence should be eliminated or restricted so your kids get sufficient sleep and be ready for the next day. Bedtime disables Internet access for all devices assigned to an account at night, allowing everyone in the household to sleep well. You may even choose a Saturday and Sunday bedtime strategy.
Pause the Internet feature enables your kid to focus on more important things
The pausing feature helps your kids concentrate on the assigned task, whether homework or back to screen time when they have accomplished the task. This can help them become responsible and ensure they are time cautious and able to monitor themselves with minimal supervision.
Focus time feature enables your kids to interact with the family
The focus features help regulate when your kids should be online. It also helps regulate certain apps and websites you don't want your kids coming into contact with at a particular time. This will be beneficial in helping them complete their school assignment or tidy their rooms if they haven't already done it.
It has filters to match the age of every family member
Content filter is also an outstanding feature that Circle parental control comes with that is quite beneficial. You need control over the content your kids should encounter; as such, you may need to put certain filters in place.
Is Circle parental control worth it?
Circle parental control is an interesting app that can help you control amount of content your kid consumes on the internet. These are some of its features:
Content filters – Circle has a web filters feature that can help you restrict the kind of content your kid can access on the web. In a few steps, you can control what your kid consumes.
Screen time regulation – Circle also has a screen time limits feature that enables you to restrict the amount of time when your kids can use their phones.
These are some of the features that can be quite useful to parents. To make it better, you can set it up in a few simple steps once you have it on your device. However, it is quite expensive, so you may not enjoy these features if you're on a budget. Apps like FlashGet Parental Control offer these features and much more at an affordable price per month.
Is FlashGet or Circle better?
Both FlashGet and Circle are effective parental control tools that all parents should use. While there's not much between them, there are a few integral differences that you should know about before deciding which one favors you. Here's what you should know about their features:
Time limits: Both these apps have effective measures that ensure kids spend a required amount of time surfing the internet.

App blocking: You can use these apps to block apps that you find destructive regarding your kid's growth and development.

Pricing: While FlashGet is free, additional charges are incurred when using Circle parental control. This plays a critical role when users try to find a convenient tool.

Compatibility: They are compatible with multiple devices, a bonus to users.

Social media tracking: FlashGet and Circle can monitor your kid's social media presence and time limit.

Location tracking: While FlashGet has an expansive location tracking feature, Circle doesn't have a reliable tracking feature parents can use to locate their kids or their devices.
| Features | Circle parental control | FlashGet Parental Control |
| --- | --- | --- |
| Time limits | ✅ | ✅ |
| App Blocking | ✅ | ✅ |
| Friendly Pricing | ❎ | ✅ |
| Compatibility With Devices | ✅ | ✅ |
| Social Media Tracking | ✅ | ✅ |
| Location Tracking | ❎ | ✅ |
Closing thoughts
Circle parental control is a useful tool for parents. It helps protect their kids from bad online tendencies.
While kids might be innocent in some of the content they consume. There's no harm in taking the upper hand and ensuring they don't get to see certain materials.
Alternatively, you can use FlashGet Parental Control and experience its great features first-hand for the ultimate regulated parental control.
FAQs
While you can secure the app for free and go through their free trial, you might have to pay for certain features should you need an upgrade. However, it's an incredible app that ensures you maintain and restrict your kid's online presence. It helps parents remotely check what their kids are doing and ensure they shape up their behaviors and experiences by implementing measures to guide them effectively. Alternatively, you may take up FlashGet Parental Control, as it comes with impeccable, irresistible features if you want to control your child's online aggression and abusive language. The best part is that you can set it up in just a few clicks.
Yes, Circle is an incredible parental control app worth giving a shot. It has useful features that, if you use it efficiently, you'll manage to control your kid's online presence. However, you'll need to know the right setup process to use it. The only negative about Circle is that it requires users to upgrade to certain subscriptions while some of its worthy competitors, such as the FlashGet app, are free. FlashGet can implement parental control ideas on all your kid's devices.This guarantees to raise your kid to be morally upright and a positive societal force.
No, Circle values its users so that it would not jeopardize their safety. If anything, they collect users' data to ensure they provide certain features that will help them restrict their kid's online presence. That means they can never share your information with any third party, which would be against their site's privacy policies. Another great app that protects users' data immensely is FlashGet Parental Control which is one of the game's safest, fastest, and most reliable parental control. You only need to download it for free and set it up in a few steps, and you're ready to go.